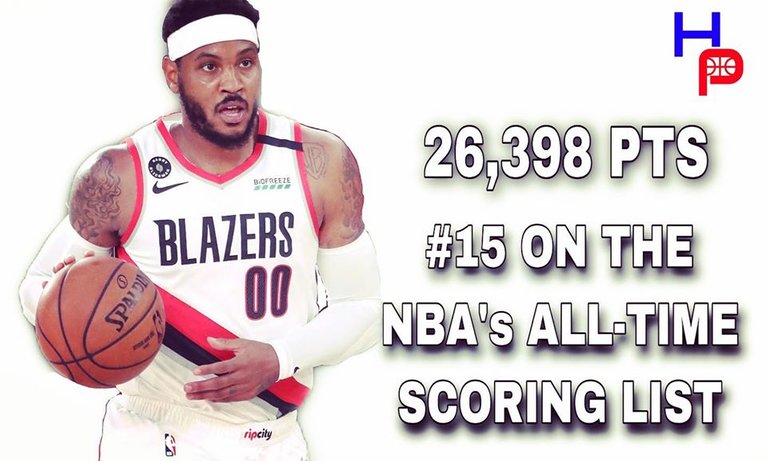 What's up basketball fans! So, we are back again guys. I am @dwin0603 and I am here to give you some NBA News and rumors today as we stay home to keep prevent the spreading of the Corona Virus.
CONGRATULATIONS to Carmelo Anthony moving up to no. 15 on the NBA's All-time Scoring list. Anthony has passed Paul Pierce with 26,398 points. 🔥🔥🔥
This is an awesome achievement and us, Melo fans should be celebrating big time. This feat is hard to achieve but our guy Melo did after all the dramas and hardships in his career. Looking forward for the next step. He's close to surpassing Tim Duncan. Just a few games with 20+ points and he'll reach #14.
Next up: Tim Duncan (26,496 pts)
#stayme7o
#hoodiemelo
#carmeloanthony
#alltimescoringlist
#basketball
#thebubble
#nbaisback
#portlandtrailblazers
Follow us on IG: @hooppress.ph
Follow and like us on Facebook: https://www.facebook.com/hooppress/
Subscribe to our Youtube Channel: https://www.youtube.com/channel/UCV5SEzBoquyjgpe3jtJisKQ?view_as=subscriber
That is all for today folks! I would love to hear your thoughts about this article, so drop your comments now, and let's have some basketball talk. 😁