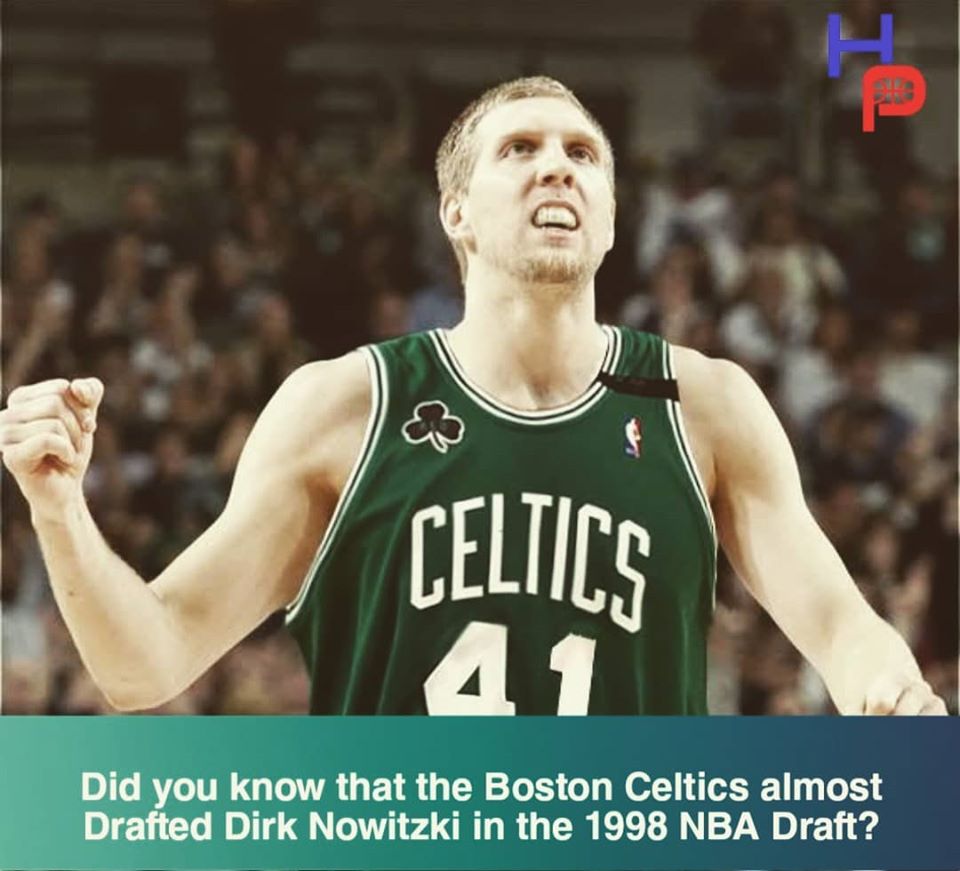 What's up basketball fans! I am here again @dwin0603 to give you another exciting basketball discussion for another episode of NBA Talk, and today we will talk about the hottest and latest news around the NBA. Let's start!
Did you know that the Boston Celtics almost Drafted Dirk Nowitzki in the 1998 NBA Draft?
The Celtics are aiming to draft Nowitzki with their 10th overall selection until the Dallas Mavericks picked Dirk with their 9th pick. And because of that, the Celtics ended up selecting Paul Pierce and the rest are history for both teams.
What do you think? What if the Mavericks didn't pick Dirk and the Celtics got him? What do you think will happen?
Thoughts?
#dirknowitzki
#paulpierce
#dallasmavericks
#bostonceltics
#whatif
#didyouknow
#nba
#hooppress
Follow us on IG: @hooppress.ph
Follow and like us on Facebook: https://www.facebook.com/hooppress/
Subscribe to our Youtube Channel: https://www.youtube.com/channel/UCV5SEzBoquyjgpe3jtJisKQ?view_as=subscriber
That is all for today folks! I would love to hear your thoughts about this article, so drop your comments now and let's have some basketball talk. 😁