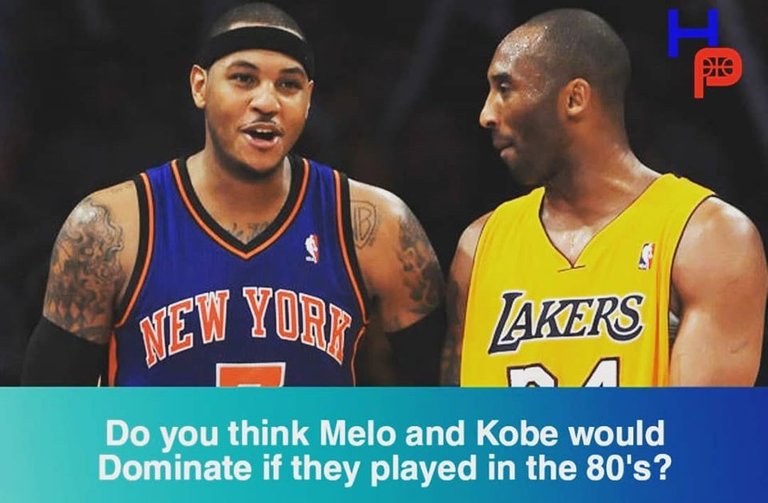 What's up basketball fans! I am here again @dwin0603 to give you another exciting basketball discussion for another episode of NBA Talk, and today we will talk about the hottest and latest news around the NBA. Let's start!
Can Kobe and Melo dominate the 80's? They're recognized as two of the deadliest scorers who ever played the game of basketball.
"For scorers like myself and Carmelo Anthony, the rules from the '80s can be more beneficial for us, because you have to be played straight up. I don't care if you hand check us with three hands. If there's nobody behind you, you're not going to stop us" Kobe Bryant said.
Thoughts?
#mambamentality
#kobebryant
#carmeloanthony
#stayme7o
#blackmamba
#basketball
#nba
Follow us on IG: @hooppress.ph
Follow and like us on Facebook: https://www.facebook.com/hooppress/
Subscribe to our Youtube Channel: https://www.youtube.com/channel/UCV5SEzBoquyjgpe3jtJisKQ?view_as=subscriber
That is all for today folks! I would love to hear your thoughts about this article, so drop your comments now, and let's have some basketball talk. 😁