Yes, I'm a day late or 6 days early for next week!
---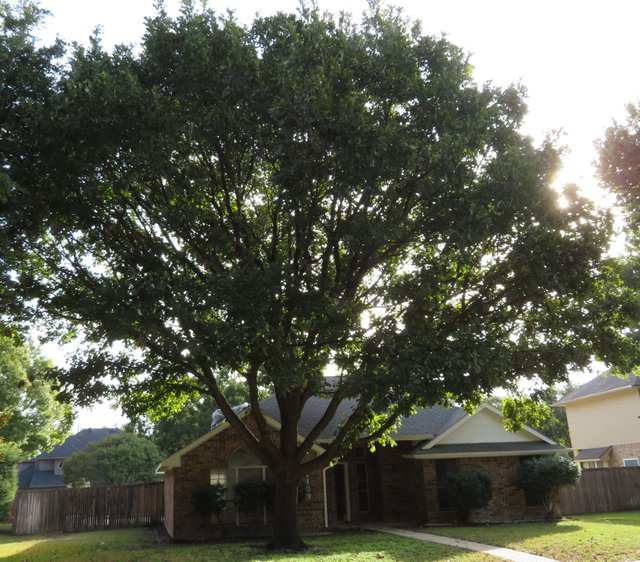 ---
This is a burr oak that is in my neighborhood.
I love the way the morning sun was lighting it up!
---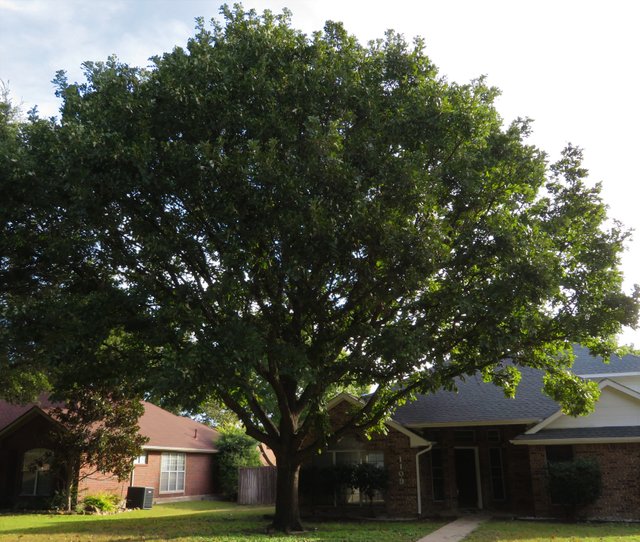 ---
It is a lovely tree for this house.
The tree is probably around 30 years old.
---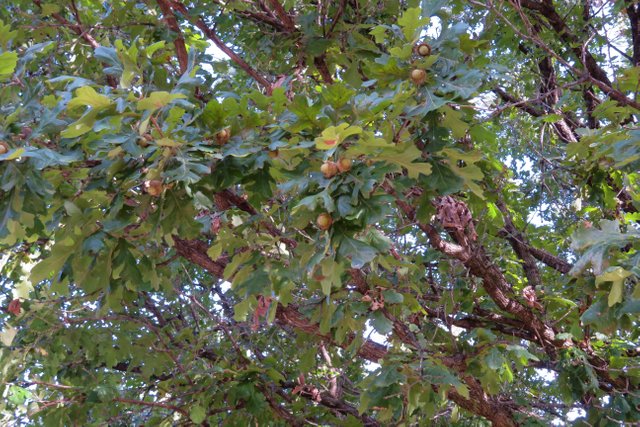 ---
The burr oak has the largest acorn of any of the oaks that grow in Texas - at least that's what I think.
It is quite impressive, see photos below.
---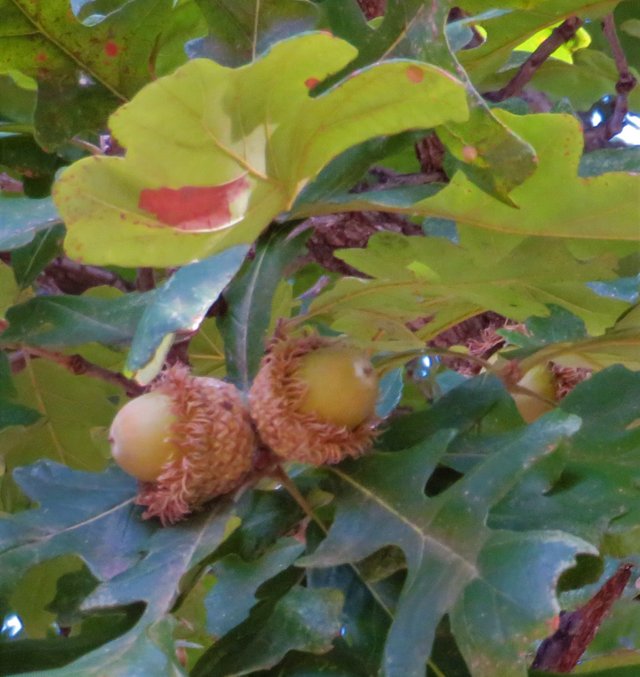 ---
I have been collecting some of the acorns that have fallen to the ground every time I take a walk around the block.
I'm using them for my fall decor.
---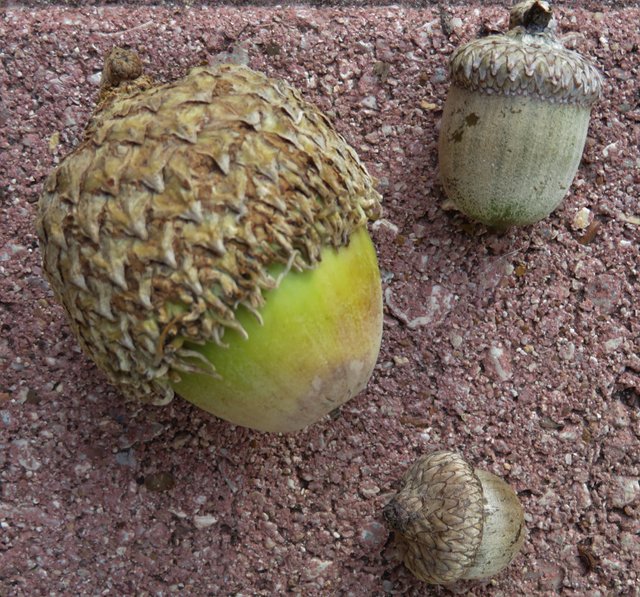 ---
Large acorn is for the burr oak in my neighborhood, medium size is for our red oak on our side yard and the smallest one is from another one of our red oaks.
Not sure why one red oak produces larger acorns than the other one.
---
My question for everyone concerning acorns, is why do the squirrels eat them up in the trees and hardly pay any attention to the ones on the ground???
---
Do they taste better when they are green?
Also the squirrels in my neighborhood seem to like the red oak acorns better than the live oak acorns.
We have hundreds laying on the ground that we have to rake up or just leave to decompose every year.
---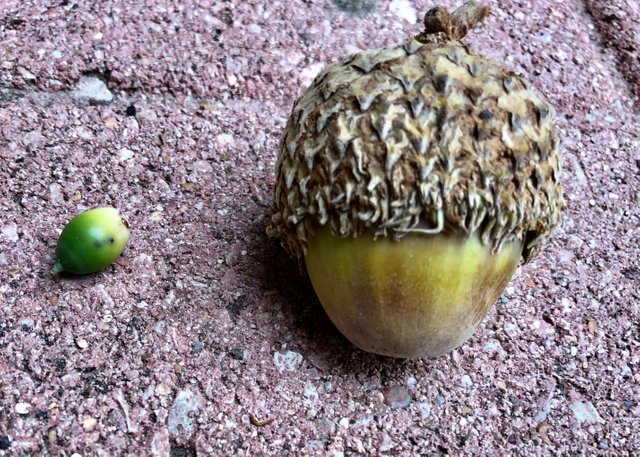 ---
Burr oak acorn large one and small one is a live oak acorn!
---
Have a Blessed Day!
---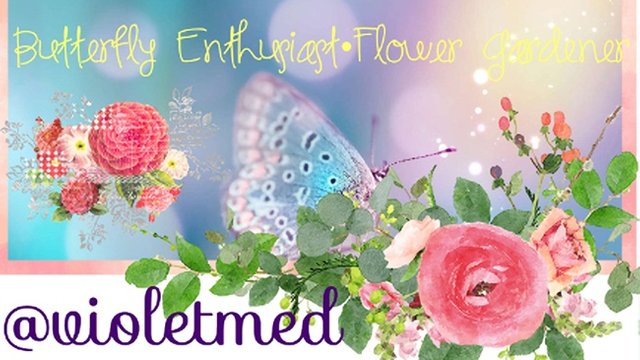 ---
October 16, 2019
All original photos