St. Marxer Friedhof in Wien. Heute ist Allerheiligen. In Österreich ist der 1. November nicht nur ein Fest der katholischen Kirche, sondern auch ein gesetzlicher Feiertag. Während man an diesem Tag in der Kirche ursprünglich der Heiligen und Märtyrer gedacht hatte, steht heute das Gedenken an die Verstorbenen im Mittelpunkt. Traditionell werden die Gräber geschmückt, Lichter angezündet und für das Seelenheil der Toten gebetet. Ich meide an diesem Tag den Massenauflauf im Friedhof, da ich lieber im Stillen meiner verstorbenen Verwandten gedenke.
St. Marx Cemetery in ViennaToday is All Saints' Day. In Austria, 1 November is not only a feast of the Catholic Church, but also a legal holiday. While on this day the church had originally commemorated the saints and martyrs, today the focus is on the memory of the deceased. Traditionally, the graves are decorated, lights are lit and prayers are made for the salvation of the dead's souls. On this day I avoid the crowd in the cemetery, because I prefer to commemorate my deceased relatives in silent.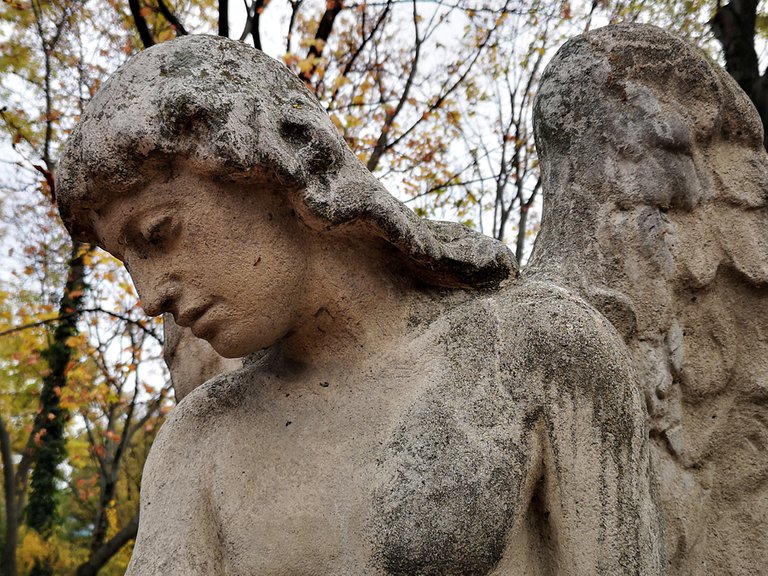 Vor einigen Tagen besuchte ich den St. Marxer Friedhof. Eine Begräbnisstätte, die in vielen Wiener Reiseführern angeführt ist, befindet sich hier doch das Grabdenkmal des weltberühmten Komponisten Wolfgang Amadeus Mozart. Mehr dazu später.
A few days ago I visited the St. Marx cemetery. A burial place, which is listed in many Viennese travel guides, because here the grave monument of the world-famous composer Wolfgang Amadeus Mozart is located. More about this later.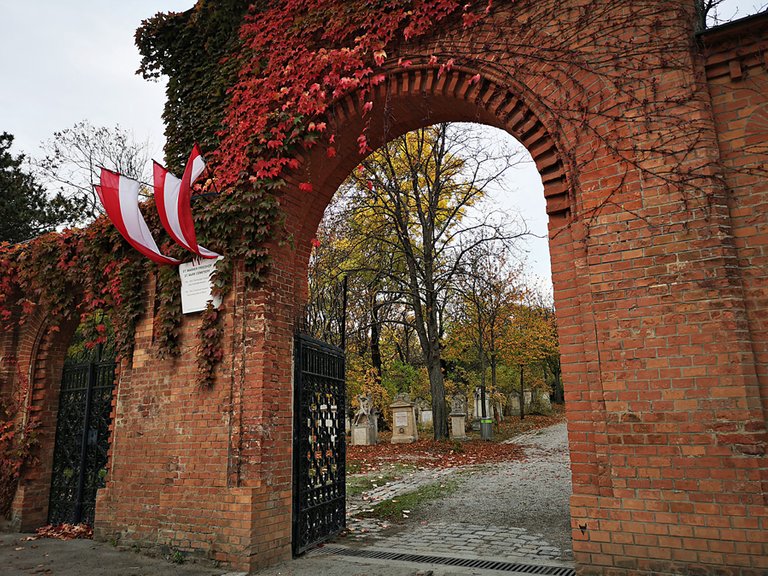 Der denkmalgeschützte Friedhof im 3. Wiener Gemeindebezirk ist trotz seiner innerstädtischen Lage nicht nur ein idyllisches Plätzchen, sondern versprüht auch viel morbiden Charme.
Despite its inner-city location, the listed cemetery in the 3rd district of Vienna is not only an idyllic place, but also has a lot of morbid charm.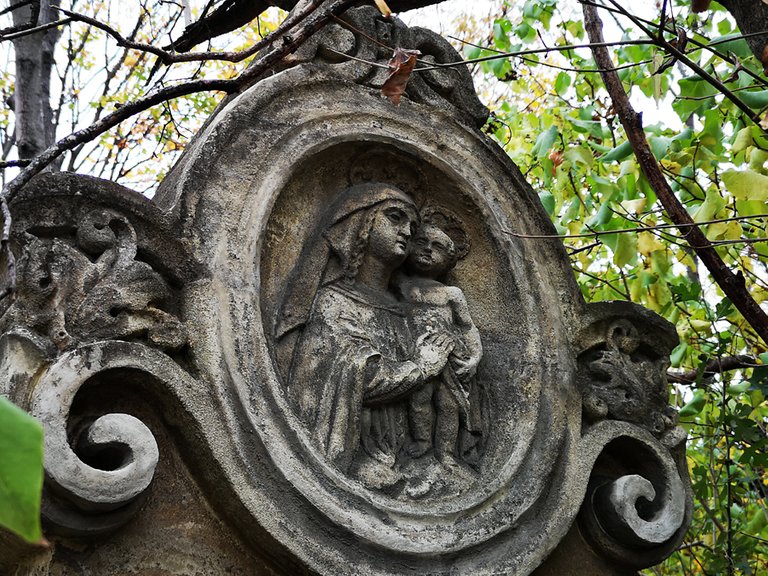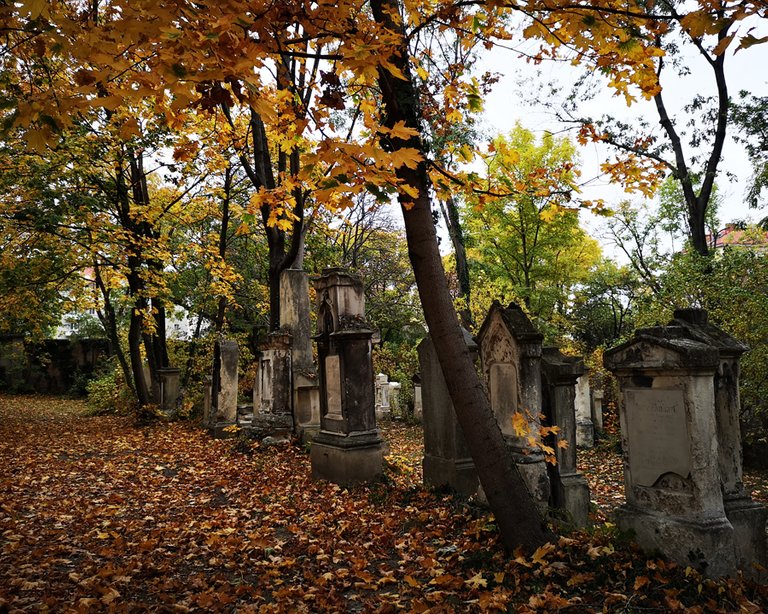 Der Friedhof St. Marx ist die älteste Begräbnisstätte aus der Zeit des Biedermeier (1815-1848). Nachdem Bestattungen innerhalb der Stadtmauern aus hygienischen Gründen verboten wurden, entstanden nach 1784 fünf "communale Friedhöfe" außerhalb des Linienwalls. Aufgrund der Bevölkerungsexplosion Mitte des 19. Jahrhunderts wurde der Zentralfriedhof errichtet und die kommunalen Friedhöfe stillgelegt.
The cemetery St. Marx is the oldest cemetery from the time of the Biedermeier (1815-1848). After burials within the city walls were banned for hygienic reasons, five "communal cemeteries" were built outside the city limits after 1784. Due to the population explosion in the middle of the 19th century, the central cemetery was built and the communal cemeteries were closed down.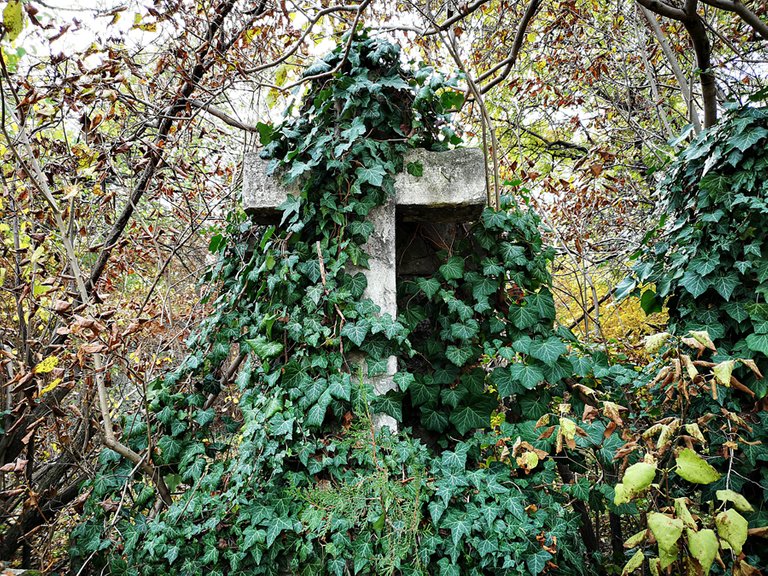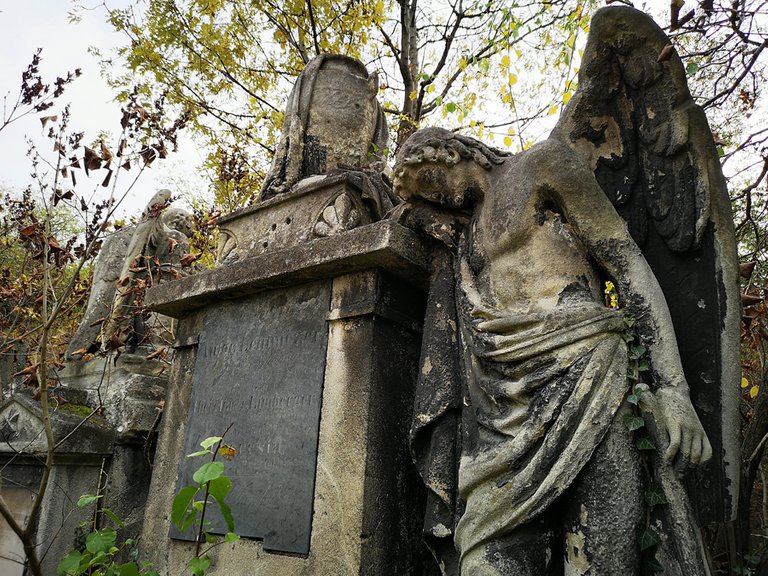 Jahrzehntelang war der Friedhof dem Verfall preisgegeben. Überwucherte und zerfallene Grabanlagen zeugen noch heute davon.
For decades the cemetery was exposed to decay. Overgrown and decayed graves still tell of it today.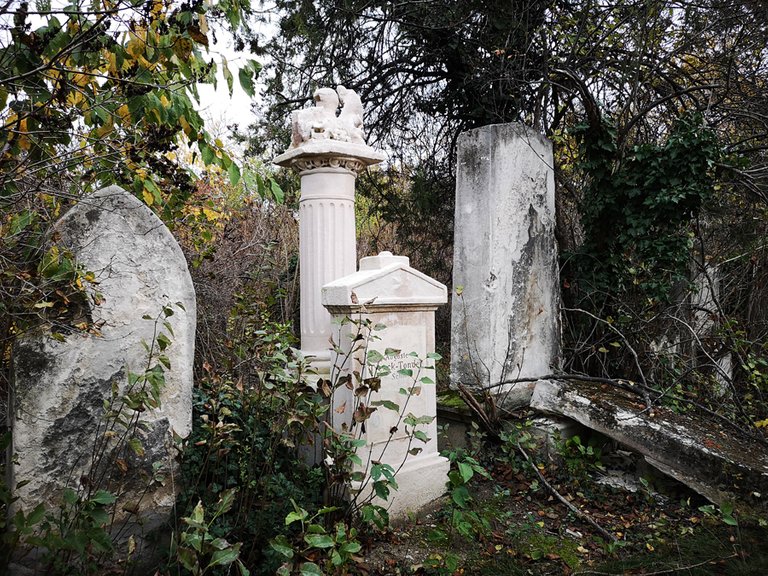 Dem Heimatforscher Hans Pemmer ist es vor allem zu verdanken, dass der Begräbnisort Mozarts in seinem Gesamtbestand erhalten blieb. Die Anlage wurde in großen Teilen instandgesetzt, unter Denkmalschutz gestellt und ab 1937 für die Bevölkerung als Parkanlage zugänglich gemacht.
It is mainly thanks to the local historian Hans Pemmer that the place with the burial site of Mozart was preserved in its entirety. Large parts of the complex were restored and set under a preservation order. From 1937, the site was made accessible to the public as a park.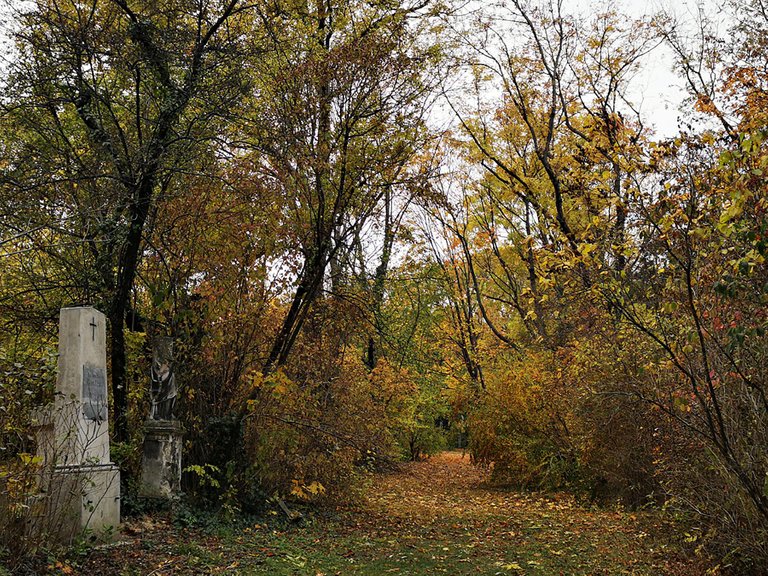 Heute ist der St. Marxer Friedhof eine Kultur- und Erholungsstätte, in der Friedhof, Gedenkstätte, Kulturdenkmal und Parkanlage harmonisch vereint sind.
Today, the St. Marx cemetery is a cultural and relaxation area in which cemetery, memorial, cultural monument and park are harmoniously united.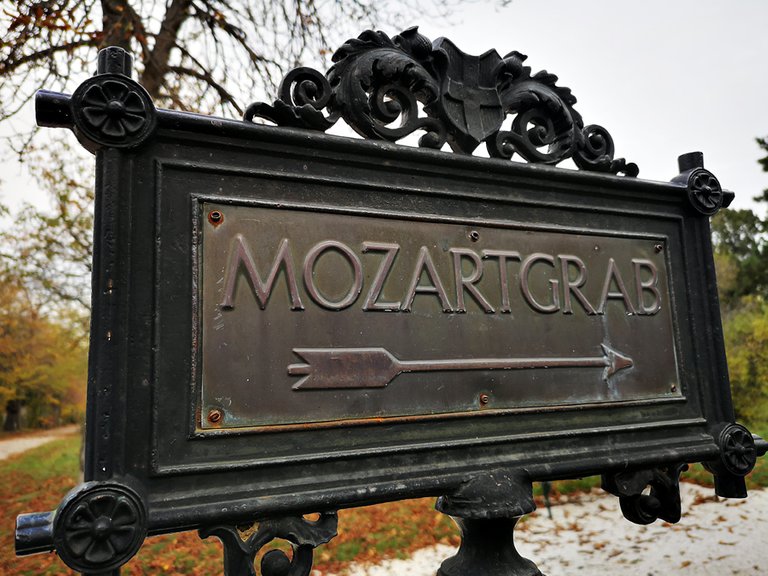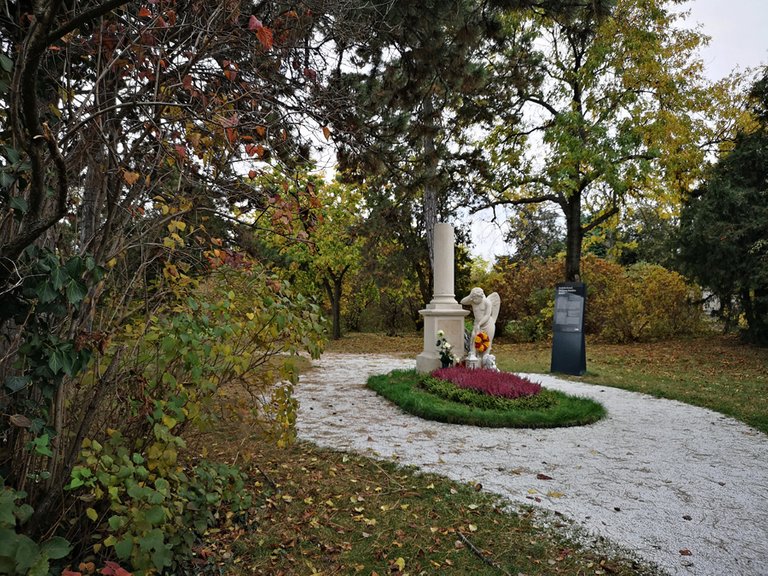 Nachdem Mozart im Dezember 1791 verstorben war, wurde er im Stephansdom eingesegnet und ohne feierliches Geleit auf den Friedhof St. Marx überführt. Es soll nur der Totengräber anwesend gewesen sein, als Mozarts Leichnam in ein Tuch gehüllt und in ein Schachtgrab gelegt wurde. Die genaue Grabstelle ist nicht bekannt. Erst viele Jahre nach Mozarts Tod wurde das Grabdenkmal errichtet.
After Mozart's death in December 1791, his body was consecrated in St. Stephen's Cathedral and transferred to the St. Marx cemetery without a solemn escort. Only the gravedigger is said to have been present when Mozart's body was wrapped in a cloth and placed in a shaft grave. The exact location of the grave is not known. Many years after Mozart's death, the tomb monument was erected.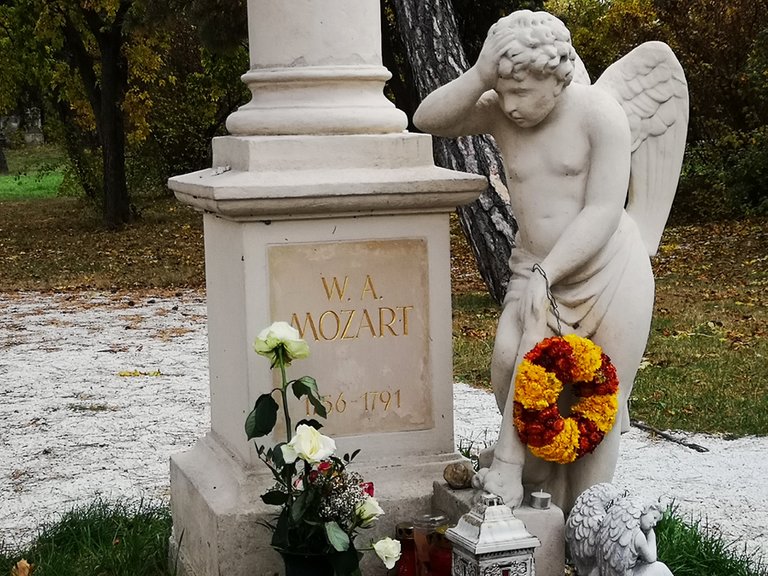 Das nach heutiger Auffassung armselige Begräbnis war in der Josephinischen Zeit durchaus üblich. Die opulente und kostspielige Begräbniskultur war Kaiser Joseph II. ein Dorn im Auge. Der Leichnam durfte nicht im Sarg beerdigt werden, Grabstein und Blumenschmuck waren verboten. Außerdem wurden stets fünf Leichname gemeinsam in einem sogenannten Schachtgrab bestattet.
The funeral, which appears miserable in our eyes, was quite common in the Josephinian era. The opulent and costly funeral culture was a thorn in the side of Emperor Joseph II. The body was not allowed to be be buried in a coffin, gravestones and flower arrangements were forbidden. In addition, five corpses were always buried together in a so-called shaft grave.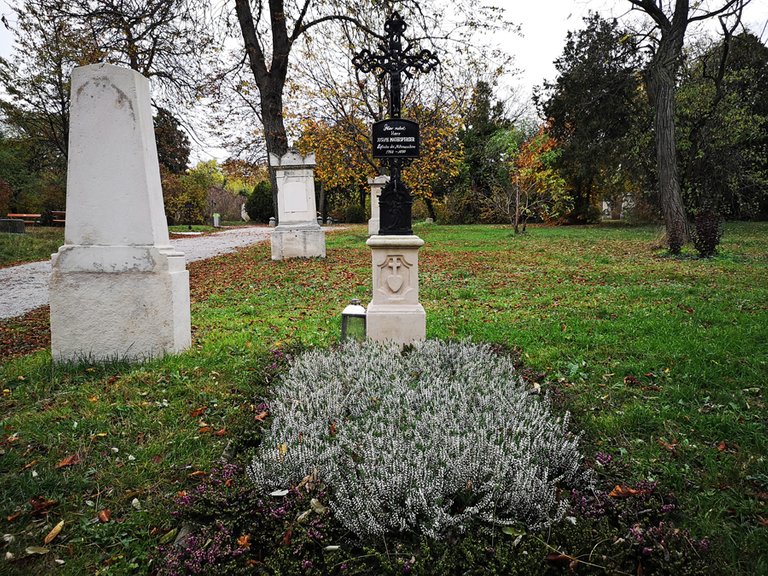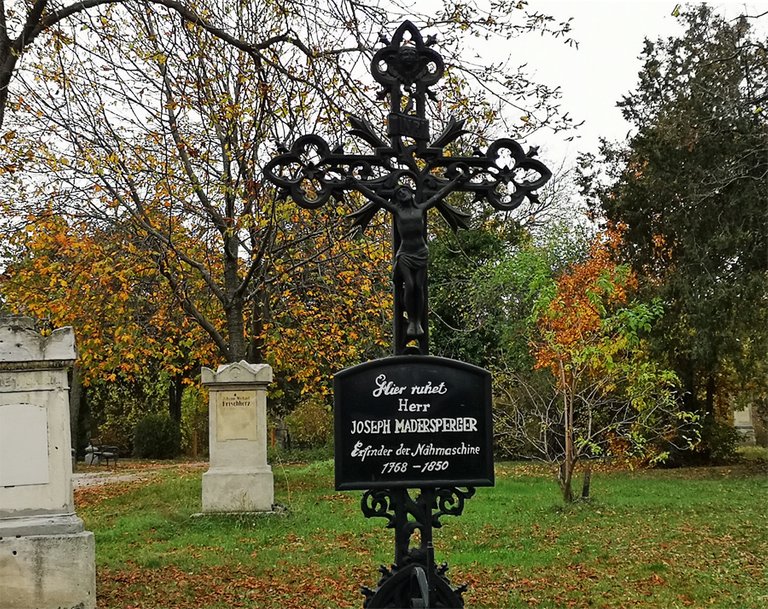 Mit Joseph Madersperger, dem Erfinder der Nähmaschine, hat ein weiterer prominenter Österreicher auf dem St. Marxer Friedhof in einem Schachtgrab seine letzte Ruhestätte gefunden.
With Joseph Madersperger, the inventor of the sewing machine, another prominent Austrian has found his final resting place in a shaft grave at the St. Marx cemetery.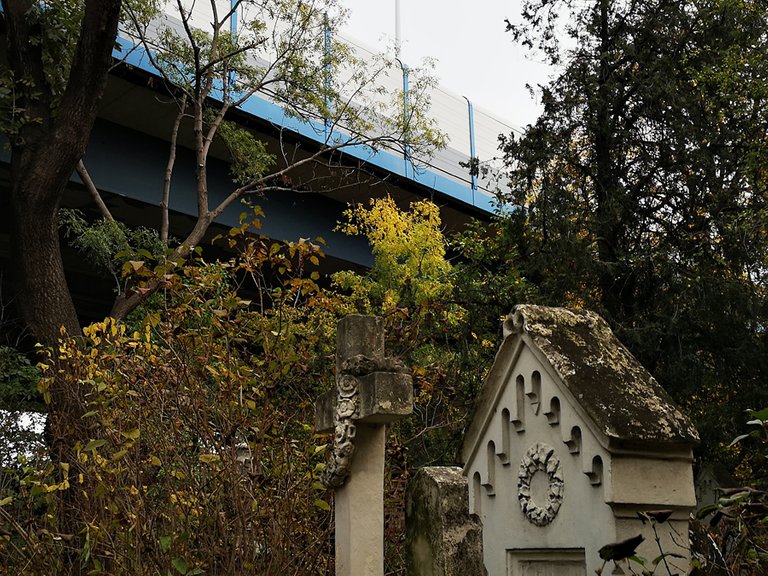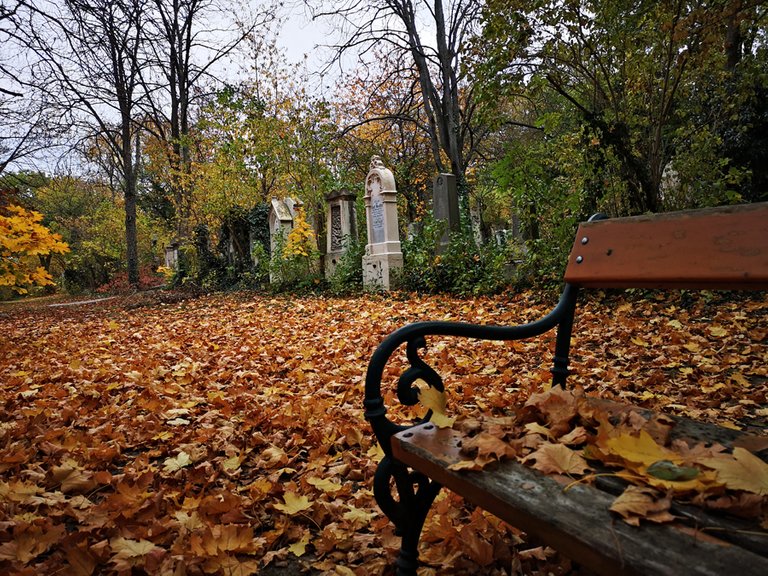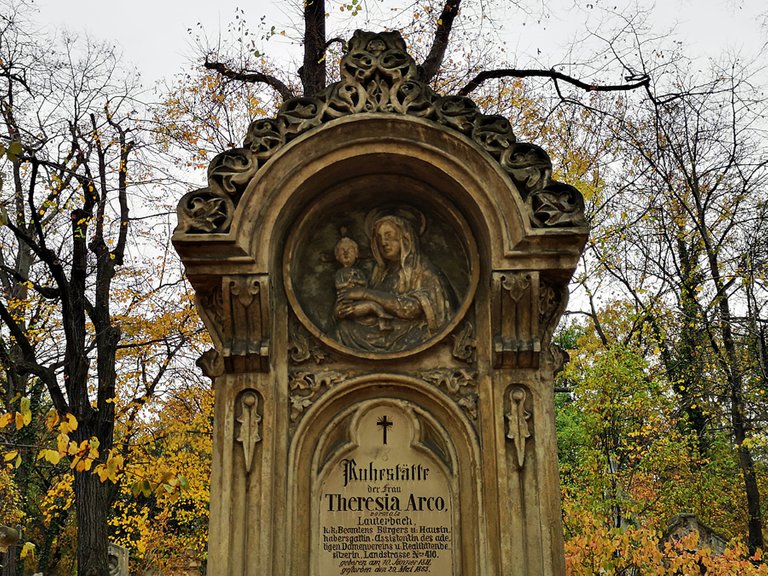 Obwohl der Friedhof neben einer stark frequentierten Straße liegt und an der östlichen Grenze die Trasse einer Stadtautobahn vorbeiführt, ist es für mich ein Ort der Stille und der inneren Einkehr.
Although the cemetery is located between a busy street and a city highway, it is for me a place of inner silence and contemplation.