One of the most amazing things on this property, I have decided to call Stone Turtle (for now), are the wonderful boulders dotting the landscape. They are shaped and arranged in such a fashion that they tickle one's imagination, taking it to new heights once the potential of these rocks becomes apparent. It is thus that I discovered Sitting Rock, located just in front of the even more impressive Theater Rock. The names, as always, are subject to change. But for now I think they are quite fitting.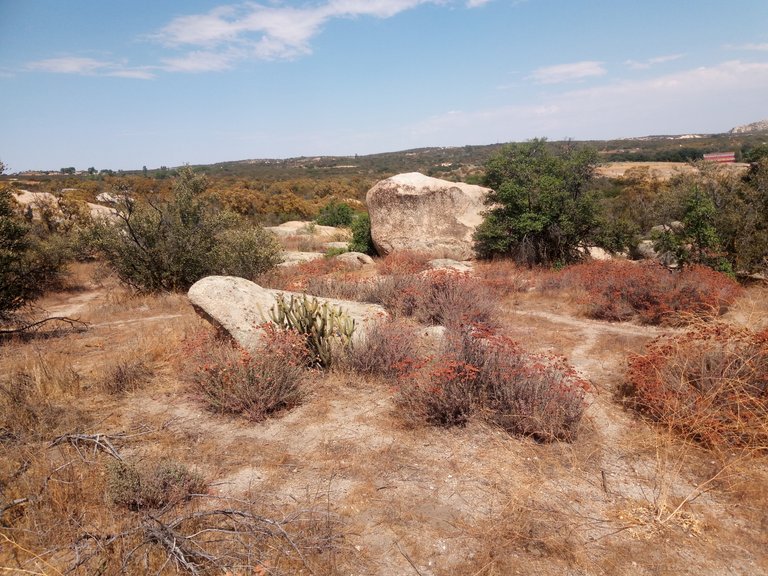 Recline and Watch from Sitting Rock
In a landscape dominated by cacti, such as Choya and Prickly Pear, but also a bunch of other stickly-prickly plants, the bare ground may not be the most attractive place to sit. For this reason, the two small boulders forming what I've called Sitting Rock make an ideal place for sitting, leaning, reclining, or flat out lying down. And once you are seated, it immediately draws your attention to the nine foot (three meter) tall rock behind it, with a straigh flat front side.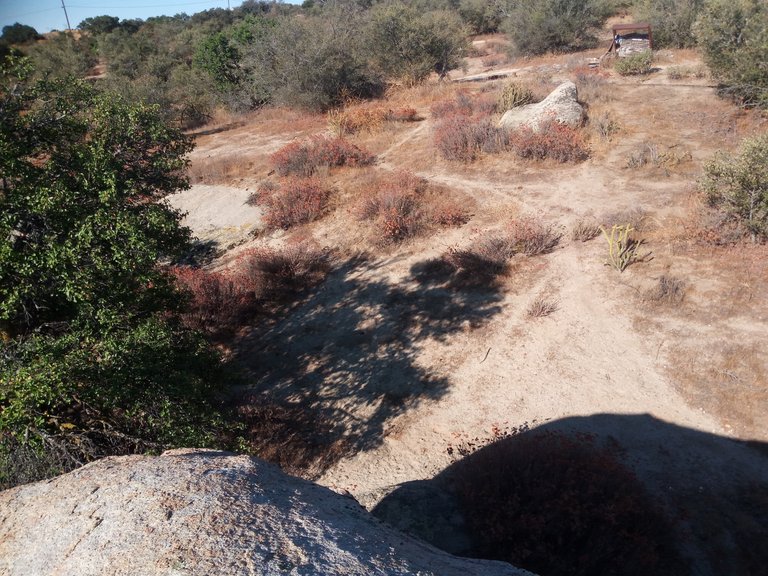 A Surface for Film Projections
Of course, my first impression was that of a movie screen. If we had a projector at hand we wouldn't even need a canvas. This immense boulder has its flatest face turned towards Sitting Rock. And what amazing experience it would be to wach a film projected at that huge, flat boulder. But that was all before I explored Theater Rock more closely.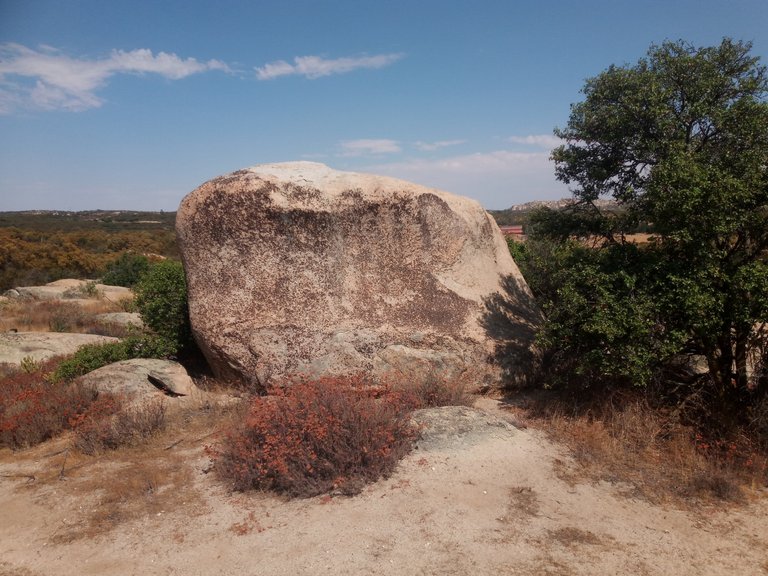 Live Performances Anyone?
The coolest thing about this big rock was not its front surface, but how easy it is to get on top of it... from behind! You can almost just walk up, without hardly having to climb at all. And once you're standing on it, you dominate the entire area. Anyone on Sitting Rock or the surrounding slope will hear and see you. In fact, it's impossible not to be seen and heard.
So what works nicely as a film projection surface works beautifully as a stage. It is certainly big enough for a small band, but it may be suitable even for a stage play venue. (The artists just have to make sure they don't fall off the stage!)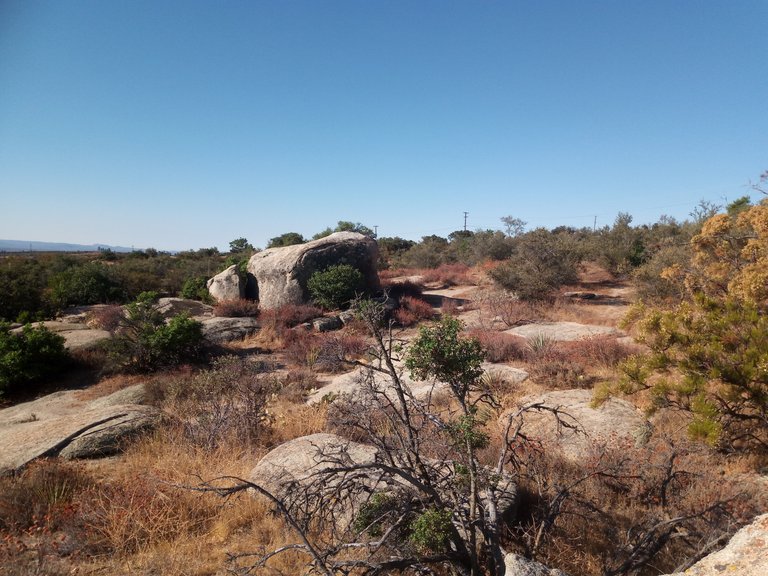 Inauguration Anytime Soon?
So when can we expect the first performance, the first screeing, the first concert, or the first act put on on this fascinaing Theater Rock? Well, seeing the developping connections in my life, I would say the idea is not as far fetched as one may think... even considering the remoteness of this place. I'm sure, as things proceed, there will be artists doing their thing around here, first just informally, but later probably even as part of an organized event.
For the moment, however, Theater Rock will remain a fantasy of mine. Okay, I may actually recite some of my favorite movie quotes from the top of it, just to the stars above, or go yipping back and forth with the coyotes in the distance. That's how much performance can be expected for now, which may be just enough...