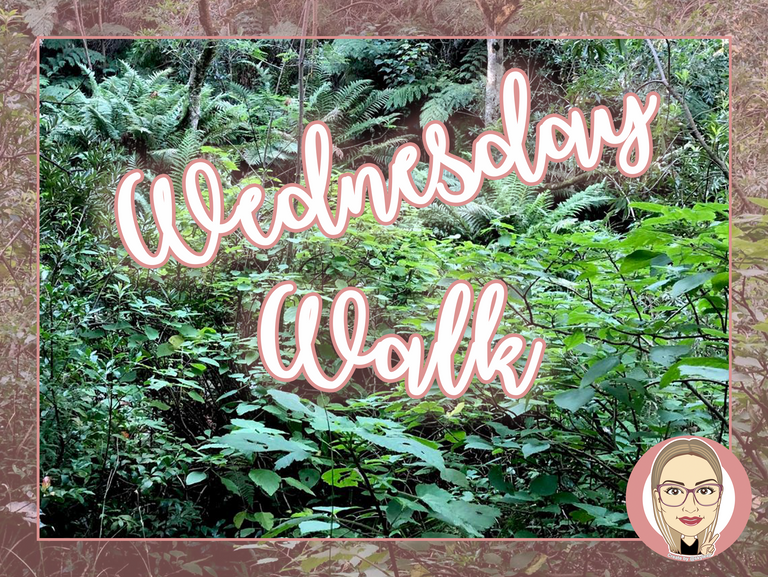 Happy Hump Day y'all! It's been forever since I did a Wednesday Walk, mainly because I've been suffering from a major case of hibernation, LOL. Winter got me indoors mostly. If you would also like to take part in Wednesday Walk - make sure you use the tag #wednesdaywalk , and also tag it's amazing founder, and most supportive Steemian I know @tattoodjay
If you saw my last post you will know that I had a fabulous Road Trip this weekend and spent the weekend in green Swellendam. Swellendam is an inland town about three hours away from Cape Town, known for it's natural beauty and many restaurants.
My hubby's parents live right near a fantastic nature reserve which has many hiking trails, and his dad was very keen to show us the wonder of their new hood (they have recently moved there).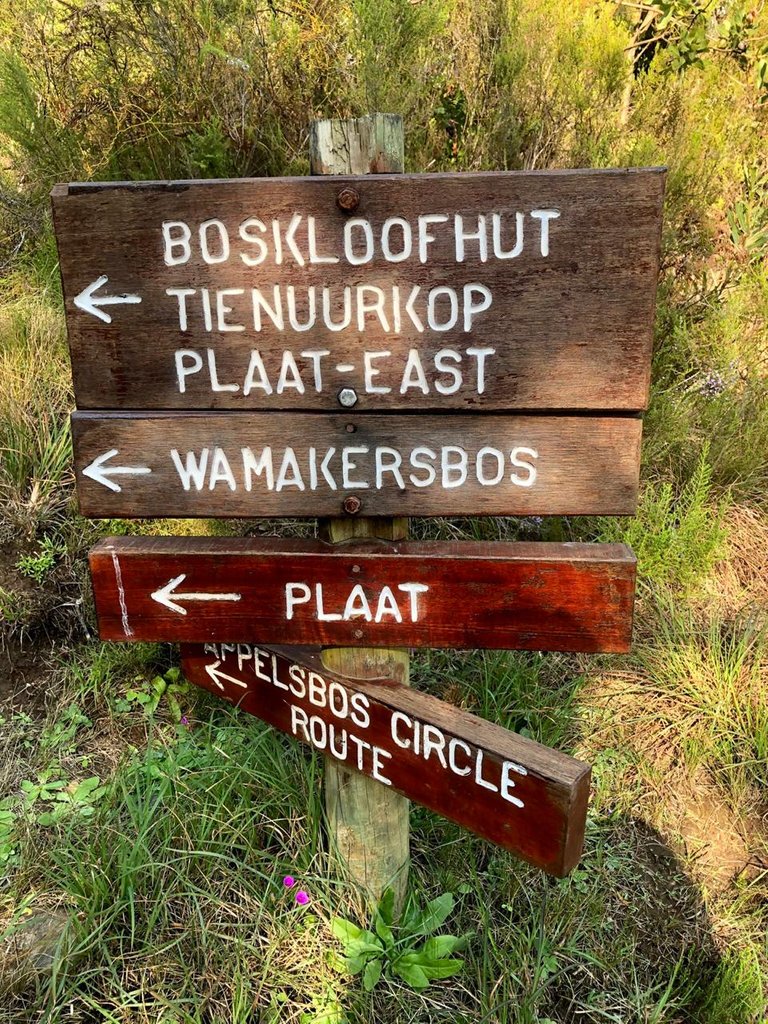 To be honest, I cannot remember which one of the above trails we took, but I fell in love instantly. It's exceptionally peaceful and quiet, and much safer feeling than any hike here in Cape Town - maybe you heard about the Ukrainian tourist who was murdered on one of our hiking trails in Cape Town?
The hike started very chilled, and slowly the trail started to get steeper as we climbed the mountain. It was a very narrow and slippery path, and I can imagine that one would definitely hurt themselves if not wearing the correct shoes.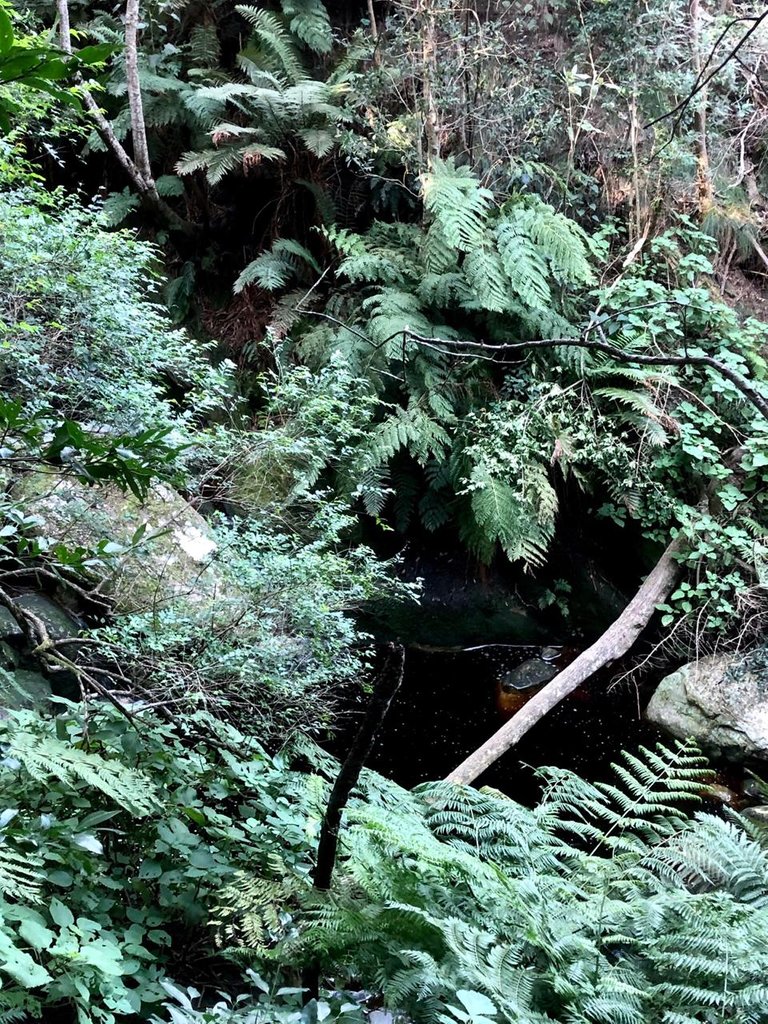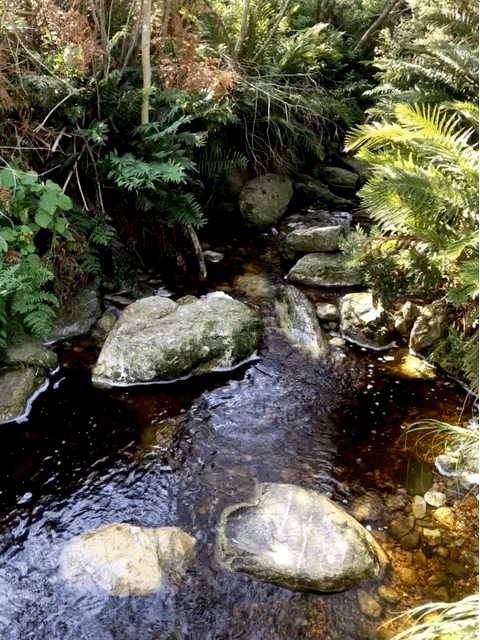 Above is the one of the pools that ran next to the path, the water was so clear and beautiful, I can't wait for summer so we can take a hike and a dip in the mermaid looking pools. They were quite hidden and you could only see the pools if you wandered off the trail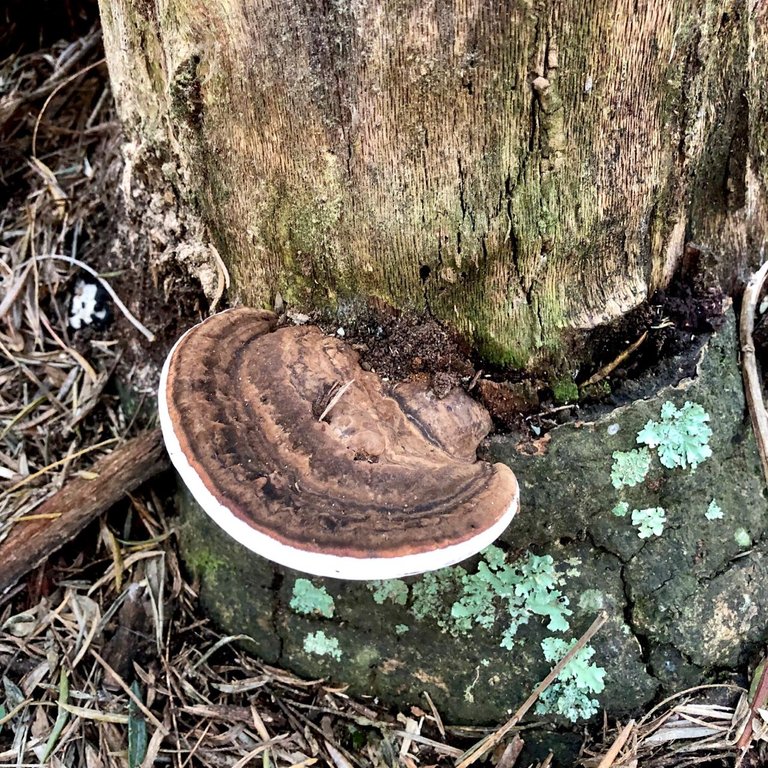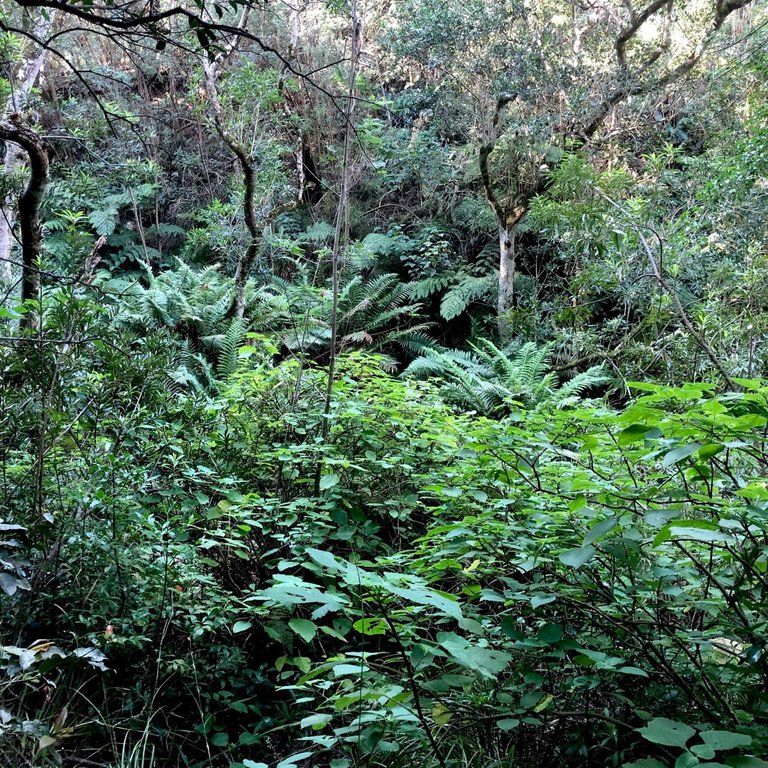 I really loved the vegetation, thick and lush, with overgrown trees and loads and loads of mushrooms. There is apparently a mushroom picking club, of which our cousin is part of, and we actually got to taste some of the very large and dark mushrooms he had picked. I was honestly apprehensive and ready to spend a few hours tripping 😂😂😂 but luckily the meal was fab and no one had any hallucinations.😂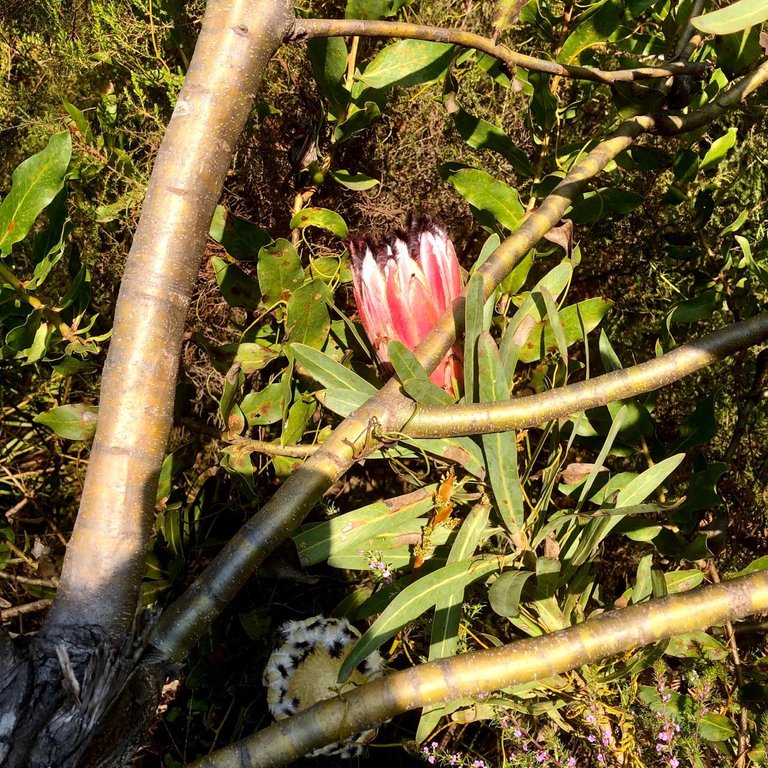 The highlight of the hike was the wild proteas growing all over. There were literally hundreds. You are not supposed to pick them, but I really couldn't resist. Rules are meant to be broken or something like that, ehehehe.
The Protea is South Africa's National Flower, and so stunning in real life. I often buy them (for close to $2 per flower here in Cape Town, I'll have you know), and let them dry out completely, they look so amazing dried.
It was a most fabulous hike, and I was so sad when we had to turn around and go home. Next time I promised my self to climb to the top of the mountain, just to say, that 1) I had done it, and 2) to see the view of the entire town, it is apparently spectacular.
Do you have a favourite hiking trail? I'd love to hear about it in the comments
Your thoughts matter to me. I upvote each and every well thought out comment that graces my post. To encourage dialogue and interaction. 💜