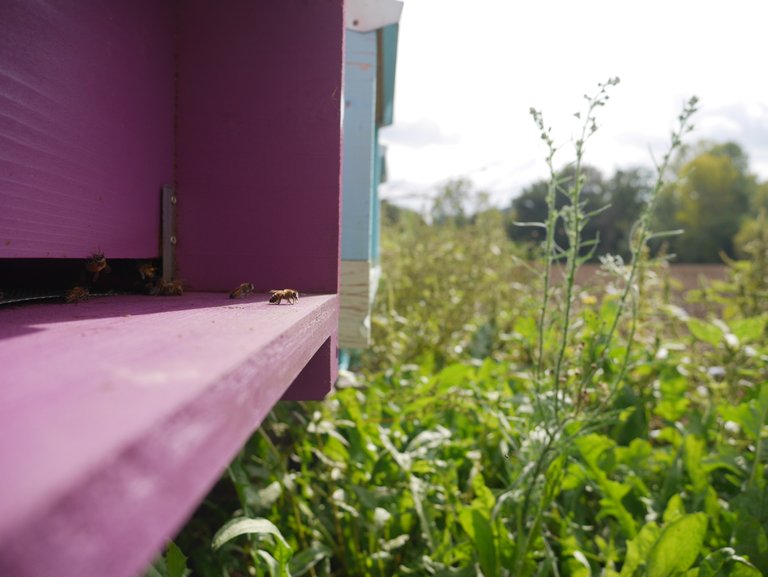 ---
Siamo giunti alla fine di ottobre, da apicoltori ci si trasforma in custodi d'api e le prime giornate fredde iniziano ad arrivare.
La vita nell'apiario inizia a rallentare e raccogliere il miele ormai, non è più la priorità nella quotidianità dell'alveare. Bisogna iniziare i preparativi per l'inverno.
We have arrived at the end of October from beekeepers we turn into keepers of bees and the first cold days begin to arrive.
Life in the apiary begins to slow down, picking honey is no longer the priority in the daily life of the hive, have to start preparations for winter.
---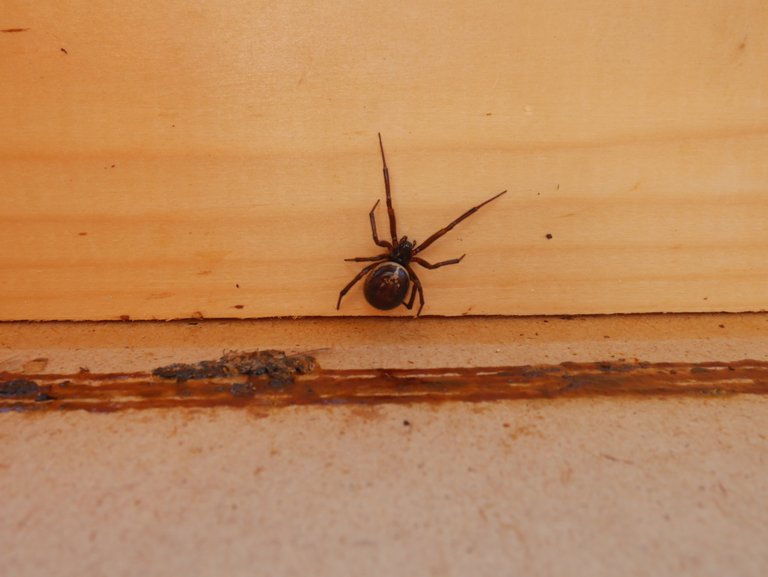 Un piccolo ospite speciale
a little special guest
---
Le casse più avviate, hanno iniziato a costruire negli spazi disponibili, è infatti questo il periodo post edera in cui le famiglie sono più forti. L'afflusso nettarifero dell'edera è molto intenso e si arriva spesso ad un punto in cui, non si sa più dove mettere il miele!
The stronger hives have begun to build in the available space, and this is in fact the period after ivy in which the families are stronger. The ivy's nectary inflow of is very strong and they get very often to a point where they no longer know where to put the honey!
---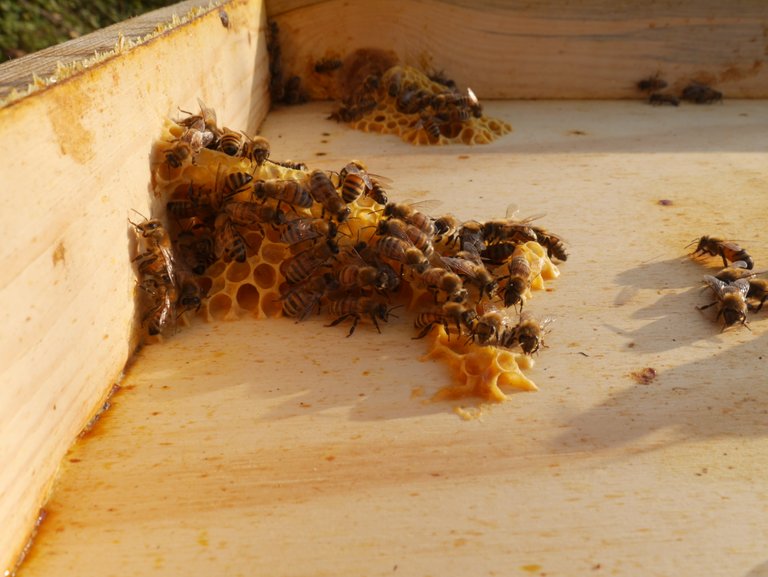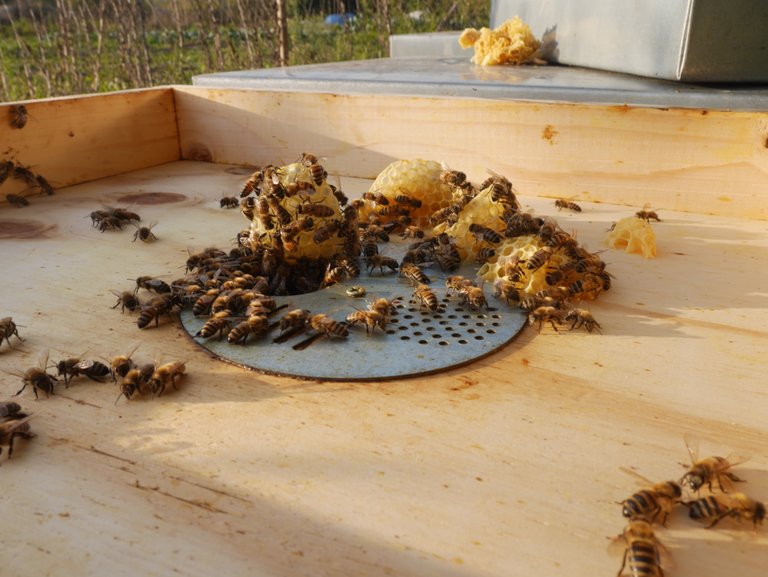 ---
La situazione all'interno degli alveari è tra le migliori che possiamo trovare durante l'anno, tranquille e non stressate dal dover raccogliere il miele, le api organizzano l'alveare e si preparano a superare l'inverno.
The situation inside the hives is among the best we can find during the year, quiet and not stressed by having to collect the honey, the bees organize the hive and prepare for the winter.
---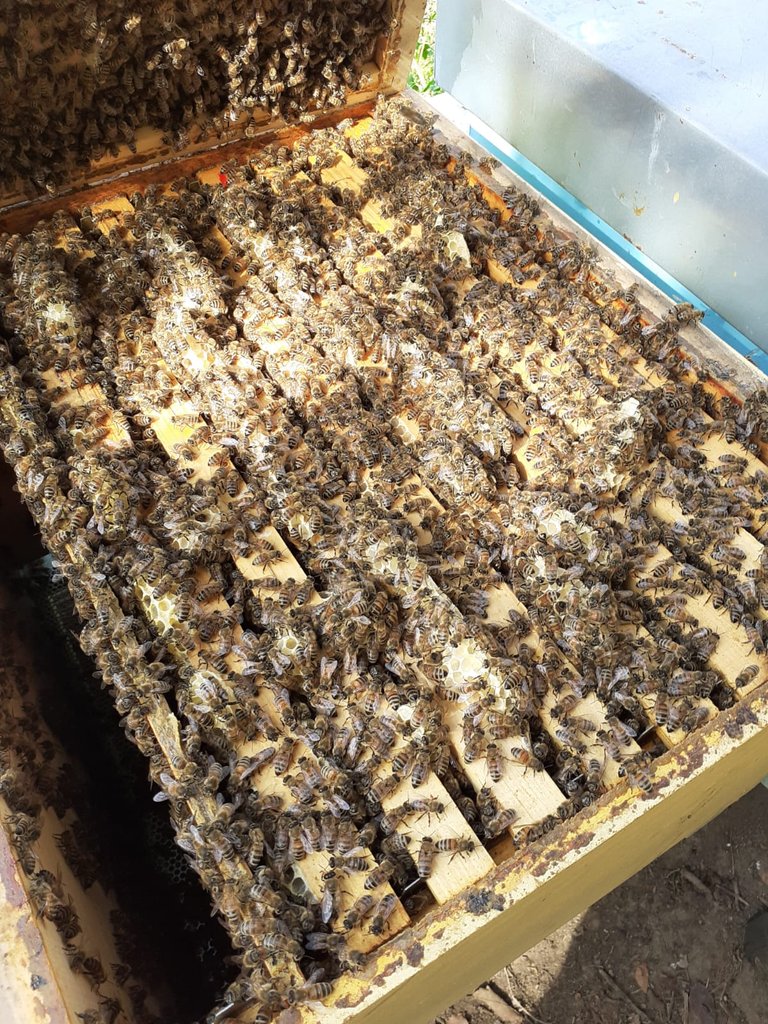 Alveare forte su 8 telai.
strong hive on 8 frames.

---
Eh si! L'edera, quest'anno ci siamo cimentati in questa nuova scommessa, ho provato a raccogliere il tanto temuto miele d'edera. Infatti viste le sue proprietà risulta essere un miele che tende facilmente a cristallizzare, anche prima della smielatura. Il che rende veramente difficile l'estrazione dai favi e in fine l'invasettamento.
Yes! Ivy, this year we tried this new bet, I tried to collect the much feared ivy honey. In fact, due to its properties, it turns out to be a honey that tends to crystallize easily, even before the extraction. Which makes it really difficult to extract the honeycombs and eventually put the honey in the jar.
---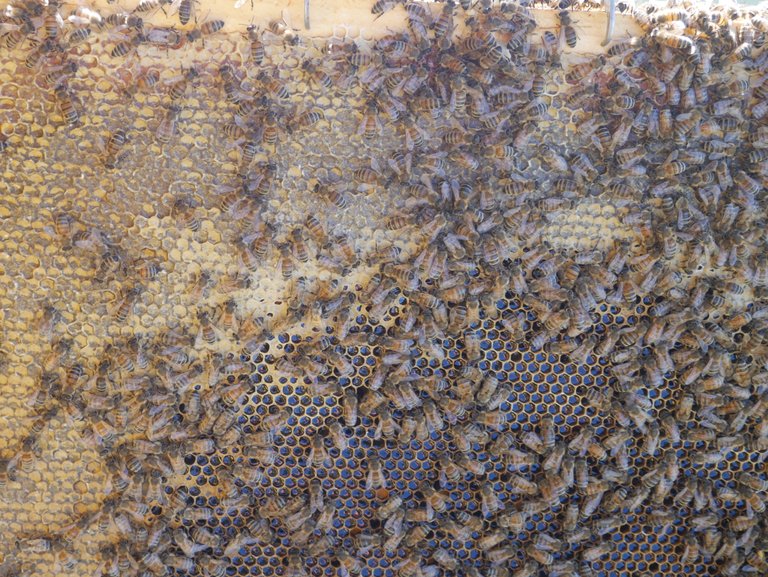 ---
Come è possibile vedere dalla foto le api hanno iniziato ad opercolare i telaini da melario, di solito è sempre bene aspettare che le api finiscano questa procedura on da evitare il ritrovarsi miele troppo umido all'interno dei telaini. Ma in questo caso visto che stiamo parlando d'edera è meglio prelevarli il prima possibile in quanto una volta cristallizzato sarà impossibile da rimuovere.
As you can see from the photo the bees have started to opercular the honey frame, usually it is always good to wait for the bees to finish this procedure on not to find the honey too humid inside the frames. But in this case since we are talking about ivy it is better to take them as soon as possible because once crystallized it will be impossible to remove.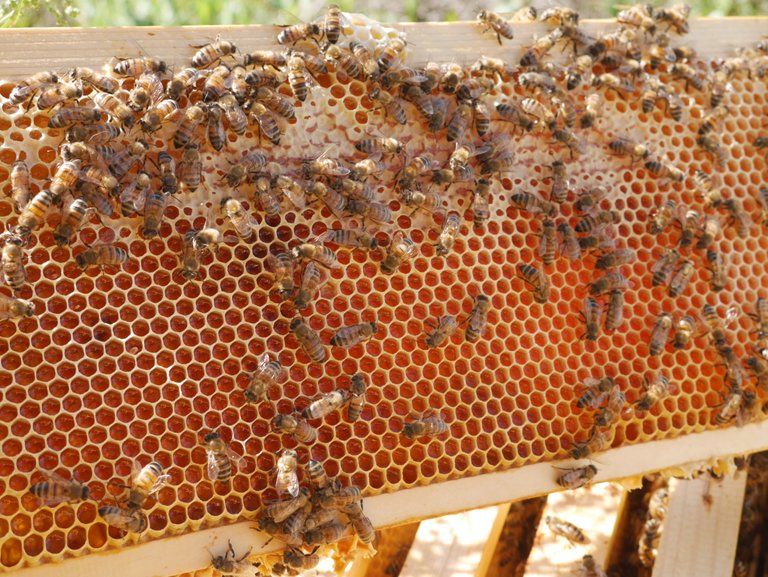 ---
Ma quindi in finale com'è venuto questo miele all'edera? Ecco qui una foto di un barattolino, vi porterò prossimamente una piccola recensione di tutti i miei miele di quest'anno, con le varie caratteristiche e foto dettagliate!
So how did this ivy honey come into the finals? Here is a picture of jar, I will bring you soon a little review of all my honey of this year, with various features and detailed photos!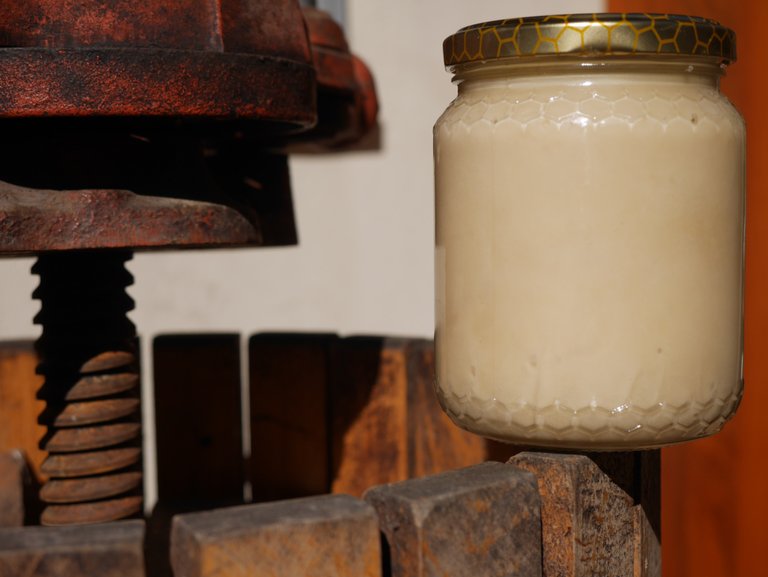 ---
All photos are my property
---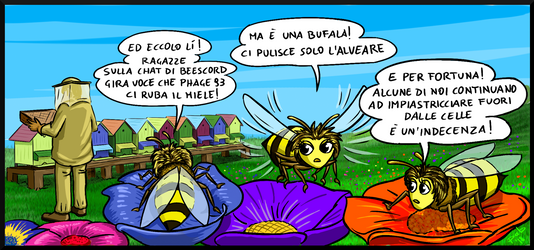 Immagine di mia proprietà, realizzata da @pab.ink un ringraziamento speciale al team di @DaVinci.art