Growing by my shed, displaying a flower in all it's glory...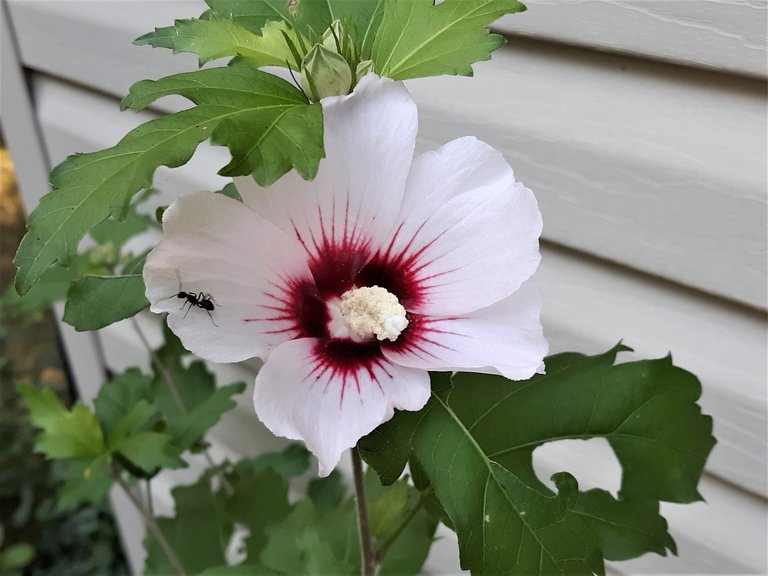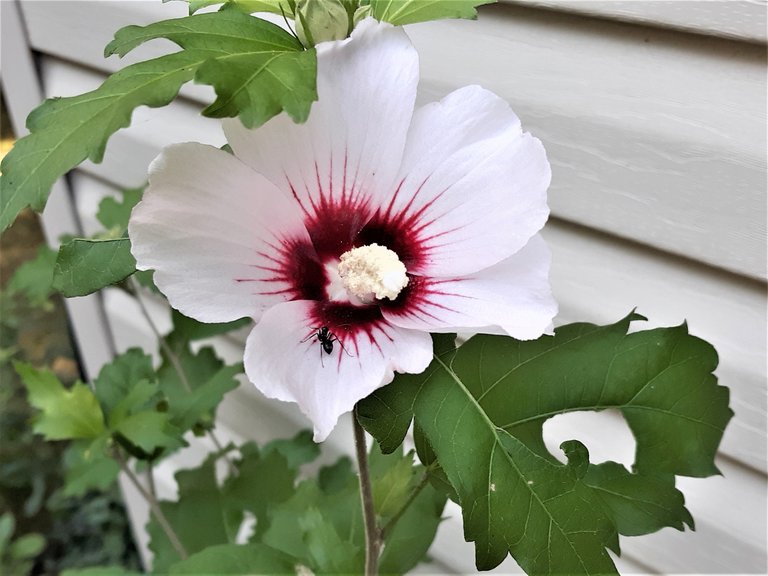 When I first moved here there were a few rose of Sharon growing by the house. Even a deep colored pink one..
I noticed smaller ones popping up, so transplanted because I liked the flower...
Turns out they become a nuisance by reproducing all over the place.. I lot have died off from being shaded from the trees over the years and also me cutting some out but they are still coming up like this one by the shed....
I do miss seeing that pink one every year...

rose of Sharon ..a flowering bush that grows 9-12 feet, originally from East Asia...