Birnen-Stäubling ■ Stump puffball
Lycoperdon pyriforme
Sehr komfortabel zu fotografieren waren diese Birnen-Stäublinge. Sie hatten sich in großer Anzahl auf einem mit Moos und Klee bewachsenen Eichenstamm versammelt. Der Laubwald war in zauberhaftes Sonnenlicht getaucht und ermöglichte einen lichtdurchfluteten Hintergrund mit unterschiedlichen Perspektiven.
Very comfortable to photograph were these pear dewbergs. They had gathered in large numbers on an oak trunk covered with moss and clover. The deciduous forest was immersed in enchanting sunlight and provided a light-flooded background with different perspectives.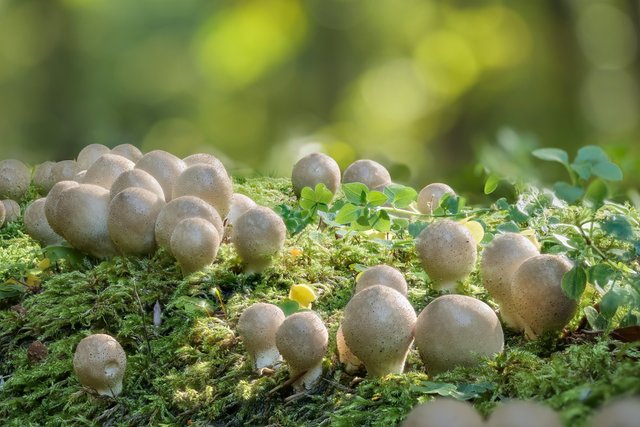 ▲ Click on the image for full resolution ▲
Um alle Pilze scharf abzulichten war eine Schärfereihe aus mehreren Aufnahmen nötig. Die einzelnen Schärfeebenen habe ich in Helicon Focus Pro zu einem finalen Bild verrechnet. Diese Technik möchte ich in der Makrofotografie nicht mehr missen.
In order to take sharp pictures of all the mushrooms, a series of several shots was necessary. I used Helicon Focus Pro to calculate the individual focal planes into a final image. I don't want to miss this technique in macro photography anymore.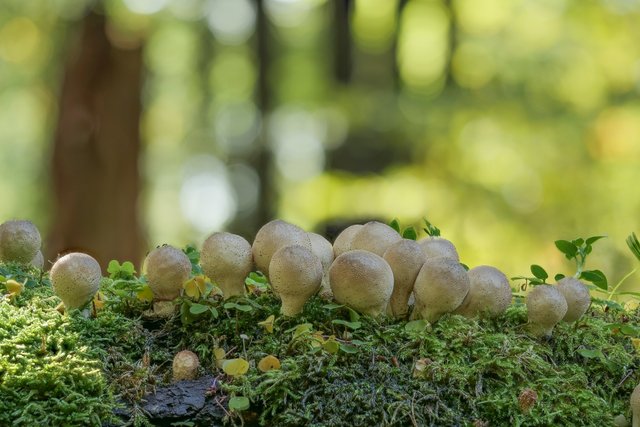 ▲ Click on the image for full resolution ▲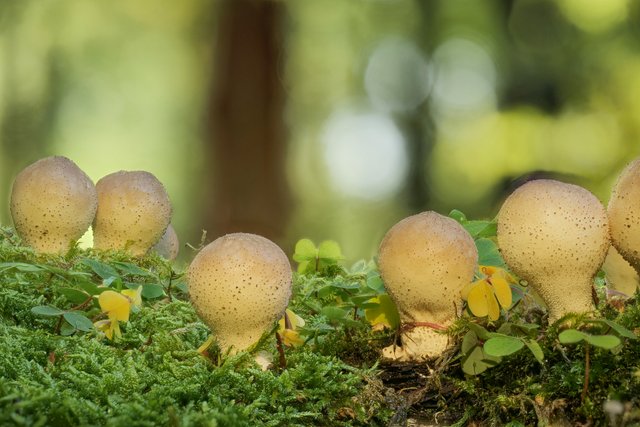 ▲ Click on the image for full resolution ▲
Winzig klein waren die nachfolgenden Helmlinge. Um sie zu fotgrafieren, habe ich mit einer Nahlinse Raynox DCR-150 gearbeitet. Der Vorteil einer Nahlinse liegt darin, dass ich das kammerainterne Focus Bracketing für eine Schräfenreihe nutzen konnte. Bei manuellen Objektiven ist diese Technik nur durch eine externe Verlagerung der Schärfeebene möglich.
Tiny were the following Mycena. To photograph them, I used a Raynox DCR-150 close-up lens. The advantage of a close-up lens is that I could use the chamber-internal Focus Bracketing for a bevel row. With manual lenses this technique is only possible by an external shift of the focal plane.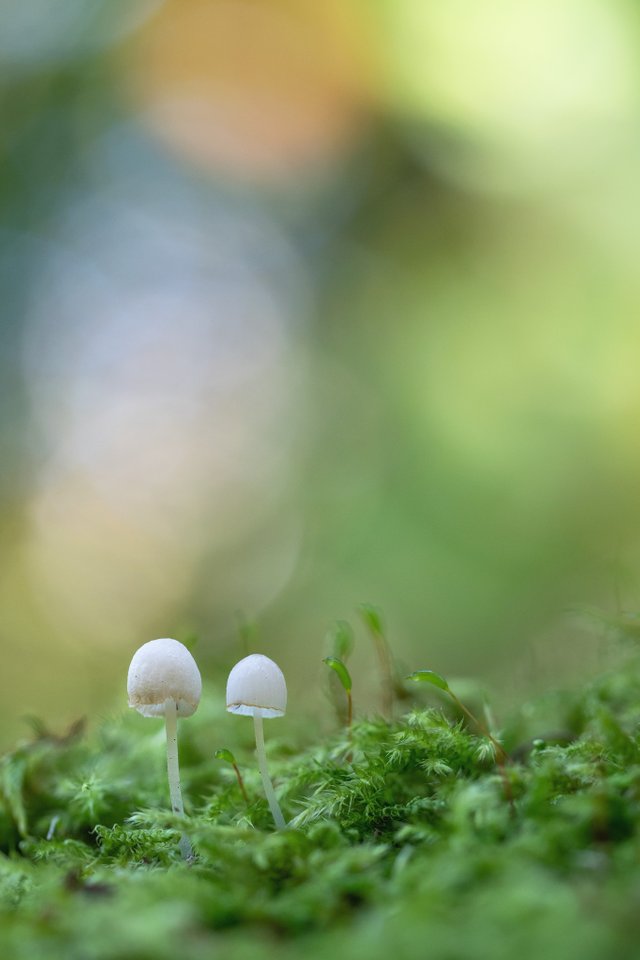 ▲ Click on the image for full resolution ▲
〰️
| | |
| --- | --- |
| Category: | Macro |
| Camera: | Panasonic Lumix DC-G9 |
| Lens: | Olympus M.Zuiko Digital ED 60mm 1: 2.8 Macro + Raynox DCR-150 |
| Location: | Germany, Bavaria, Lower Franconia, Spessart |
Wenn dir mein Beitrag gefällt, freue ich mich über deine Nachricht.
Herzlichen Dank und viele Grüße vom @faltermann 🐛
If you like my contribution, I am looking forward to your message.
Many thanks and greetings from Germany 🦋
🔴 SteeamPeak (Best user interface for the Steem Blockchain)🔴
🔴 SteemWorld 🔴
🔴 eSteem Search 🔴
🔴 Partiko mobile app 🔴