Beautiful Natural Phenomenon: Frost flowers

Hey dear Hiveans, I hope you had a nice week and wish you a great start to the weekend! A few weeks ago, when I went on a trip to the forest, I was lucky enough to see a rather rare natural phenomenon, which I would like to share with you.
This phenomenon is called Frost flowers and occurs mainly in winter in mixed deciduous forests and is caused by the metabolism of a fungus inside dead wood. Through this process, the water stored in the wood is pushed outwards through the pores and then freezes and forms this natural work of art, which looks a bit like cotton candy or wool.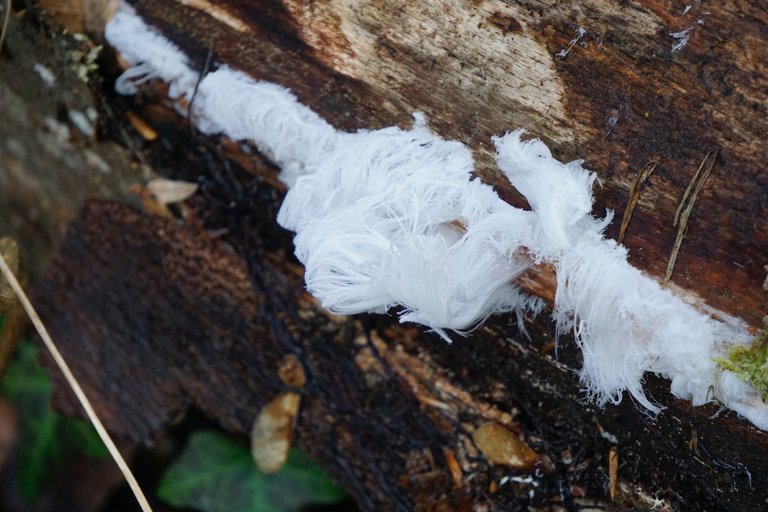 It needs special weather conditions for it to occur and that's why you see this phenomenon very rarely, it must be windless and have rained before, after the rainfall the temperatures must also fit perfectly and it must only be slightly below the freezing point.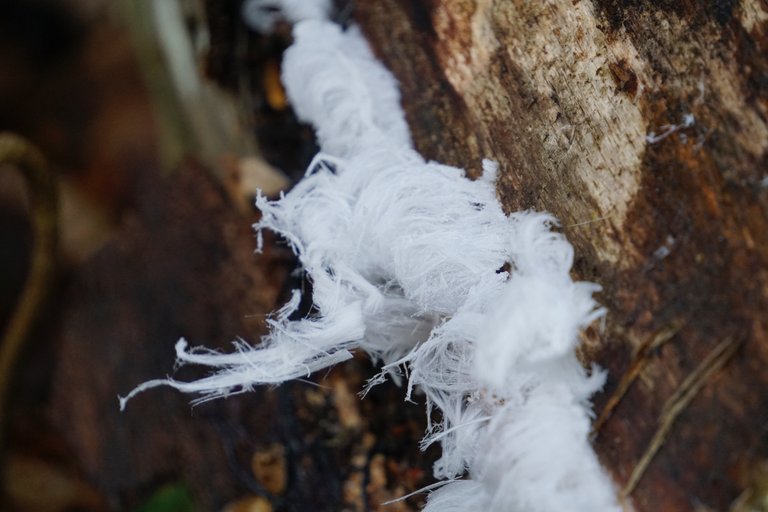 By the way, there is also a fungus that looks like wool and could be confused with this phenomenon. This mushroom is called Coral tooth fungus and scientific Hericium coralloides, but this mushroom is not meant in my contribution. Hopefully in the future I will be lucky enough to find this mushroom in order to be able to introduce it to you!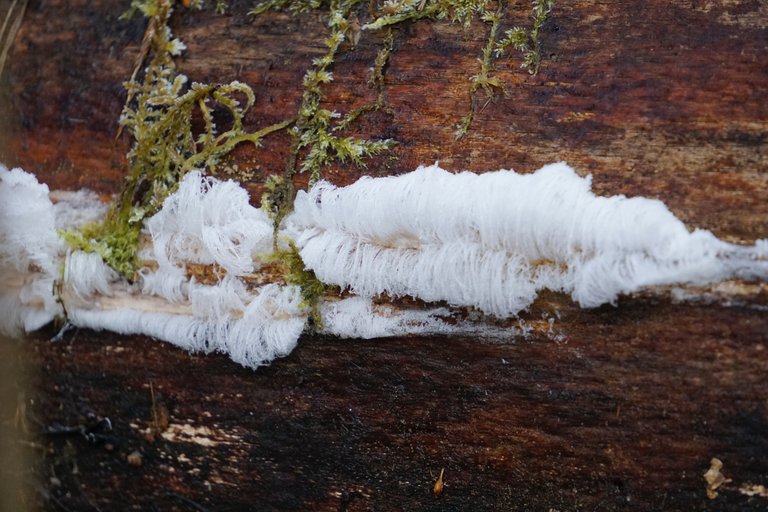 To get back to Frost flowers, this phenomenon usually grows between 10-30 cm in length and is very sensitive, for the sake of nature it should only be observed and not touched! It is very interesting that this phenomenon has not yet been fully researched, so there is still air upwards for research. The first person started exploring it over 100 years ago was the polar explorer Alfred Wegener and in 1918 it was first mentioned in writing.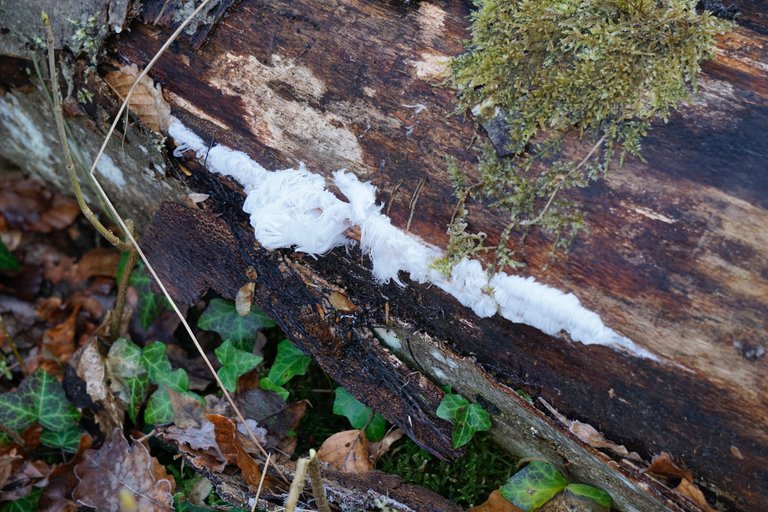 As always, I hope you find my post interesting and were able to learn something new! I took the pictures with my camera Sony Alpha 6000 and Sony SEL-55210 Telephoto Zoom Lens (55-210mm).
---
---