I haven't had an update to my Contouring in Colombia Series in a while, even though I work almost daily on this geoengineering project. The real reason that I haven't made a new video in a while is that there is not much that is very exciting to show - plus I rarely go into town recently where I am able to upload videos.
But today I would love to show you some pictures! I try to get out every morning for an hour or two to 'cut grass', often much taller than myself.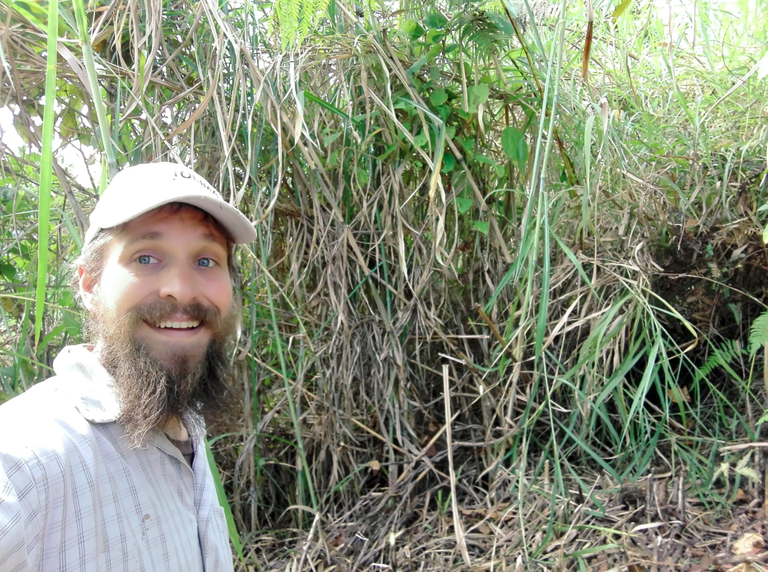 Watch my previous videos on contouring in Colombia:
As we develop this steep lot and cut back the old coffee plants, other species are emerging, and we are helping them do that! Observing which trees, palms and woody shrubs nature provides to heal the land has led us to a much deeper understanding of which species are valuable to our sustainable development process here on the farm.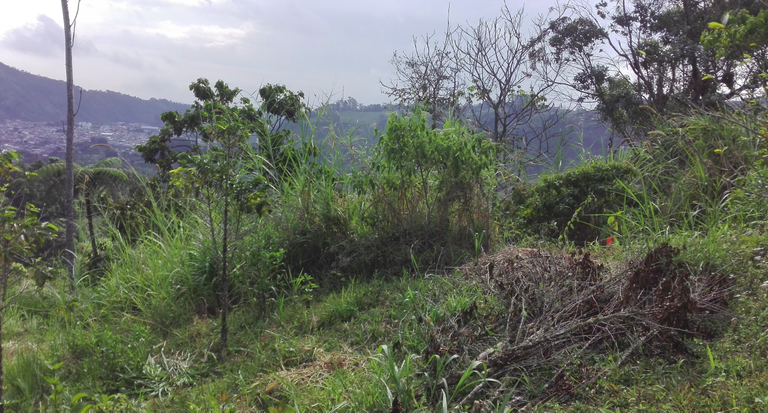 #sbi-skip I am testing my flag harvesting techniques, but not related to this post.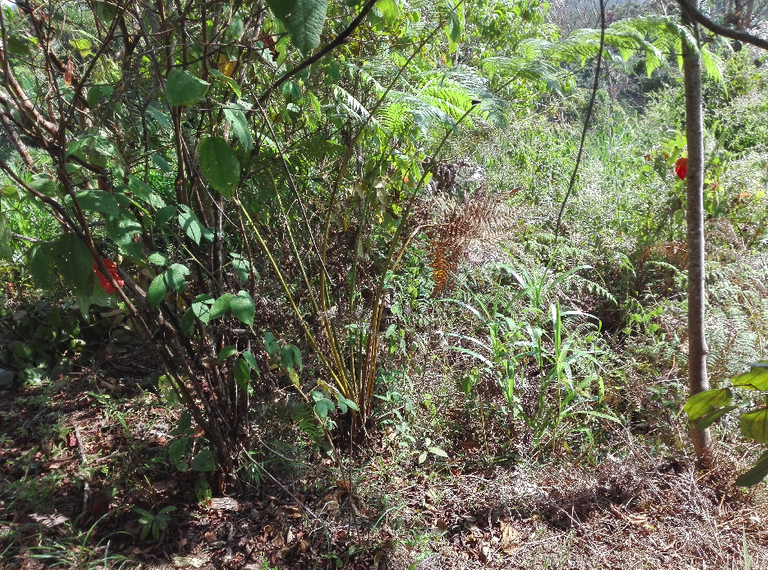 To me, shade makes the biggest difference as anything else we can do. To allow one or more layers of shade over the ground helps so much when you are in drought conditions as we are now. All of our 'weedy patches' are buzzing with bees and other local pollinators - the honey is flowing :)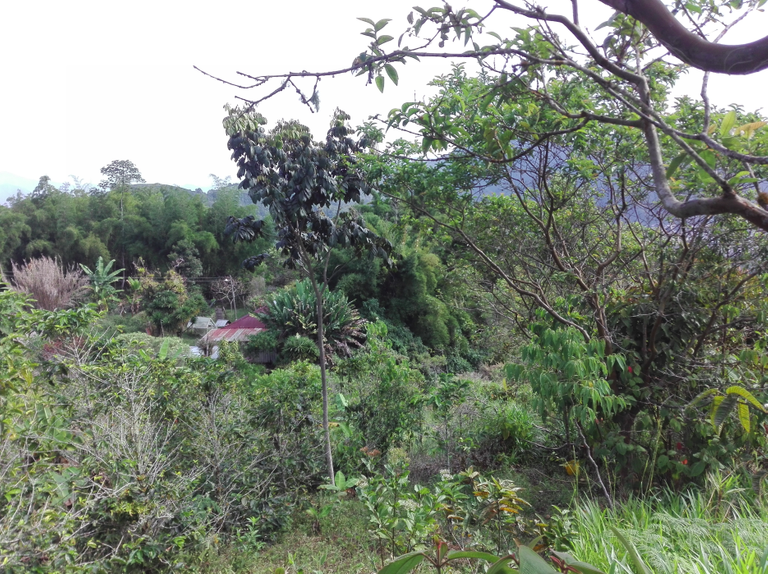 There is still much work to do to transform this once monoculture coffee plot into a polyculture of different productive, healing and useful species working together on contour. But you'll find it all on #STEEM!