After the 1911 explosion, Taal Volcano has been very silent until January 12, 2020 at 3pm, when the Batangas and Cavite Philippines was shocked by the sudden explosion of this scenic beauty. Tagatay City in the province of Cavite, where tourist and visitors came to see the beauty of nature, was shocked at the sudden explosion. Ashes and volcanic debris went up in the sky as people panic and one by one went away from the tourist location.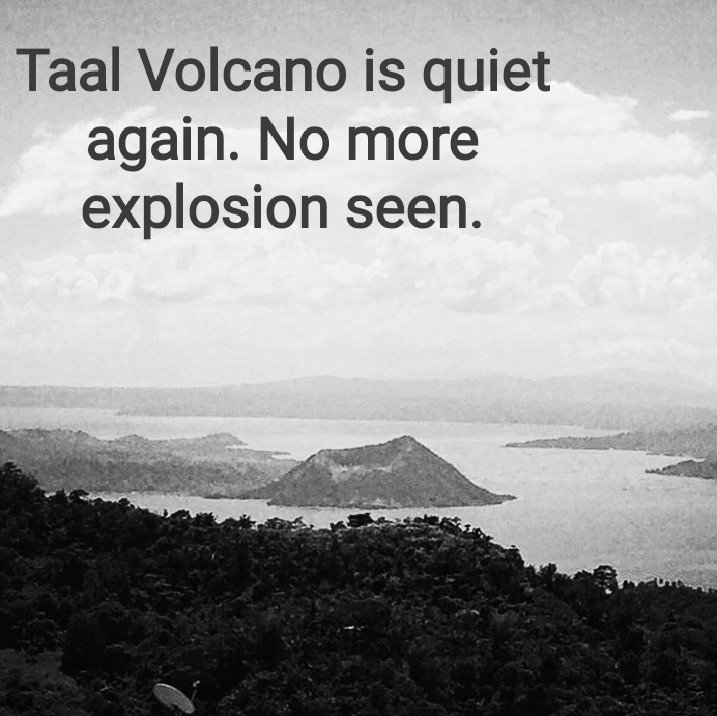 The town of Talisay, Batangas was the one badly hit by the eruption. Taal Lake was hot due to hot lava from the volcano and fishes were dying. Actually, according to studies, the whole Taal Lake was the main volcanic crater. The small volcano in the middle of the lake is just an opening or portion of it.
To some it was another catastrophic event, people within 15 km radius was evacuated to less affected areas. Volcanic Ash fall was scattered all over South Luzon and Metro Manila. Talisay was a dead town, no one was allowed to stay. They evacuated all the residence of the small town. All fish cages were ruined by it.
Looking at the positive side of it, in the deep sense, God did it before the covid19 pandemic started spreading globally. Volcanic emmissions were believed to contain sulfur. Virus such as corana virus can easily die when there are large amount of sulfur in the air. Filipinos never realize that the Taal eruption may be a saving grace, because it delayed the entry of covid19 in the Philippines. May it be the sulfur in the air or the hesitation of Chinese nationals to enter the Philippines due to the eruption was indeed a blessings for Filipinos.
Sometimes things happen with a cause, only our Creator can understand. We have to thank Him every day for saving us and keeping us safe. Thanks be to God.

img src: Oppo A3s
PhotoVlogger


---
Subscribe To My Channels