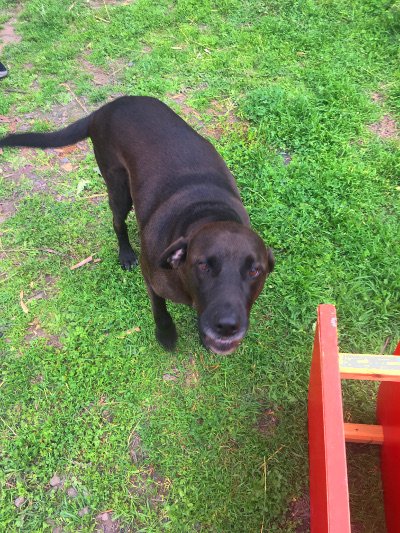 It's been just over two weeks since Bear was seen by the animal communicator and since he started his new treatment regime. I had already been giving him the following supplements, Magnesium, Glucosamine, Msm and Selenium. After finding out that he was suffering with Lyme disease, I done some research and discovered that Lyme breaks down the collagen in the body in order to survive.
So that in order to treat him successfully, I needed to support the collagen in his body, reduce the inflammation and boost his immune system. This is why I chose the above supplements. But even with those supplements he was still not really improving. He had not gotten worst, but he also did not see to have been progressing. That was when I made the decision to contact the animal communicator, which I spoke about in more detail in my last post.
Since then he has been on a strict diet, no processed food, only meat (which as a vegan has been really difficult for me). I stopped eating meat in my teens, so finding myself in a situation where I had to buy meat and cook it , has been quite traumatic for me to be honest. I have been apologizing to the poor chickens and also thanking them in equal measure for helping Bear to heal.
At the end of the day Dogs are carnivores and they need meat in order to be healthy. Challenging, does not even touch on how it has been for me, but I had to do it. Diet plays such an important part in anyone's well being. I know that I do not need to consume it to be healthy, but I am in no position to deny it to another creature who does. So yes, lots of silent moments to acknowledge the life that was taken in order to heal bear. I could not have done it, if I had not taken the time to do this.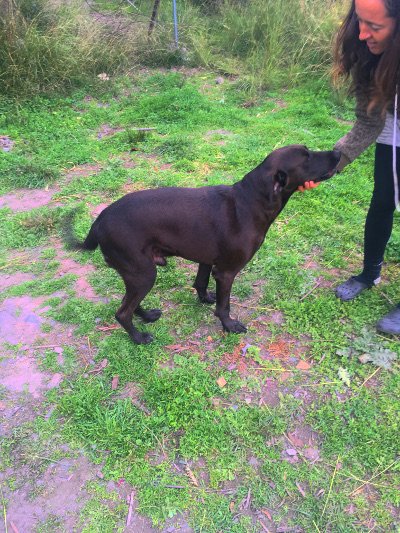 So it has been 2 weeks now, which in reality is not a long time when it comes to healing oneself naturally. I have focused on building his immunity back up after the antibiotics that the vets prescribed, nearly killed him. He has been on homoeopathy treatment for his liver and for the lymes 3 times daily, the remedies are added to water as it enhances them. He has also be having CBD oil, 5 drops 3 times a day and turmeric in coconut oil 3 times a day.
I quickly got into a rhythm when it came to his treatment and soon he looked to go outdoors and sit in the sun. I had been helping him down the steps from my truck, but after a week he was able to manage them by himself.
He continued to show a weakness in his back legs and he would get tired really quickly. Each day he would stay close to the truck and I would make sure that he emptied his bowels before I brought him in. The cold really affects his mobility so I made sure to bring him in around 5 each evening.
But today he really turned a corner. He went outside as usual this morning, to sit in the sun.Later in the day, I called to him as I walked by to encourage him to empty his bladder and was surprised that instead of stopping in his usual spot he continued to follow me. He walked up to the next terrace where my friend lives in her truck with her two children. He then walked up the side of her truck and began to eat some of the grass there. All the time he was wagging his tail.
This is the furthest he has walked in the last few weeks. I can't describe how happy this makes me to see his mobility improve so much.His eyes are brighter and his spark is finally starting to return. He still has a ay to go, but he has made such huge progress in the last 2 weeks. The photos in this post were taken today, which really speak for themselves.