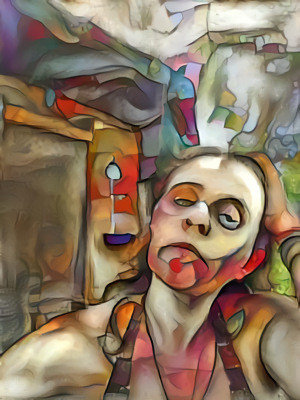 Awareness is always the first step. We have to truly know ourselves first, if we really expect to change.
We learn from a very young age how to interact with others, depending on your upbringing that can be a positive or negative experience. It is to our parents we look t first, to show us the way in which we should behave. We watch them and they lay down the foundations on which we will build all future relationships. What a huge responsibility being a parent is, how I wish more people were aware of this.
Of course it is not realistic to expect parents to never argue, to always put on a happy face for their kids. It can be very destructive to keep the truth from them, as this prevents them from the opportunity to really grasp a situation and deal with it.
Arguing is a natural part of life, it is not possible to agree on everything and it would be quite a boring world if we did. What is important, is what comes after those arguments. How resolution is obtained. That has always been my opinion anyhow. So trying to cushion our children will do more harm than good.
Life is volatile, changes happen unexpectedly, we need to be ready for that.
After 40 odd years of marriage, my parents have had very little, if any resolution in their relationship, things would always escalate and escalate until someone became exhausted and retreated. This was the foundations on which I build my relationships upon, where very aggressive arguments were a natural part of a relationship and where resolution did not exist.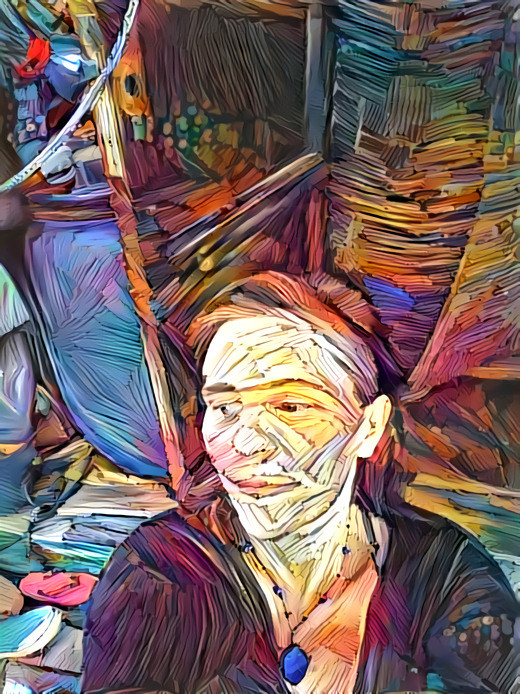 It took me a long long time, to recognize how engrained these experiences where in me and how it affected my choice in partners. I just had no expectations of finding someone who I could work with, only who I could work against.
It seems so simple as I write this, I mean how could I not have recognized this earlier on. But this was part of my journey, a journey that has led me to where I am today.
I really thought I had broke that pattern when I met my girls father. On the surface you would have thought so, but dig deeper and it was not to be. We both came from abusive homes and when we became parents early on in our relationship I think we both really wanted a better life for our kids.
At least that is what I think, I can only speak from my point of view at the end of the day. It is not easy becoming parents early on, we never really got to know one another, as not parents. I think if we did, we would not have been together so long.
But we were meant to, because regardless of everything that happened we have 3 amazing children.
I am so aware that I came to our relationship with baggage, that I was still figuring shit out. I am also aware that I threw myself into being a mother, it was the most natural thing for me to do and I was and still am, hugely devoted to my children.
I get that in some way, I was over compensating, trying my best to make sure my girls had a mother who was loving and present, who showered them with love. something I never had. I can imagine that this brought up some things for my ex, seeing how much love I gave our girls. But it just flowed from me naturally.
I know, I am not perfect and I know that our relationship lacked a lot of things, from both of us, I get that.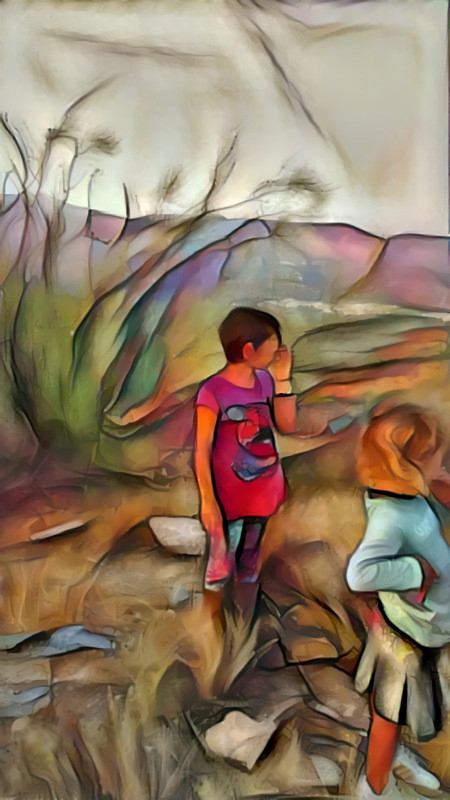 What I really struggle with now, is how we interact with one another, because I know my girls are soaking that all up. They hear everything. especially when we argue.
We owe it to them to be respectful to one another when we talk, to show some understanding and compassion when we interact with each other. Because we are now the ones, who are laying down the foundations for them.
We had, yet another horrible encounter today, I managed to hold it all together, even when he was screaming in my face. I asked him repeatedly to please calm down as the girls could hear, but this just made it worst. In the end I had to walk away, it was just too much.
Now I am emotional drained and really unsure how to move forward from here. I would like to use NVC, but our communication is so bad now. It always starts, because he puts me down when he talks to our girls and they come back and tell me. Usually I don't react, I just let it go. But today, I couldn't I guess I am just sick of how disrespectful he is.
I hope, at some point to see some light come into our interactions. But for now I really think it is best if we just don't talk to one another anymore. I really can't take it anymore to be honest.
But herein lies the problem, there is just no resolution here for my girls, for me. Just this same pattern that I am really trying to break out of.