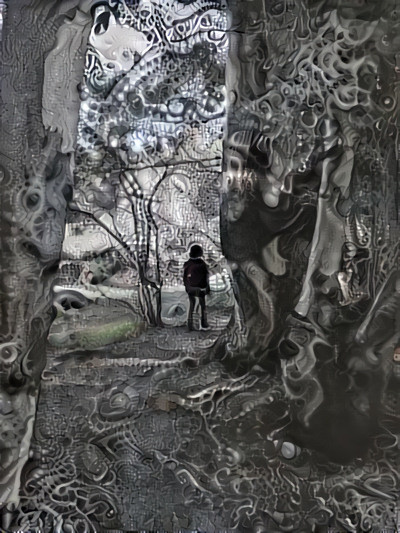 I am learning to slow down, to not put so much pressure on myself to get everything done. I do like to be active, it feels good to get through the many jobs I have each day. But there is always an underlying sense of guilt, if I take too much time out of my day to just chill. I have carried this with me since I was a child.
Over the years that feeling has resided, so much so, that it is just a niggling feeling I get now, if I lie down during the day. Everywhere I look there is so much to do, but I have learned to just breath through it. This year I promised that I would not put any pressure on myself, that I would just let myself rest when I needed to because my energy has been low for quite a while.
It is amazing how much our emotions drain us, even when we embrace them and just allow them to flow through us. On top of my own I have also been dealing with my daughters emotions too. They have been feeling a lot of rejection and it is hard, to not feel their frustration and anger when they express it.
It really upsets me, to see them go through that and know that there is little that I can do. It is not me they are feeling rejected by, and at the end of the day I can only work on my relationship with them. They have been through so much and part of me wants to wrap them up in cotton wool to protect them. But this is life and they need to experience it. But it has been pretty full on for them of late and it seems unfair at times.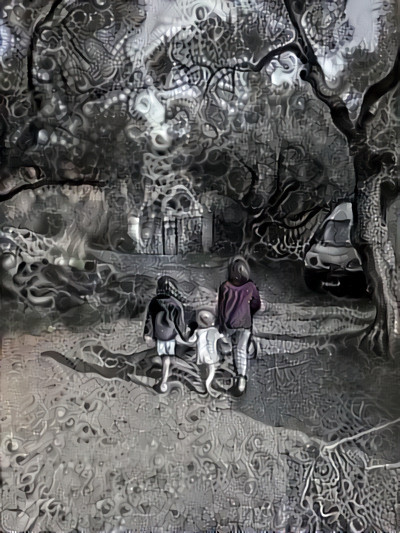 Most of the time they are fine, they are super resilient and generally get over things super fast. But they have also been carrying around their grief ,that resurfaces when ever they feel frustrated or sad. Smalls thing can trigger it for them and sometimes I can become overwhelmed because I can not give them what they so desperately want, their papa.
I am lucky that I live in a place where I can be outside most of the year, because being outdoors really helps me to ground me. If I am inside for too long I feel confined and it is the same for my girls. They tend to just run off on the land, find a tree and sit in it for a while until they are ready to talk or move on.
Taking a step back has been a big lesson for me of late, a step back so that my girls can feel what they need to feel and express what they need to express. We often have this desire to reach out to others when they are in pain, to hold them close and tell them that everything will be okay. And even though are intentions are good, we are in fact suppressing their emotions, when we should be encouraging the to let it all out.
Letting them scream and cry, knowing that it is their pain and anger that is being expressed when they yell at me and tell me they do not want me around. I can see the inner turmoil and I know that they need to be able to release it.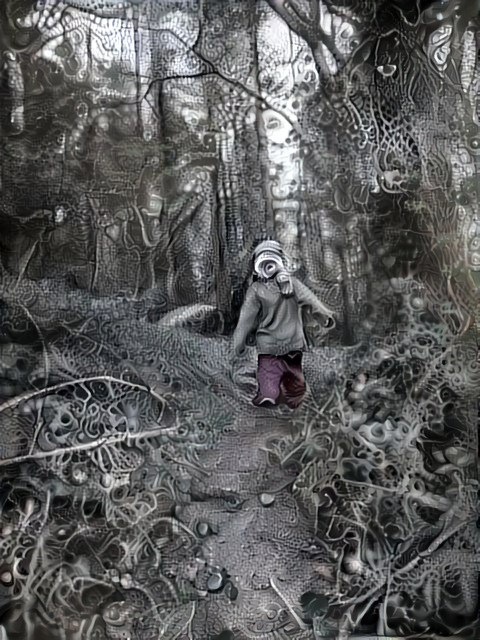 We live in a world where we are told to behave a certain way, to suppress our feelings. Yet it is so damaging to our over all well being to do so. To hold in how we are feeling, to leave words unsaid, to block ourselves off from our emotions. To create dams within that stop our flow. Most of our creativity comes from our pain and our suffering and if we block ourselves off from that, they we lose out on our ability to connect with our inner creative self.
I want my girls to never fear their emotions and in doing so never lose their creative flow. That flow connects us to our inner power .
I didn't have that opportunity when I was a child, I suppressed my pain, my anger and my joy. I know the damage it can do and the sheer relieve that is felt, when at last you can just be!