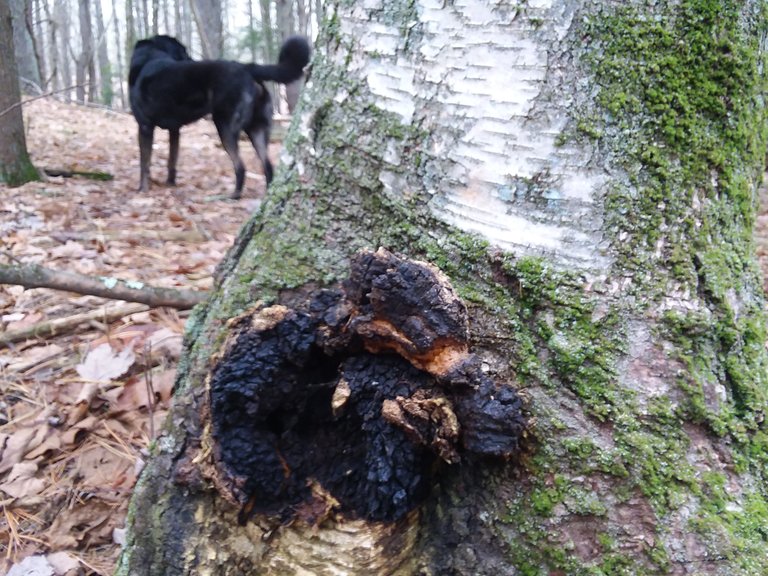 My first chaga... maybe it's a small one but it is the first one I've come accross since I have become aware of this medicinal mushroom.
Natural medicine yes but please read into it before thinking it is a miracle drug!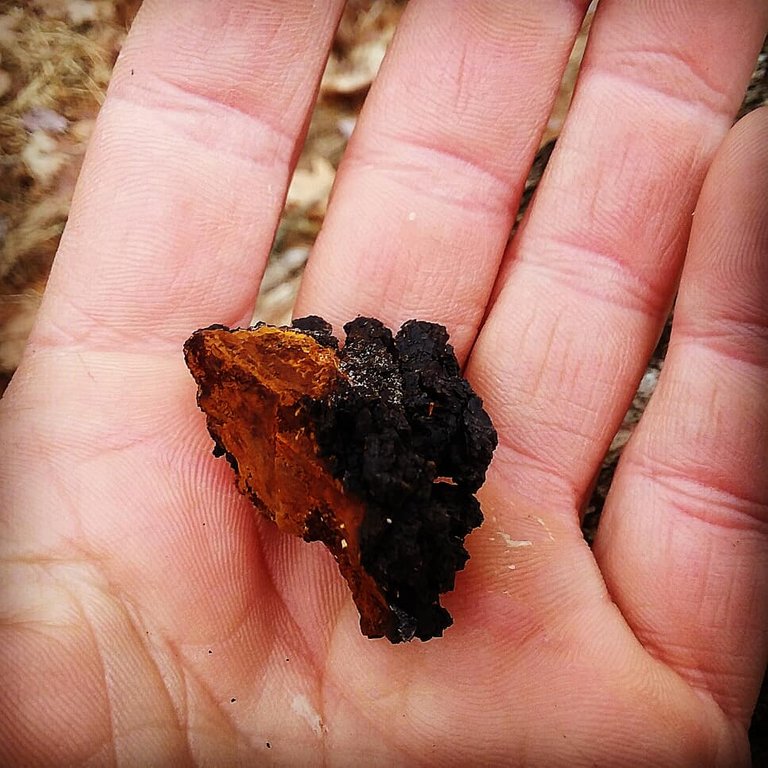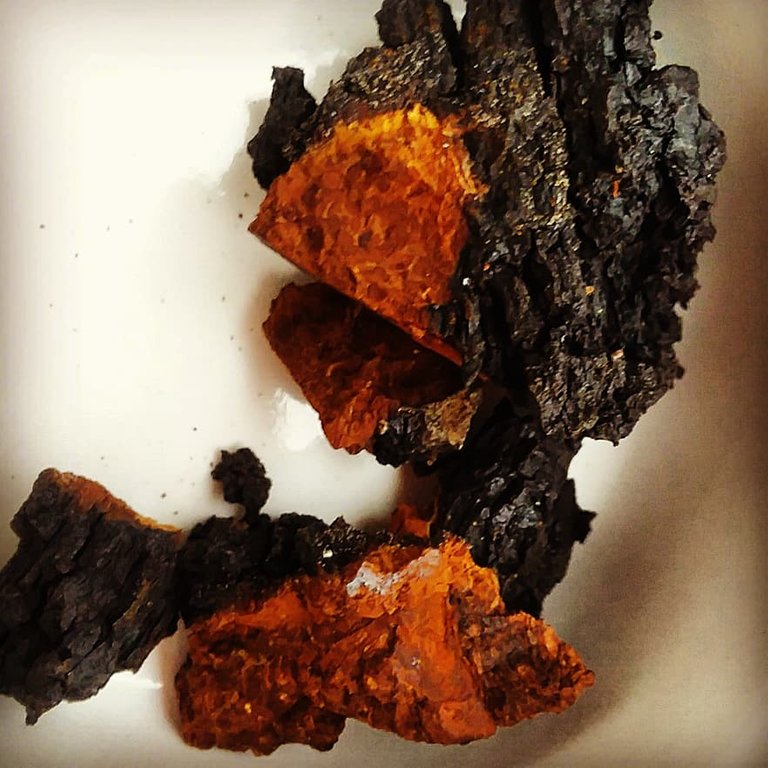 What I found out was that chaga is pretty freakin amazing but has a pretty high oxilate content.
Check out this important read:
https://fungimag.com/summer-2019-articles/Chaga_LR.pdf
There are many more such findings but the point is that a lot of wild food/medicine contains various levels of oxilates... the trick is typically to consume those foods in conjunction with something that is high in calcium, so that the bond (calium-oxilates, one form of kidney stones) happens in your intestin instead of the kidneys.
We don't really know how to eat anymore, we've kind of lost the 200,000 plus years of ancestral lessons since we started to become an industrialized society.
Sad, but there's hope and the re-wilders seem to be on it!!
---
Yes, this is a re-posts from our instagram account which can be found under the tag @Dreamland_xp. This is an account dedicated entirely to the building of our Neo-trbal Vilage, in the north east united states. If you happen to feel interested in joining the build and creating a life connected to the natural world, please contact me here.
AS ALWAYS... THANK YOU FOR LOOKING, YOUR SUPPORT IS GREATLY APPRECIATED

QUOTE OF THE MONTH: @stortebeker
You need to experience real food in order to understand the meaning of "empty calories".
(If you want your quote featured here, lookout for the next contest!)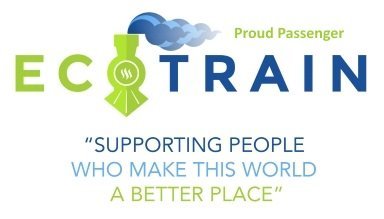 If you want to know what really is inside this Coconut, take a look at my Humans Of Steemit.
And don't forget… Dreams Come True!