I do love writing about herbs. I often find that these posts become an investigation into a natural medicine, rather than me just arriving here and pretending I knew this stuff all along. It's also a good excuse to invite in a plant into your life and reflect upon it's use. Sometimes I'll muse all week on a plant, learning what I can and then posting about it. Today, it's about sage - ordinary, grey leaved, feminine, culinary and medicinal sage. My sage plant was calling me because it was sitting there sadly in a neglected part of the garden and asking for a transplant, which I dutifully did, trimming off the excess leaves and giving it a liberal dose of seaweed fertilizer so it might survive and blossom in Spring.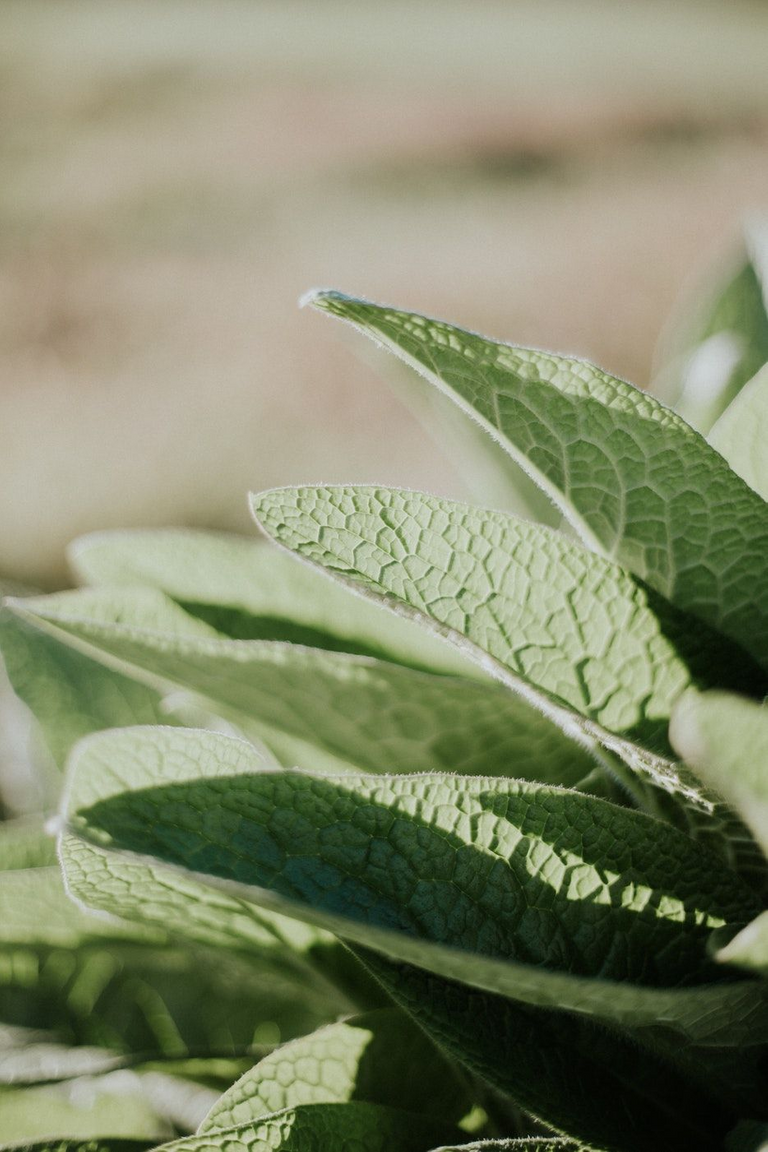 Please excuse the lack of original photos - a dark and rainy afternoon in Victoria does not a good photo make!
I love the syncronicity of sage calling me. Sage itself is named for wisdom, but also it's botanical name 'salvia' means salvation or healthy. Every civilisation and culture has had a use for sage, lauding it in their medical texts and folklore - from Icelandic books written thousands of years ago, to Chinese Medicine, England's Culpepper or the sage burning of Native American traditions. We've always burnt sage in the house and in our live in vehicles because we knew it had merit - it wasn't just a hippie thing to do, but could clear up to 94 percent of airborne bacteria, thus disinfecting the air.
Sage is probably one of the herbal remedies I've known forever. From a kid, at the first sign of a sore throat, Mum'd make a strong sage tea and we'd gargle it. Between that and turmeric and honey, our sore throats never lasted for long. However, it's some of it's other benefits that made me immediately curl up with a sage tea and the fire on this afternoon, just as the rain set in and I'd finished transplanting her. I smiled as I read what sage was good for, because it's often the way - as @artemislives noted with kaffir lime leaves this week, plants often call out to you just when you need them. Me? Sleepless nights. Worrying I'm perimenopausal (I'm not even going there - @crosheille wrote a great post about it last week), anxiety. Exactly what sage is meant to help with!
Some research backed benefits of sage are below. The hyperlinks link to research - there is a lot more than I have time to cover today.
Menopause, including hotflushes and night sweats1
May contain psycho-active components which enhance it's use in ritual2
Beneficial for the treatment of anxiety3
Could help with insomnia 4
Relieve in pain, fights oxidative stress, may have anti-cancer properties
Controls inflammation, helps with memory and thus may have use in alzheimers
There's a few things I want to do with sage today. One, crispy fried sage is delicious on risotto. I like my risotto plain, with a good garden salad made of all the greens I can find. That'll be tonight's dinner sorted.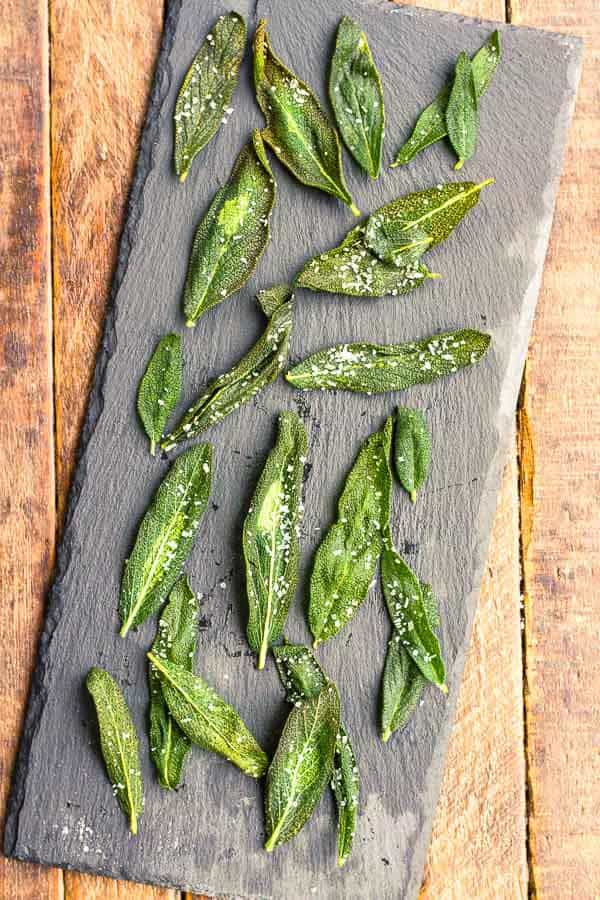 Fry sage leaves in oil and sprinkle with salt. A delicious topping for pasta and risotto
The other thing I'll be making today is a sage and lemon cleaning vinegar. Being late winter in Victoria, there's an utter abundance of lemons around. To make a cleaning vinegar, all I need to do is heat up that crappy white vinegar I have under the sink, add it to a jar stuffed with lemon rind and sage, leave it for about a week and voila - a great cleaner for benchtops as it cuts through grease and is antibacterial. An alternate way to do this is a third water, a third vinegar, a splash of vodka, lemon or orange essential oils, and a few sprigs of sage. Clearly, playing with sage medicine is a good way to spend a rainy afternoon!
The other purpose for my sage is a medicine. I am loving my shelf of tinctures and potions and think if a zombie apocalypse arrives, I'll have what I need to treat at least a few ailments!
Whilst I've been largely making vodka tinctures, I'm not 100 percent convinced all those droppers of alchohol are good for me. I do like putting a hops tincture in a tea as I presume most of the alcohol will be burned off. With sage, however, I think the best idea is to make a vinegar tincture. This makes sense of course as it can double up as a salad dressing or, for those of you that like to eat meat, a tablespoon of vinegar inside the cavity of a roast chicken can make the meat more tender and tasty. A sage vinegar would be amazing for this. Sage also goes well with lemon - a few dropperfuls of sage vinegar in a glass of cold iced water with lemon would make a delightful summer drink, don't you think?
Of course, a vodka tincture last longer and is likely more potent, but I think a sage vinegar would be perfect for a sore throat gargle, especially that we're not out of winter yet. Apple cider vinegar is also good for sore throats because of it's antibacterial properties, so between that and sage, that's good ju ju indeed.
How do you use sage?
Do you have any remedies or recipes that involve this common garden herb?
With Love,



Join The Best Natural Health Community on Hive


PeakD - The Best Way to Experience The Hive Blockchain


MINDFUL LIFE is a Natural Medicine project which supports meditators on HIVE
Discord II Community




Creating Abundance for on Hive