It's been a while since I've posted, just busy with the garden. Things are getting pretty full in here, I recently moved this next flower cycle over to the flower tent and am getting ready to flip the light cycle. I think I did a better job of filling space here. I'm running some bagseeds again, which will be the last time I do that for a while. I'm pretty excited about quite a few of these strains in here, specifically the OG Kush, the Cataract Kush, the Gorilla Breath, the Scott's OG and the Mag Landrace (should she prove female).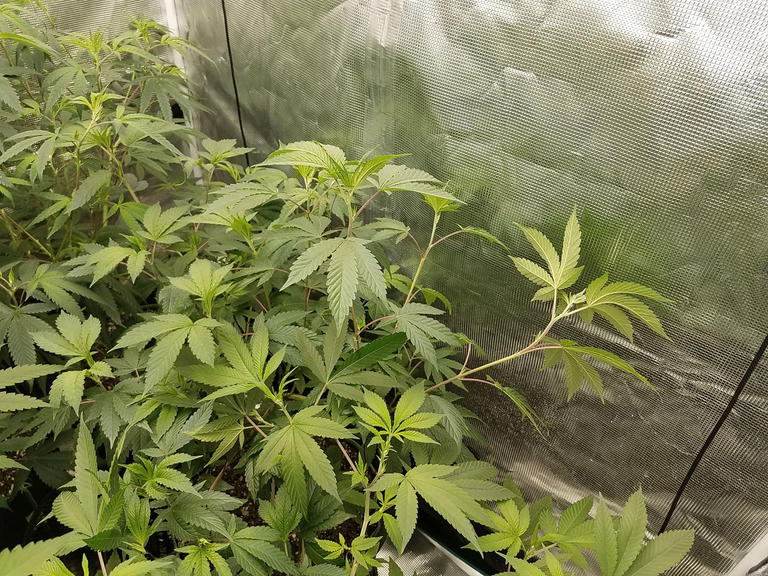 I've got some flimsy reachy branches up top on some of my plants as you can see in this and the following photo. I'm thinking they will harden up before they get big buds built up on them. I've got a lot of areas where I've got branches over lapping each other that I need to figure out what I'm going to do about. I've got a few open spaces that I'm having a difficult time filling without creating other open spaces.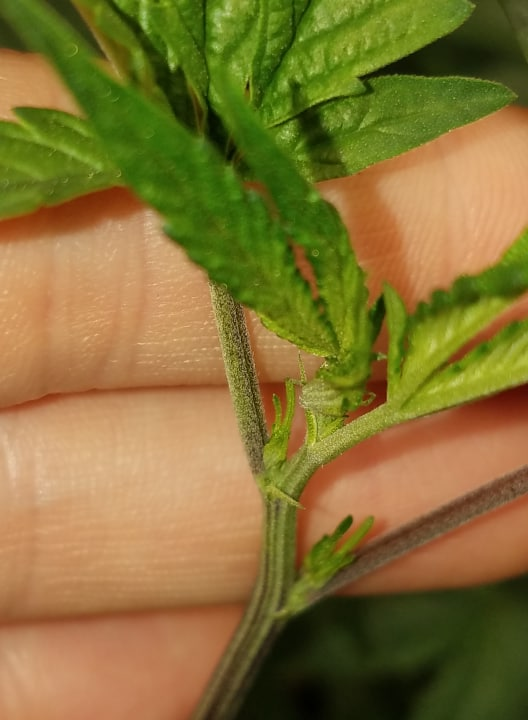 This is the Mag Landrace, it's over 3 months old and not showing me any signs of pre-sex. It's by far the biggest plant in the tent and would really suck to lose it if it ends up male. I'm hopeful it's a fem, I've heard this strain has a tendency to herm, so I'm hoping it's a pure selfie. I'll try and update you all more frequently, til next time.