Some pictures in late flower, day 59. @hotsauceislethal talked a lot of shit and said my grow wouldn't go well. Smells ridiculously good to me. Not sure I could be much happier with the way this grow is going at this stage. Lets see what we've got.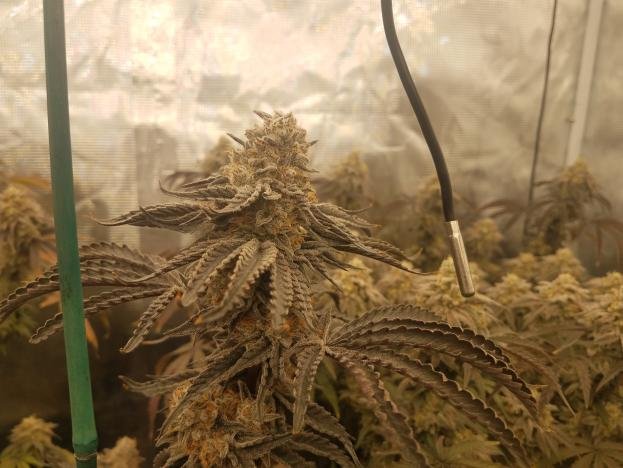 These first two are the Fire OG. It's nugs are looking the biggest and fattest. It never experienced light stress like the other plants.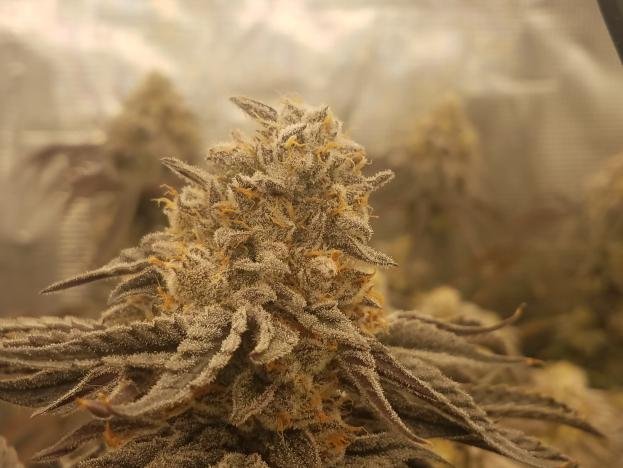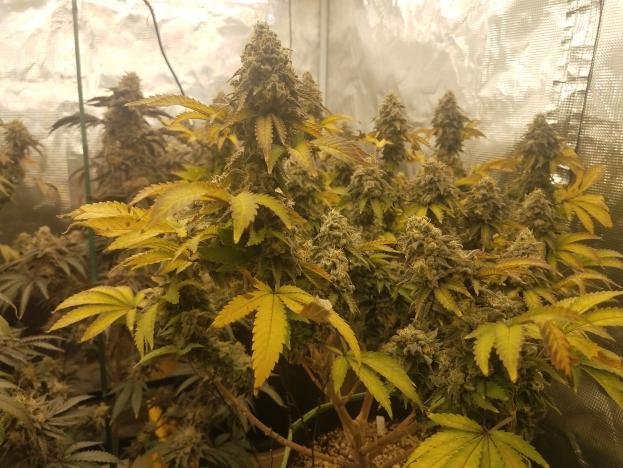 These two are the Larry OG, my favorite in the tent. Beautiful color and bud structure and the smell is just unreal. Lemons, lemons, lemons. Lemon Larry is showing why it's got that nickname.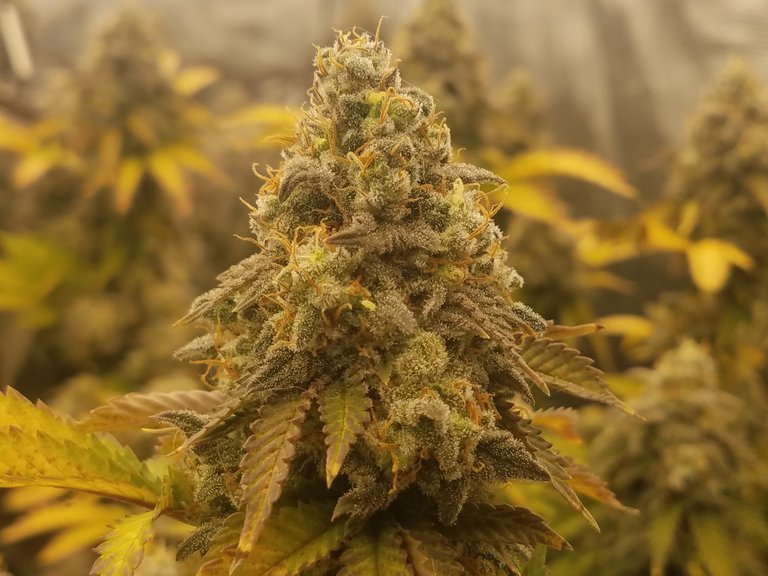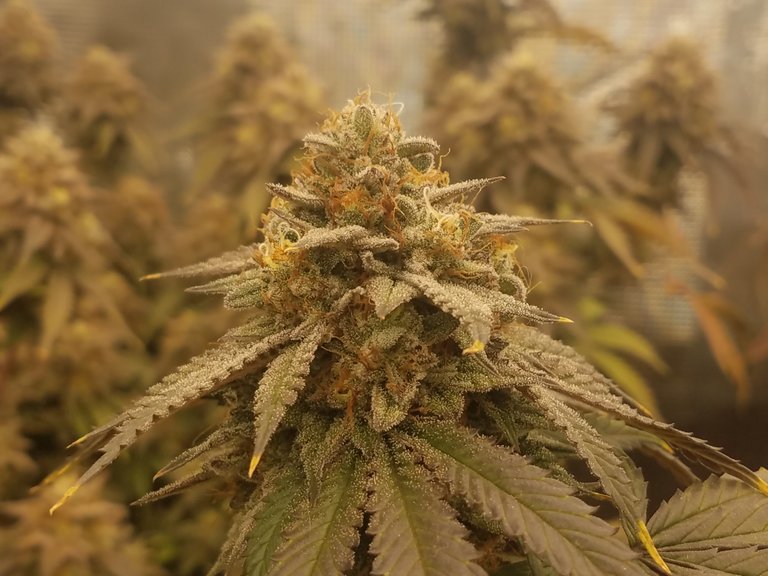 Above is Jet Fuel Gelato. I'm liking the structure it's starting to form up. The smell is a perfect blend of G6 and Gelato.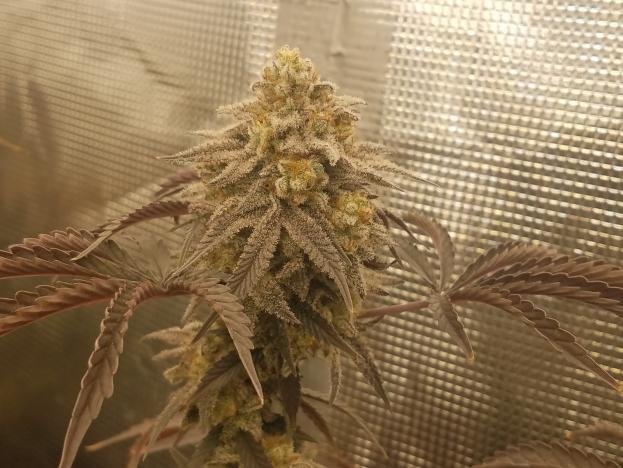 These two are both MAC and Cheese, but sisters plants, separate phenotypes. They look very different in their color expression. They have similar smells, but one is more funky sweet while the other is more sweet / floral.