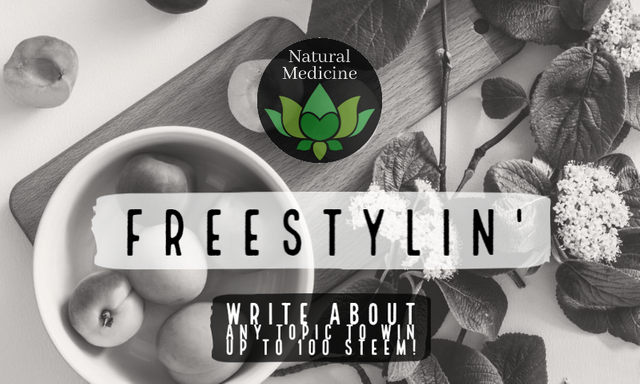 Phew!! It's kinda tough to write a lengthy post, right? Despite my own best efforts, real life encroached and even I didn't get around to writing a post! Hopefully I'll get one done next week - I have a few planned, and two half started!! It's a nice challenge, because you can write whatever you like!! We're only 5 days in, but I thought I'd share some lotus love early, especially as I might be away for the next few days...
This week's entries so far....
First of all - if I missed you, please DM me your post on Discord. I've had a very busy week, dear ones, which means I can easily miss things despite my best efforts!
@josebb wrote this post about essential oils. It's really detailed and well referenced!! We are loving @joseeb's posts so far and her energy in the community. We're awarding @joseeb 5 STEEM for this entry as it fits the criteria well.
@chillednbaked wrote two great #naturalmedicine posts this week. I really loved their recipe for shaving balm! In this post they write about a berry cough syrup. Have you ever made a syrup for coughs and colds? I certainly will adapt this one but use my elderberries! Whilst this post was a little short, it was still an excellent post, and we're awarding it with 3 Steem.
The next post isn't an official qualifier as @alchemage is a member of the core team, but it's still a brilliant post - it's well sourced and designed, and would definitely be worth hitting the Trending Pages!!! Do check it out - it will really help you know what kind of stuff we're after for this challenge! Read it here. He writes:
Mental illnesses can be extremely devastating to one's wellbeing, leaving one with a feeling of persistent perilousness. Mental illness dominates a large portion of the US adult population, with even more going unaccounted because of the nature of mental illness and social stigmas which further exacerbate the issue of discussion. Mental health care and adults receiving assistance has been on the rise with 15% of American adults receiving care in 2018 (SAMHSA 4). However, current treatments present significant limitations which need to be addressed. Typical pharmaceuticals for mental health take extended periods before their effects begin to be seen as clinically significant. There exists a large body of individuals who are resistant to treatment with pharmaceutical medications and other modern interventions. Psychedelic medicines are immediate in their actions for clinical significance, and have been used to treat illness and disease in unconventional ways which show great potential for treating mental illness. The reevaluation of the legalization of medicinal use of psychedelic therapies is absolutely imperative at this conjuncture in our society.
@trucklife-family's post here freestyles about SELF CARE. I adored the sentiments in her post, where she writes:
Everyday should be dedicated to love in my eyes, showing your appreciation to those that mean the most to you. Showing love and kindness to those who enter your life. Even just taking the time to smile when you walk pass people, saying hello and acknowledging. Letting our inner love shine out through us. That is what we should be focusing on.
Here here! Not only that, she shares a personal story AND a green smoothie recipe - a really great, detailed post that sets a high benchmark for all of us!! She is awarded with 7 Steem this week for her entry.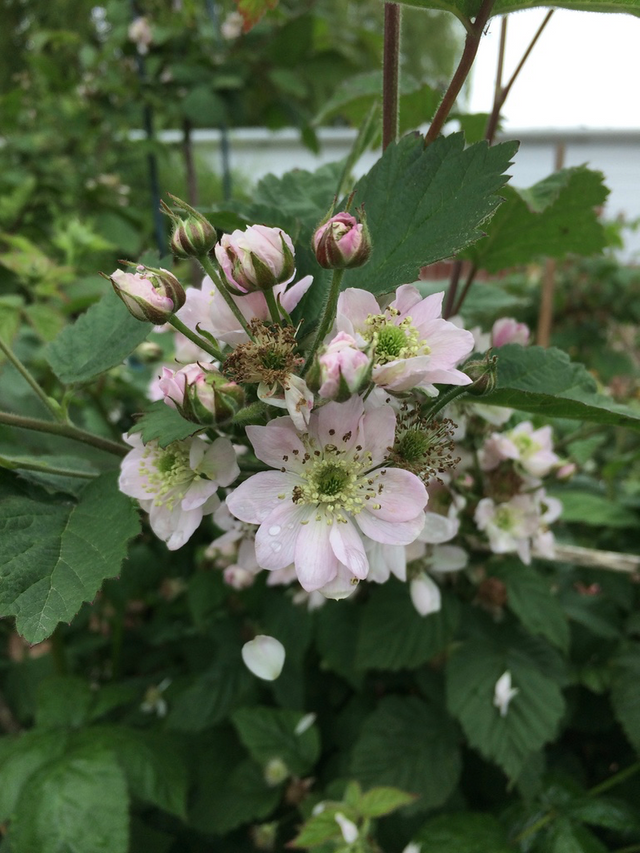 @crosheille wrote a post about high frequency here - I particularly appreciated her sources, and it was something I have never heard of before! I liked this post for it's original images, a bit of personal story, some history and some listed benefits and contraindications. **Look out for 5 Steem in your wallet, @crosheille!
Want to Enter? Read Below
We're doing something a little different this fortnight for our challenge. This time, we're leaving the topic up to YOU! Yes, that means you can write about any topic you like! Natural healing is a really broad topic, which means there are countless possibilities to investigate. Perhaps you want to dive deep into a health issue that's been bothering you, or research into the herbs used in indigneous cultures, or the potential of new research to treat disease.
The only thing we are really asking is:
Write a post of MINIMUM 800 - 1000 words
Use clearly sourced photographs, original if possible
Use headings/subheadings to clearly organise your work
Source your information/research where used
Include personal responses and anecdotes around your research topic if applicable.
For example, @minismallholding chose the topic 'adaptogens' from the list of topics we posted last week here. However, she narrowed her focus to what adaptogens she could grow. Please read her post to see the detail and quality that we are after.
Prizes - STILL 80 STEEM ON OFFER FOR THIS WEEK!
Each qualifying post will recieve UP TO 5 Steem for their efforts, up to 100 Steem. Keep an eye on the tag - once we hit 20 entries and/or the end of the fortnight, we'll stop awarding Steem. Particularly excellent posts might be paid a little extra. This week I scaled the entries a little and gave away 20 Steem - so I'm changing this to be 'up to 10 Steem' per entry. That gives a little room to reward posts that might not quite hit alll the criteria but still be decent posts, and a little extra for ones that go above and beyond.
This way, every one is a winner AND you are guaranteed a little more for your post than you would usually get!
Every eligible post will also be resteemed by @naturalmedicine and @uplotus. Each eligible post will be given 100 percent upvote. We will also share excellent posts to Twitter and other curation projects we have access to, including the possibility of particularly excellent posts being sent to trending.
A Few More Little Guidelines
Posts MUST be posted from www.naturalmedicine.io
Posts MUST use #naturalmedicine as one of the first 5 tags
You must burn 100 LOTUS to qualify for the 5 Steem prize
Write an interesting title - do NOT refer to the challenge in the title OR at the start of the post. Your post should make perfect sense for someone OUTSIDE the Steemworld. You can, however, refer to this challenge at the END of your post eg This is an entry into the current challenge by @naturalmedicine.
If we don't hit more than 10 posts, we will reward excellent entries with a little more steem. As the steemworld can be fluid and flexible, we reserve the right to change our minds about how we will distribute the Steem we have on offer. If the entries don't meet our standards, for example, or if you have written similiar content before.
We'd also love it if you used the lotus page divider to organise your work, and use the footer below by copying and pasting it onto the end of your work.




Earn Instantly For Writing Good Natural Health Content
If you would like to earn LOTUS and STEEM rewards for sharing your natural health content on www.naturalmedicine.io, you can sign up for an free FREE account by emailing welcome@naturalmedicine.io. Read more about us on our Welcome Page. We support writers sharing about herbalism, TCM, yoga, meditation, vegan and other healthy diets, as well as earth centred practices such as foraging, permaculture and biodynamics.

We need YOU! Please consider delegating STEEM to help keep this collective going. The minimum entry for membership is 20SP (free for members under 150SP), and helps give YOU upvotes, contests, meditation sessions, an awesome discord support group, and so much more!
---
If you'd like to learn more about www.naturalmedicine.io, LOTUS and other particulars, please read our WELCOME page.
---