The Abundance Challenge starts soon!! Hosted by @plantstoplanks it takes place in a private channel in our Discord and goes for 21 days. If you're reading this post sometime in the next 24 hours, it's not too late to join in.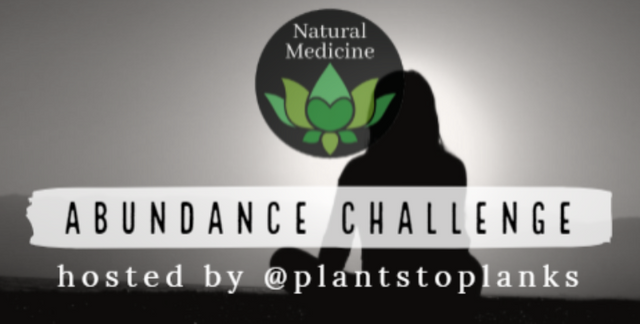 Each day you get a small task and a meditation.You are not obligated to post or even to finish - simply being in the group can help you commit, however, and when you start you might find you enjoy it more than you anticipated!
@plantstoplanks will post a challenge every day, and you need to complete it in YOUR 24 hour time frame, whereever you are in the world.
You don't need to be a member or delegator to join - this is for the good of all people in the Steemiverse. Simply jump in our Discord and say you want in, and we'll give you the abundancer role.
@lotuscoin will be burning 100 Lotus for anyone who starts the challenge, and for those that complete the 21 days will receive a LOTUS reward too! Abundance for all! You will learn alot and bring a sense of peace to your life too. A great way to start the new year!




Earn Instantly For Writing Good Natural Health Content
If you would like to earn LOTUS and STEEM rewards for sharing your natural health content on www.naturalmedicine.io, you can sign up for an free FREE account by emailing welcome@naturalmedicine.io. Read more about us on our Welcome Page. We support writers sharing about herbalism, TCM, yoga, meditation, vegan and other healthy diets, as well as earth centred practices such as foraging, permaculture and biodynamics.

We need YOU! Please consider delegating STEEM to help keep this collective going. The minimum entry for membership is 20SP (free for members under 150SP), and helps give YOU upvotes, contests, meditation sessions, an awesome discord support group, and so much more!
---
If you'd like to learn more about www.naturalmedicine.io, LOTUS and other particulars, please read our WELCOME page.
---