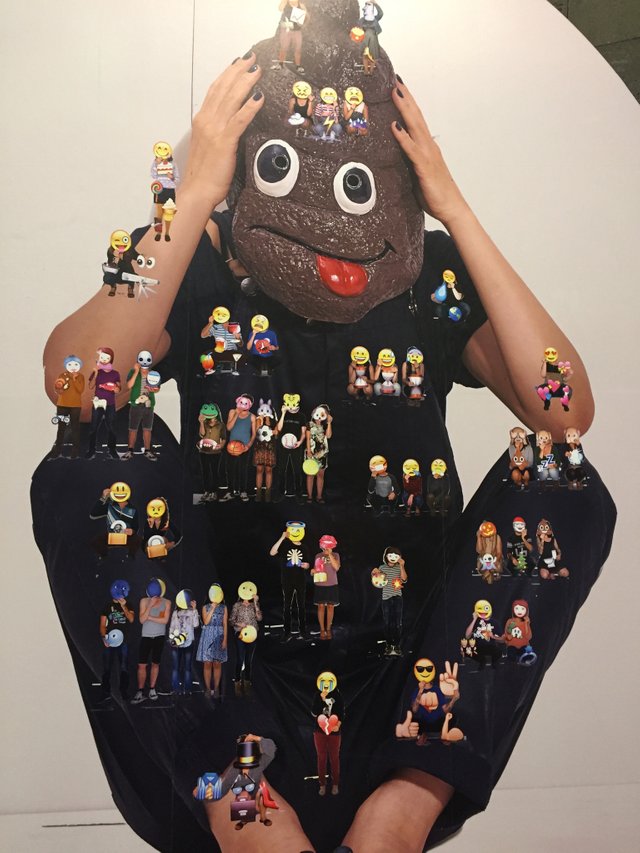 Photo taken at the NGV Triennale, February 2018
I haven't been around here for some time...
That's life, is it not?!
Life in 3D-land has been full-on, and whilst I've mostly been lurking in the background and doing whatever I can from a back-end admin perspective, I've still been mostly offline. This is a pattern for me.
The last time I was truly present and engaged was the NM/Innerblocks challenge over 2 months ago.
That process is still ongoing... LOL... but it's become entangled with a couple of other processes I'm trying to deal with, all at the same time as modern life's challenges throws in the usual things.
I did complete my 64+ week journey with the I Ching on the day of the Summer Solstice, and that is a big part of the integration-processing I'm entangled with at present. Which is why I haven't written anything about it... that, the aforementioned challenge, as well as the upcoming Lunar New Year of the Metal Rat are really taking me through an interesting journey of self-discovery and self-healing quite unlike anything I've ever experienced in my life.
It's brought me back to delving into Western Astrology and even a bit of Tarot and Western mythology, my old spiritual stomping ground... there is some very powerful transits in my chart at present, which helps explain why I'm feeling the way I am.
It makes for a creative deadspot however.
I just don't have the spoons to be crafting my posts, or designing courses, or anything like that. I'm being very mindful of what feels like limited energy to give out, so I'm being quite economical with my time and attention.
I wonder if there is a bit of a vibe for that generally.... noticing recent posts by @fenngen and @vincentnijman.
I've even had the local community radio station contacting me, reminding me that I was enrolled to their Radio Presenters Course, and to re-enroll and get it done... but it all feels like too much right now.
If I put my old TCM Doctor's hat on, what hits me is the lack of resiliency to what's going on in the outside world. I've just come off 2 days recovering from what we call a "Wind-Cold Invasion" (aka the 'flu), and I recognise the same weakness of immune system as the same weakness to dealing with bullshit in the media (war, politics, bushfires, climate crisis, etc).
I just don't have the spoons for it.
It suggests a deep depletion of my Qì, and I wonder if this is the dreaded CFS rearing its ugly head again for a spell.
Anyway, have appointments lined up with therapist for some Process-work, and will be getting some acupuncture in sometime soon too. Massage is sorely needed (literally, my back and shoulders are like concrete), maybe I just need a decent week off alone somewhere (I've been working some hectic hours, 50-60/week for a couple of months now).
I welcome any suggestions for home remedies..... They can be physical medicines, or spiritual medicines, techniques, tips, life-hacks, anything.........GO!