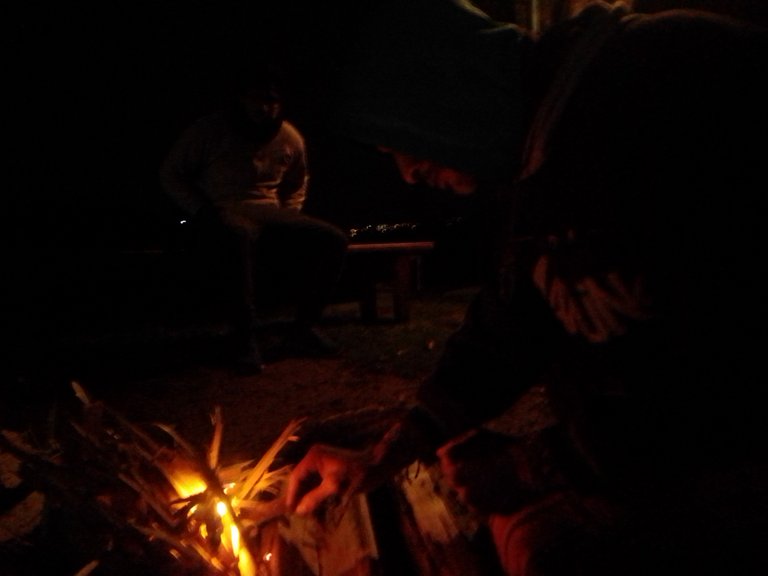 Son Las seis de la mañana, iba a ir a una montaña pero el plan se cancelo, approvechando mi ducha y que ya estoy listo tan temprano hare de mi dia el mejor que pueda hacer dando desde esta hora el 100% de mi energia.
Aprovechando la energia de Los primeros rayos del sol quiero dedicar la mañana a relatarles mi experiencia Ayer, dónde fui músico de Una ceremonia de Yopo.
It's six in the morning, I was going to a mountain but the plan was canceled, taking advantage of my shower and I'm ready so early I will make my day the best I can do giving 100% of my energy from this hour.
Taking advantage of the energy of the first rays of the sun, I want to dedicate the morning to tell you about my experience. Yesterday, where I was a musician for A Yopo ceremony.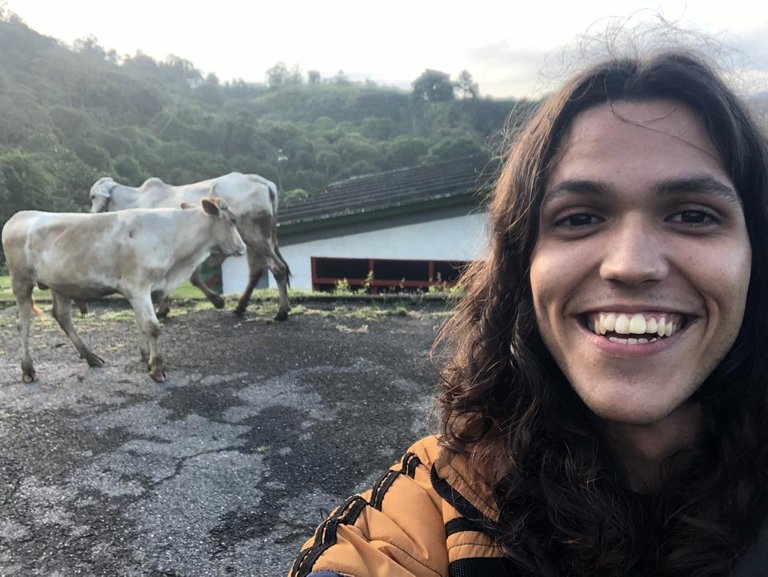 El Yopo es una medicina chamánica autóctona de Venezuela y Brasil que cumple con la función de causar una expansion de la conciencia en la persona que la utiliza, por lo que traerá beneficios a personas que pasan por situaciones de estres mental, emocional y físico, ayudando así a sanar adicciones, cerrar ciclos y a tener una Vida en armonía
Los primeros quince minutos despues de ser suministrada la medicina cuentan con una sensación de malestar que puede ser regulada e ignorada a traves de la respiración consciente y la calma, dando luego Inicio a un proceso de introspección individual dónde estaremos en contacto con nosotros mismos, para muchos esta experiencia resulta incómoda y entran en pánico Al ponerse en contacto directo con sus bloqueos y cargas del pasado, sin embargo, esta medicina dara en quienes acepten cerrar ciclos humildemente el beneficio de la liberación de antiguos paradigmas de pensamiento, dejando el Alma limpia de Todo lo que llevemos a cuestas sin que sea nuestro.
Yopo is an indigenous shamanic medicine of Venezuela and Brazil that fulfills the function of causing an expansion of consciousness in the person who uses it, so it will bring benefits to people who go through situations of mental, emotional and physical stress, helping thus to heal addictions, close cycles and have a Life in harmony
The first fifteen minutes after the medicine is supplied, it has a feeling of discomfort that can be regulated and ignored through conscious breathing and calm, then beginning an individual introspection process where we will be in contact with ourselves, to Many this experience is uncomfortable and they panic. By getting in direct contact with their blockages and burdens of the past, however, this medicine will give those who humbly accept to close the benefit of the liberation of ancient thought paradigms, leaving the Soul clean of Everything we piggyback without being ours.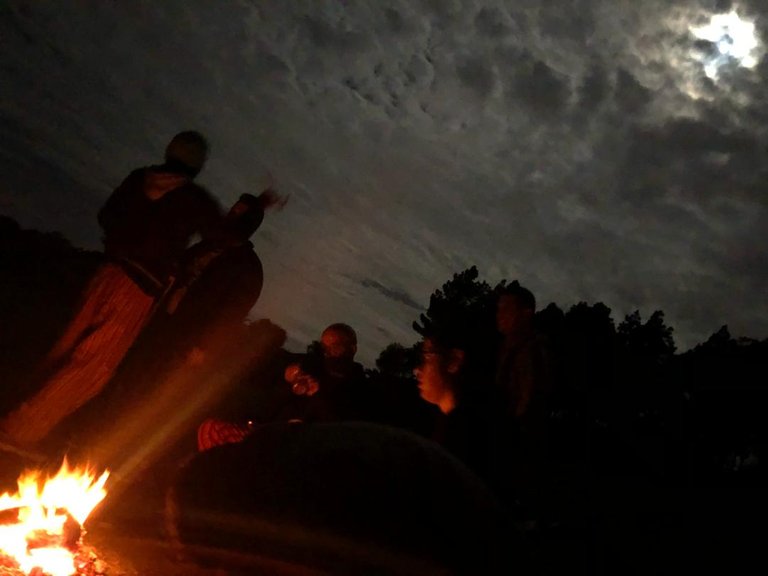 Uno de los roles más importantes de la noche es el cuidado del fuego, llevando el equilibrio de su energía, lo que representa la energía de la noche, procurando buen calor y luz en los procesos de las personas, el fuego se cuido muy bien esa noche y fue quien cuidó el fuego uno de los más comprometidos en su trabajo, pasando la noche entera en su cuidado dedicado.
One of the most important roles of the night is the care of fire, bringing the balance of its energy, which represents the energy of the night, providing good heat and light in the processes of people, the fire took very good care of that night and it was he who took care of the fire one of the most committed in his work, spending the entire night in his dedicated care.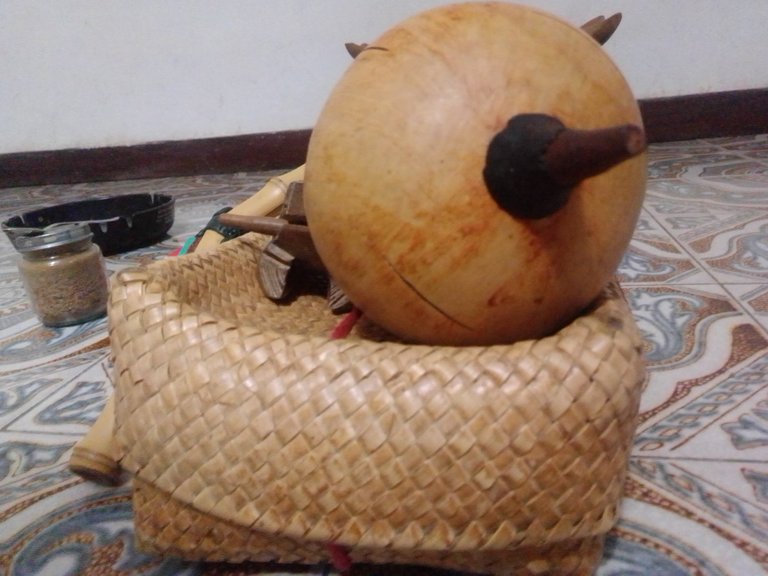 hay que ser conscientes de que esta sustancia no debe ser usada bajo conceptos recreativos y que debe ser suministrada por profesionales, en nuestro caso contamos con la presencia de Uno de Los alumnos de Rufino, chaman de la comunidad Piaroa en Venezuela.
el yopo es una medicina tradicional de Los nativos Piaroa en Venezuela, quienes hacen ceremonias con día de por medio, utilizando sus beneficios para caminar en armonía con la naturaleza quienes Hayan tenido experiencias con otras plantas de poder Como el peyote o la ayahuasca conseguirán en el yopo una experiencia de la misma naturaleza aunque sin puntos de comparación.
we must be aware that this substance should not be used under recreational concepts and that it must be supplied by professionals, in our case we have the presence of One of Rufino's students, shaman of the Piaroa community in Venezuela.
Yopo is a traditional medicine of the Piaroa natives in Venezuela, who perform ceremonies with day in between, using its benefits to walk in harmony with nature who have had experiences with other power plants such as peyote or ayahuasca will get in the I have an experience of the same nature but without comparison points.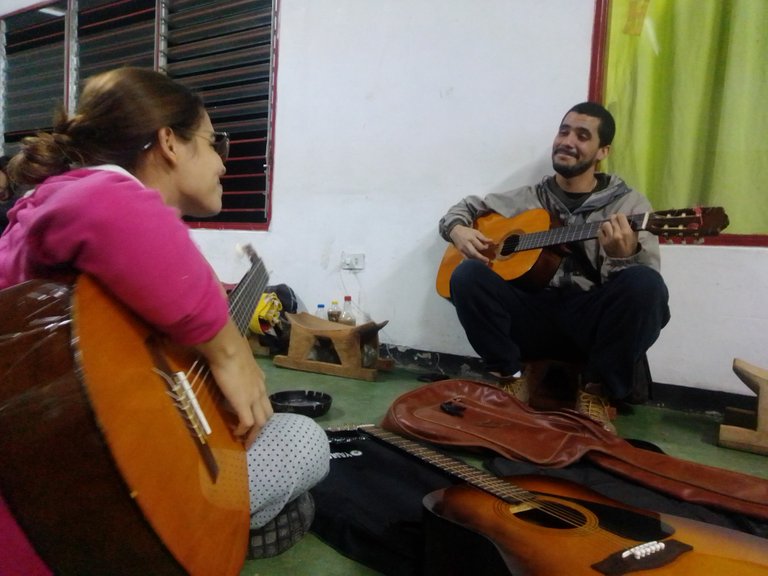 Las ceremonias de ayahuasca y yopo en Venezuela usualmente cuentan con música de medicina andina dónde se tiene la intención de honrar a la Vida y a la naturaleza, en el caso de Ayer aunque mi música no es Andina si no una mezcla de distintos generos, lo que hace a una canción sanadora es su intención y mensaje, junto con la afinación en 432hz.
la afinación en 432hz está en armonía directa con el Universo, en este Tipo de experiencias la mezcla de sonidos y medicinas chamanicas dan Como resultado el renacimiento espiritual del individuo, curioso me resulta el caso de musicos acostumbrados a 440hz quienes sienten incomodidad al escuchar inicialmente esta afinación, siento sale a relucir la frase "la costumbre es mas fuerte que el amor".
The ayahuasca and yopo ceremonies in Venezuela usually have Andean medicine music where it is intended to honor Life and nature, in the case of Yesterday although my music is not Andean but a mixture of different genres, which It makes a healing song its intention and message, along with the tuning in 432hz.
the tuning in 432hz is in direct harmony with the Universe, in this type of experiences the mixture of sounds and shamanic medicines gives As a result the spiritual reborn of the individual, curious I find the case of musicians accustomed to 440hz who feel discomfort when initially listening to this tuning, I feel the phrase "custom is stronger than love" comes out.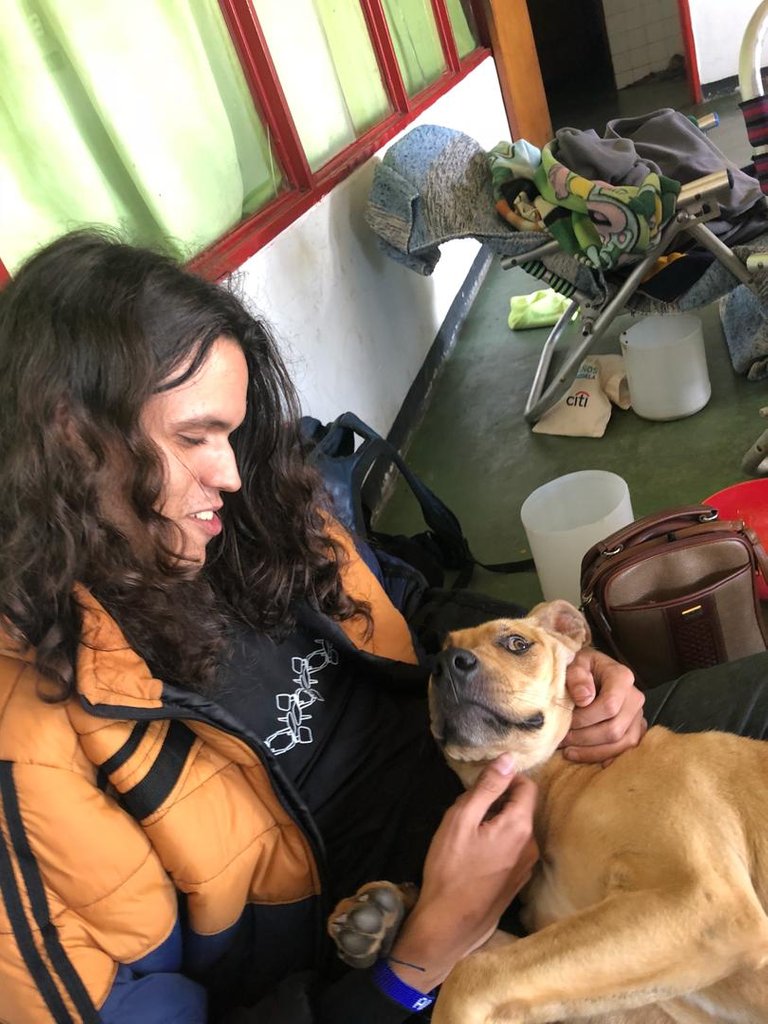 conclusión: personas de todas Las edades, cada Una con un problema distinto y todos con la intención de sanar acuden a las ceremonias de yopo en una busqueda de la curación, aunque a mitad del proceso la ceremonia se torna densa por el malestar de Los primeros minutos, Al momento del salir El sol siempre hay celebracion por la Vida.
como músico me siento honrado de poder compartir íntimamente las experiencias de las personas, quienes usualmente se abren conmigo y queda de mi parte darle palabras de amor y construcción, gracias al universo por regalarme la vida que tengo.
Conclusion: people of all ages, each one with a different problem and all with the intention of healing go to the yopo ceremonies in a search for healing, although in the middle of the process the ceremony becomes dense due to the discomfort of the first minutes, At sunrise The sun is always a celebration for Life.
As a musician I am honored to be able to share intimately the experiences of people, who usually open up with me and it is on my side to give words of love and construction, thanks to the universe for giving me the life I have.
Send me a video-response! Enviame una video reacción!
https://dev.mosaeek.com/videos/5d90ecfef27888009234ef63-u7ThvvS_cnc