It is the only bird that can fly backwards and the only one that could be suspended; its flight is perfect. The hummingbird is synonymous of balance in nature, and according to a Mayan legend, it symbolizes a presence, it is a messenger.

The anatomy of a hummingbird is privileged and its place in the ecosystem is fundamental in the cycle of flower pollination. Without animal pollination, many species of plants and animals would disappear, and thus humanity would lack food
---
Es el único pájaro que puede volar hacia atrás y el único que se suspende; su vuelo es perfecto. El colibrí es sinónimo de equilibrio en la naturaleza, y según una leyenda maya, simboliza una presencia, es un mensajero.

La anatomía de un colibrí es privilegiada y su lugar en el ecosistema es fundamental en el ciclo de polinización de las flores. Sin la polinización animal, muchas especies de plantas y animales desaparecerían, y por ende, a la humanidad le faltaría alimento.
Fuente
---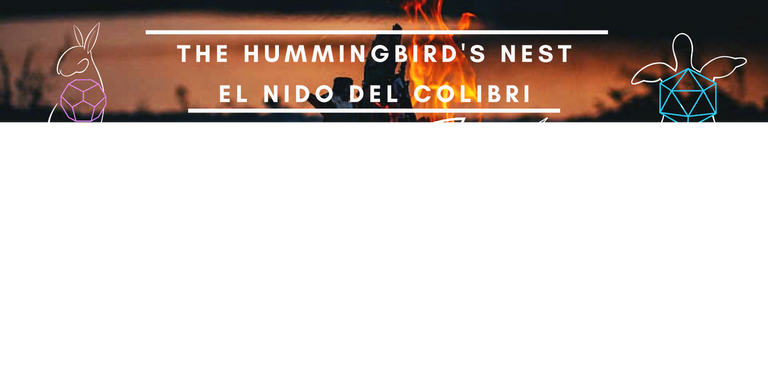 Just as the Hummingbird rests on the best-scented flowers to extract its nectar, this space aims to extract the substance of the best publications to continue the service of this colorful bird as a messenger of the Gods, making the ecosystem an abundant and diverse garden.

It is also necessary to say that I am salmon's cousin, and like me is able to go against the tide to fulfill nature
---
Así como el Colibrí se posa en las flores de mejor aroma para extraer su nectar, este espacio pretende extraer la sustancia de las mejores publicaciones para continuar el servicio de este colorido pajarillo como mensajero de los Dioses, haciendo del ecosistema un abundante y diverso jardín.
También es menester decir que soy primo del Salmón, y al igual que yo es capaz de ir contra corriente para cumplir con la naturaleza

Hola! # Hi!
Fire is the transmuting element of nature, it allows us to perceive the gifts of materials that have been passed through the light of fire, through the forge or the stove, fire has been part of our food, of our communication, fire is the best friend of bitter stories that need renewal, it is in the transmutation where the brightness of our inner gold resides.

Today to the hummingbird's nest I have brought flowers and essences that when passing through fire will vibrate aroma through the universe, being all that part of the dance of the universe
---
El fuego es el elemento transmutador de la naturaleza, nos permite percibir los dones de los materiales al haber sido pasados por la luz del fuego, por la forja o el fogón, el fuego ha sido parte de nuestro alimento, de nuestra comunicación, el fuego es el mejor amigo de las historias amargas que necesitan renovación, es en la transmutación donde reside el brillo de nuestro oro interior.
El día de hoy al nido del colibrí he traido flores y esencias que al pasar por fuego vibraran aroma por el universo, siendo todo eso parte de la danza del universo.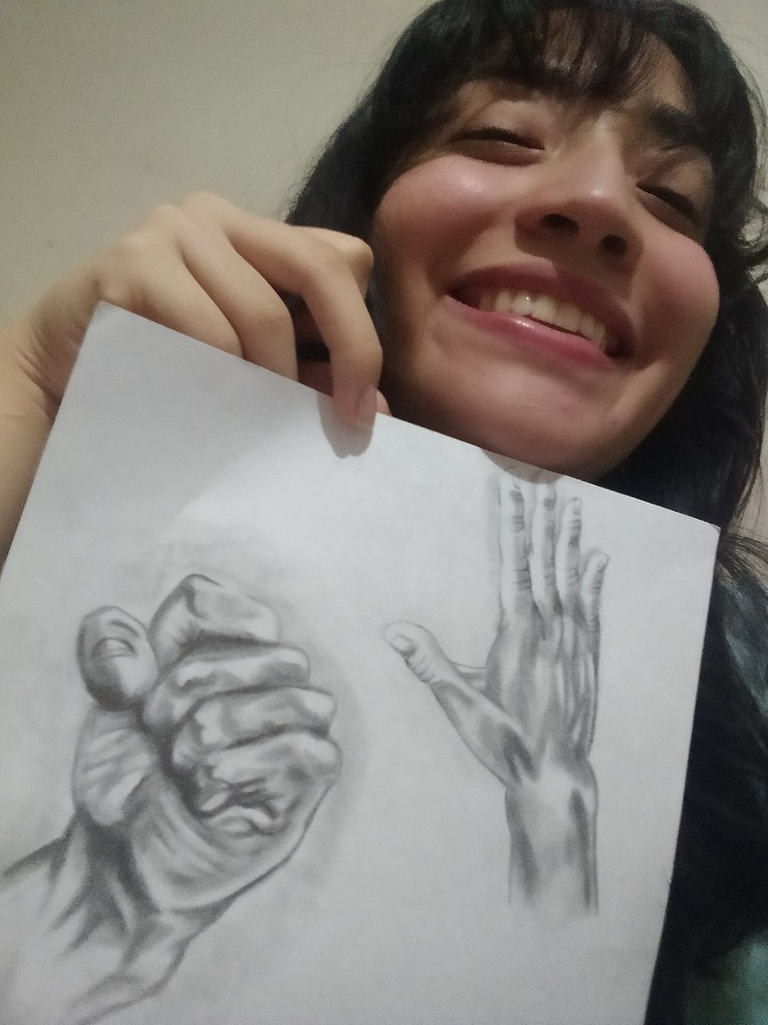 To love what we do is also to observe the pain and transform it into expression, the melodies can be printed on paper to recreate nature, during our stay on this terrestrial plane it is that observation of nature that will calibrate us, allowing us to let go of the past and commit ourselves to the present, constant movement where seeing the beautiful side of life also means, dancing in spite of the sorrows. In this publication @yoslehz shares the artistic expression resulting from his love, disappointments and distances, teaching us also that all this is part of the fertilizer that today makes it bear fruit.
---
Amar lo que hacemos es también observar el dolor y transformarlo en expresión, las melodías pueden ser impresas en papel para recrear la naturaleza, durante nuestra estadía en este plano terrenal es esa observación de la naturaleza lo que nos calibrará, permitiéndonos soltar pasado y comprometernos con el presente, constante movimiento donde ver el lado hermoso de la vida significa también, bailar a pesar de los pesares. En esta publicación @yoslehz comparte la expresión artística resultado de sus amores, decepciones y distancias, enseñandonos tambien que todo ello es parte del abono que hoy por hoy le hace dar frutos.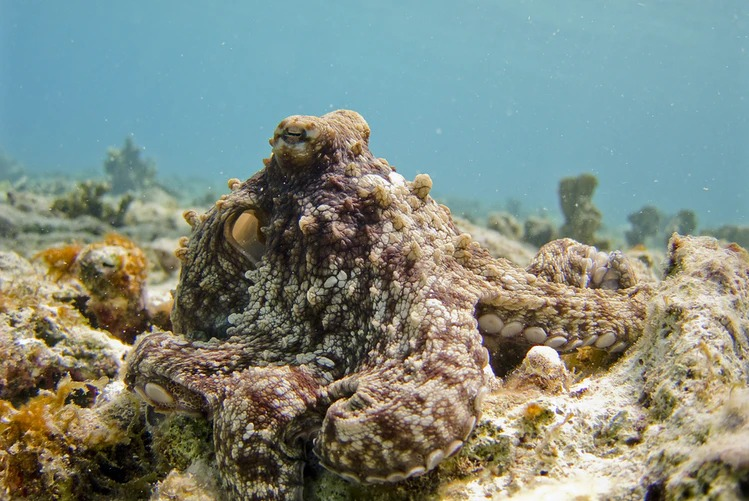 The octopus is an extremely intelligent animal, I have always found in them a profound amazement, I am impressed by their boneless body capable of such flexibility and the fact that they have a brain in each tentacle, apart from that, they have three hearts and their ability to use tools makes me believe that we are not exactly the best concept of intelligence, it even has camouflage capabilities, without a doubt nature is the one from whom we learn all art.

on this occasion @juanbg brings a taxonomic list of different species of octopus along with relevant information about these wonderful kings of the sea
---
El pulpo es un animal sumamente inteligente, siempre he encontrado en ellos un profundo asombro, me impresiona su cuerpo sin huesos capaz de tanta flexibilidad y el hecho de que tienen un cerebro en cada tentáculo, aparte, poseen tres corazones y su capacidad de utilizar herramientas me hace creer que no somos nosotros precisamente el mejor concepto de inteligencia, incluso tiene capacidades de camuflaje, sin duda la naturaleza es de quien aprendemos todo arte.
en esta ocasion @juanbg trae una lista taxonomica de distintas especies de pulpos junto con información relevante de estos maravillosos reyes del mar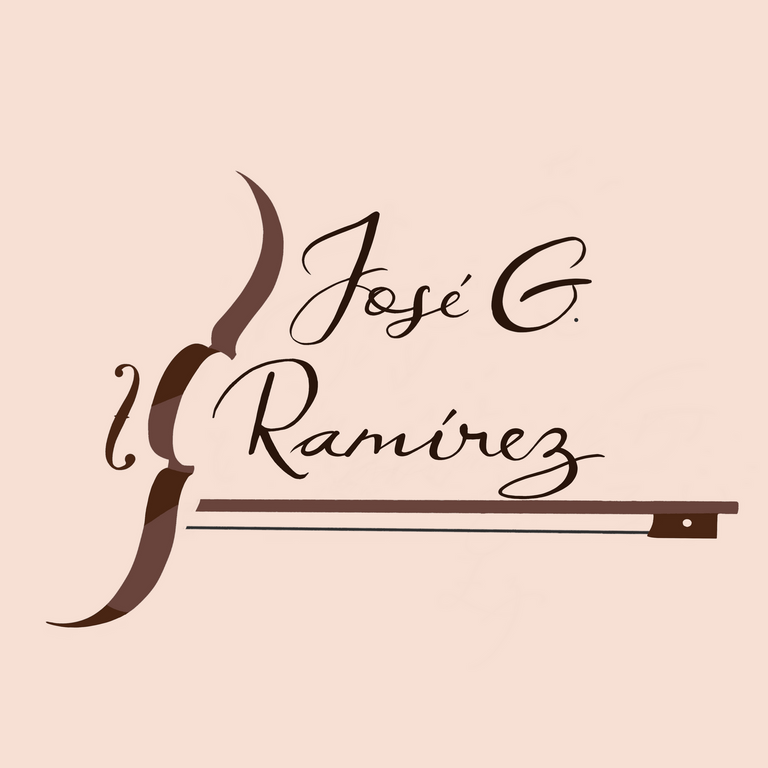 One part of the path of entrepreneurship consists of the mastery of what we are offering to the service, the other part consists of deepening the field of marketing and understanding the side of the coin that consists of production and advertising. All this is often complicated for musicians, who often due to ignorance about the means of distribution of their service do not give life to the graphic identity of their work, in this publication @gregorior tells us how to renew their personal brand, after a first attempt at advertising made him feel identified with his work and thus be able to offer their services as a teacher of violin in quarantine! excellent time to explore the field of education and music.
---
Una parte del camino del emprendimiento consiste en la maestría de aquello que estemos ofreciendo al servicio, la otra, consiste en profundizar el terreno del marketing y entender la cara de la moneda que consiste en la producción y la publicidad. Todo eso suele ser complicado para los músicos, que muchas veces por la ignorancia sobre los medios de distribución de su servicio no le dan vida a la identidad gráfica de su hacer, en esta publicación @gregorior nos cuenta como renovar su marca personal, luego de un primer intento haciendo su publicidad le hizo sentirse identificado con su trabajo y así poder ofrecer sus servicios como profesor de Violín en cuarentena! excelente momento para explorar el campo de la educación y la música.

When a feeling is known it is not sung with the mind, it is the ingenuity that has been born from the guts and the fire, honoring the pains to bring the breeze and to feel full of acquired experiences to be grateful for, since they have forged the moment that is summarized in this instant breath.

@omairita sings with her son @davidcentenor a song of minor tonality, full of authentic colors, I hope to continue hearing more content
---
Cuando se conoce un sentimiento no se canta con la mente, es el ingenio que ha nacido de las tripas y del fuego, honrando los dolores para traer la brisa y sentirse pleno de experiencias adquiridas que agradecer, pues nos han forjado el momento que se resume en este respiro instante.
@omairita canta junto a su hijo @davidcentenor una canción de tonalidad menor, llena de colores auténticos, espero seguir viendo más de ti


@luzcypher in this publication tells us about the binaural frequencies, known and practiced by different spiritual currents in the world, I invite the reading of this publication and the musicians to tune their instruments in A=432Hz because this will calibrate the energy centers in our body and that will help us to be present and in tune
---
@luzcypher en esta publicación nos habla de las frecuencias binaurales, conocidas y practicadas por distintas corrientes espirituales en el mundo, invito a la lectura de esta publicación y a los músicos a afinar sus instrumentos en A=432Hz pues esto calibrará los centros de energía en nuestro cuerpo y eso nos ayudará a estar presentes y en sintonía


All publications have received a vote from @minnowsupport and @msp-curation, additionally @omairita will receive a vote from @fundacióndiyocoi
---
Todas las publicaciones han recibido un voto por parte de @minnowsupport y @msp-curation, adicionalmente @omairita recibirá un voto de @fundacióndiyocoi

Utiliza los tags #naturalmedicine; #lotus; #palnet y #adiwathrive dentro de tus publicaciones y los bloques de curación de contenido de @adiwathrive te estarán leyendo


@imagenius

Supporting Natural Health Content on HIVE
Discord || Community