Hola amigos en horas del medio día me acerque a un lugar en donde hay una hermosa laguna artificial, la cual fue construida y empalmada con un río para que esta se integrara al ecosistema del lugar, esta dentro de un fraccionamiento dandole a este un excelente ambiente natural y un lugar agradable para sus residentes.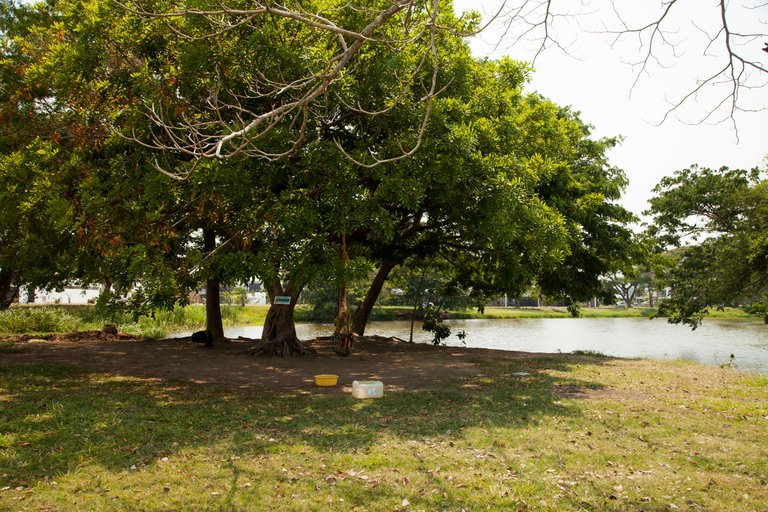 La biodiversidad que se encuentran allí es extensa pero hoy me enfoque en las iguanas, las cuales me parecen animales tan extraños y cuando veo una grande me imagino como serian en la prehistoria, dan algo de miedo, su cola es larga y son muy veloces pero pacificas
En horas del medio día cuando el sol esta mas intenso ellas salen a la orilla y se quedan allí por horas.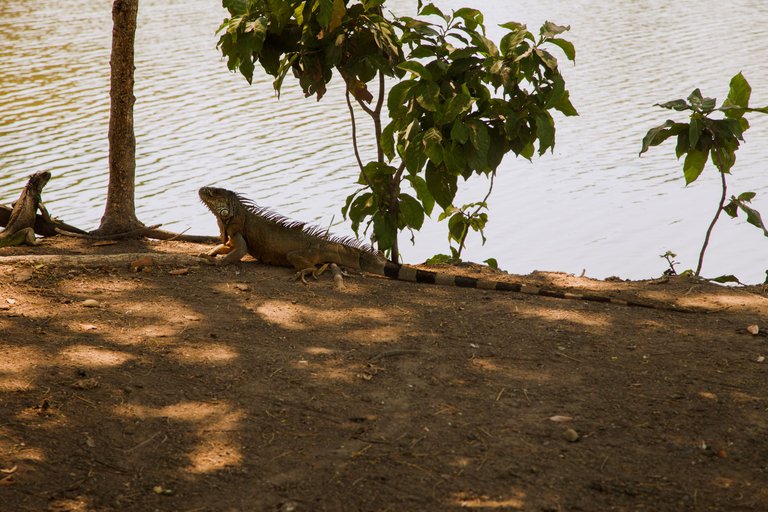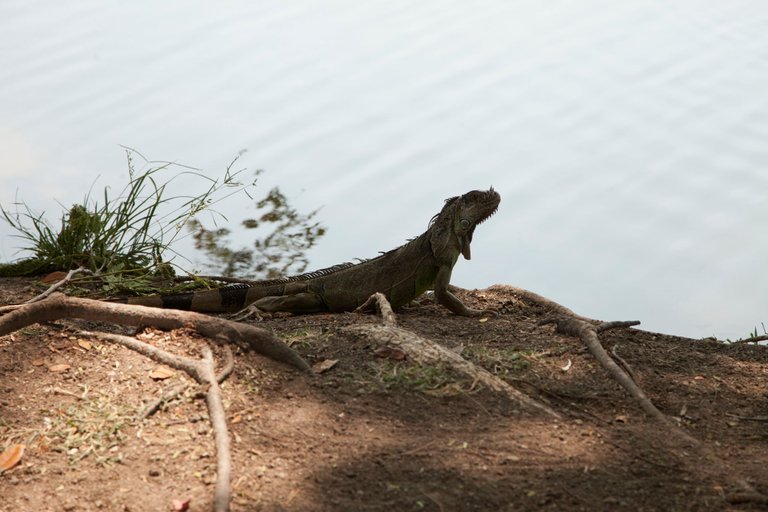 Cuando sienten que te acercas ellas suben muy de prisa a los arboles.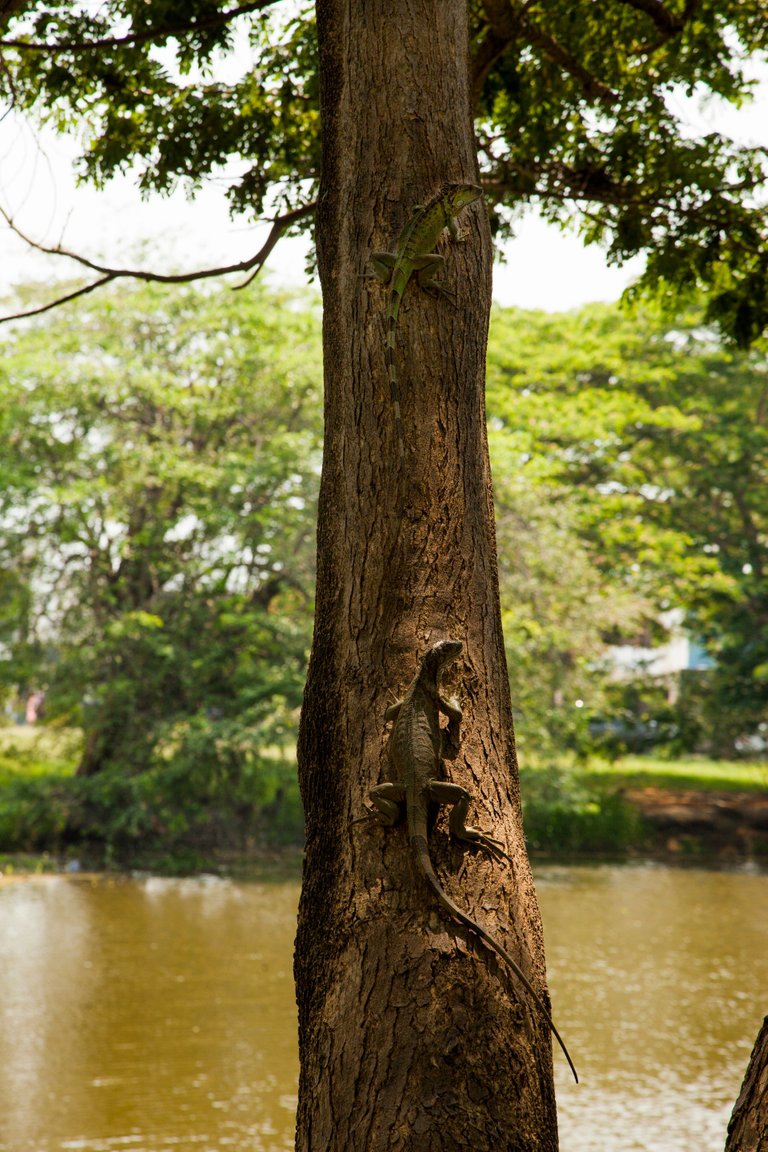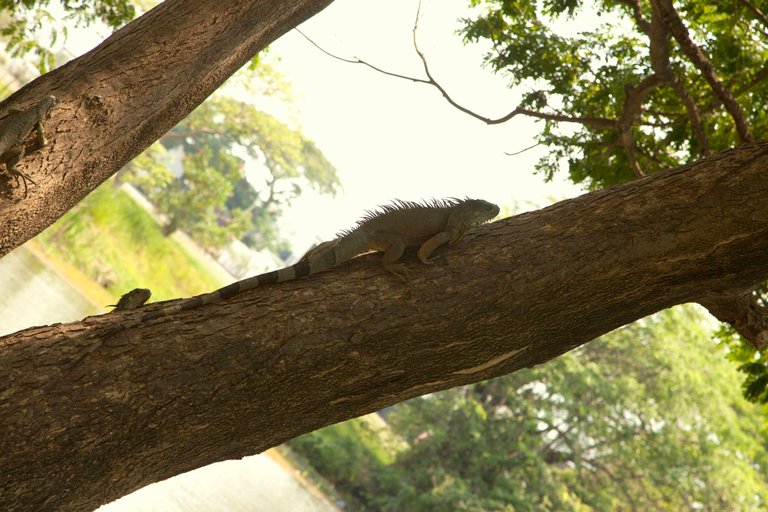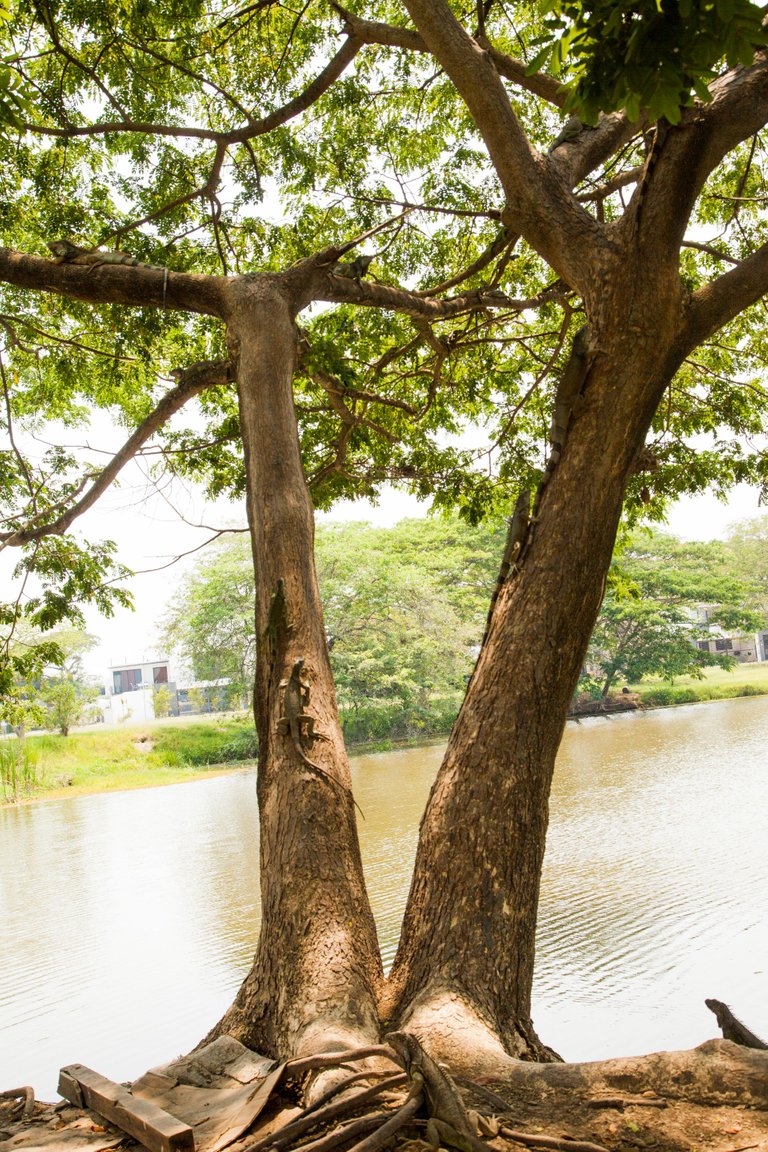 Habían muchas en un solo solo árbol extendidas entre sus ramas.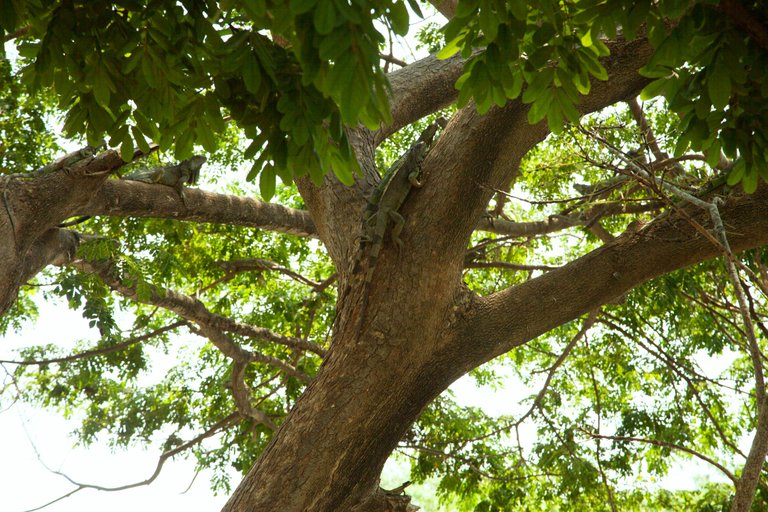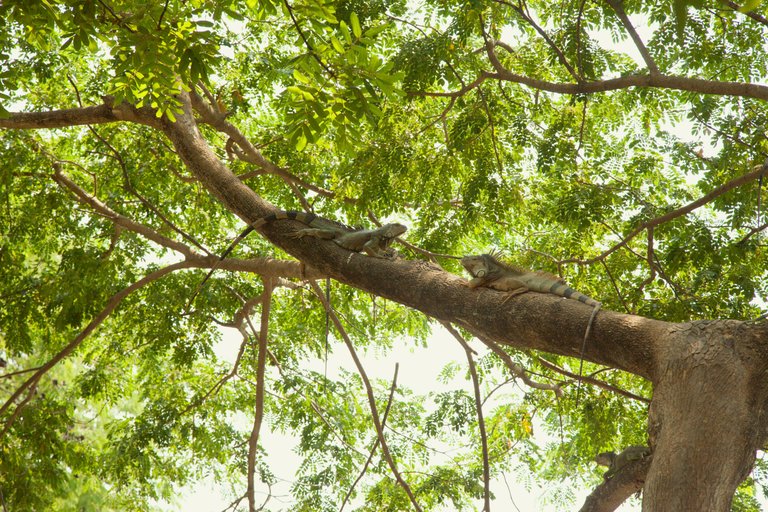 Decidí alejarme y dejarlas tranquila pues se sentían tal vez amenazadas al verme en su habita.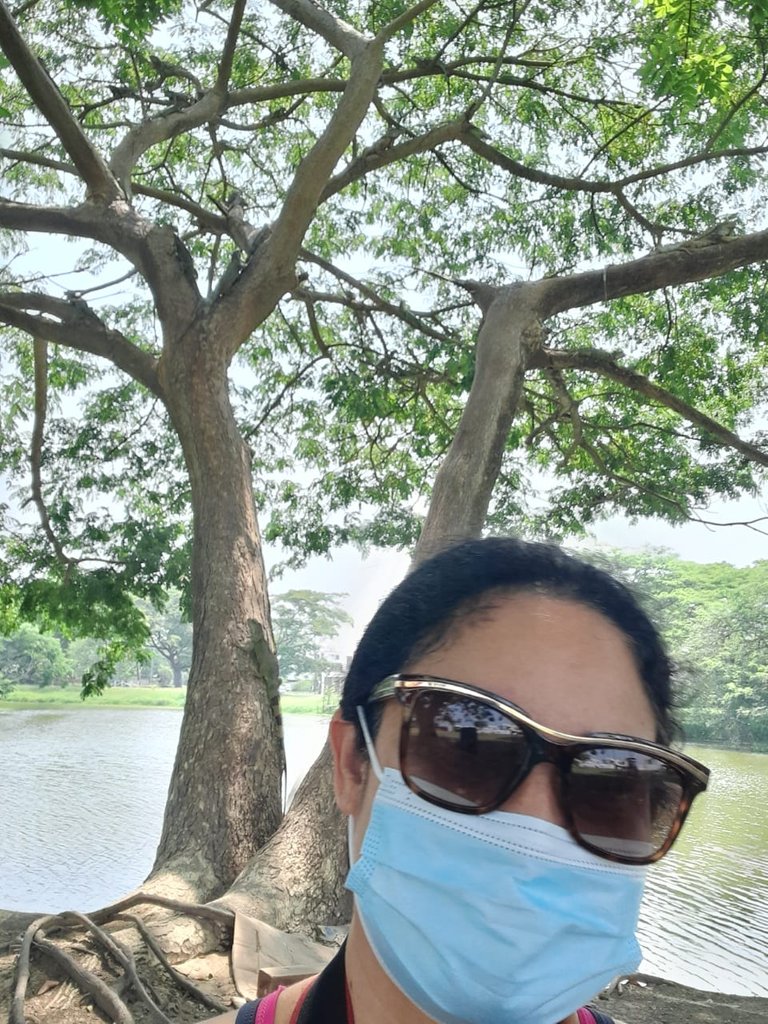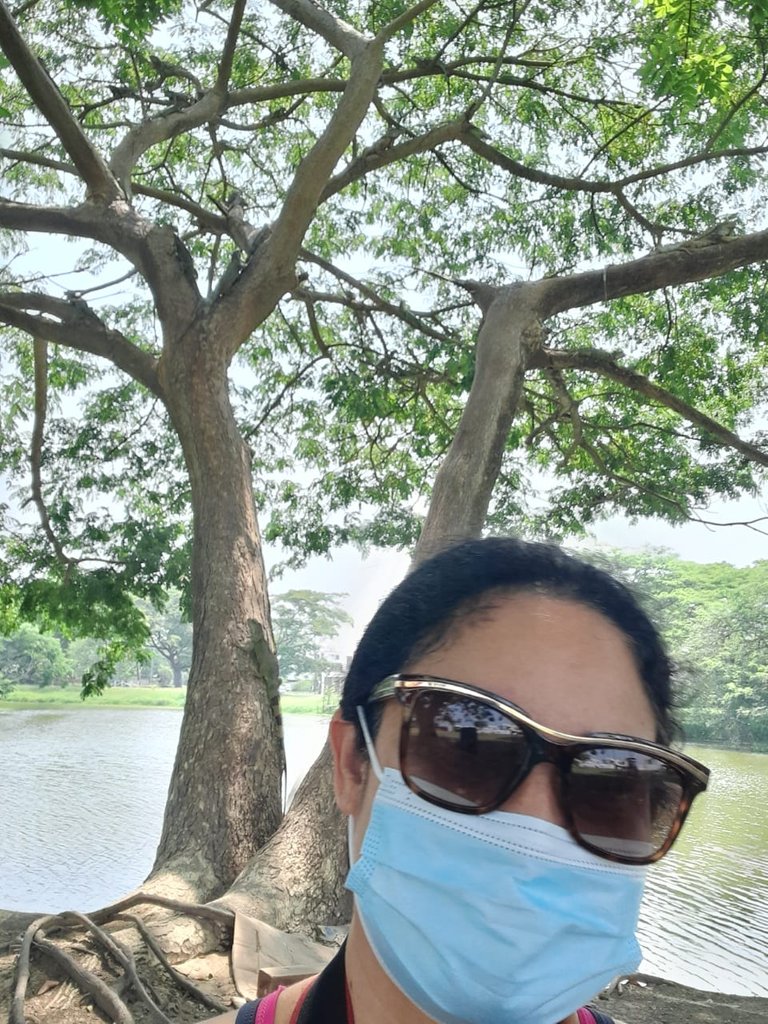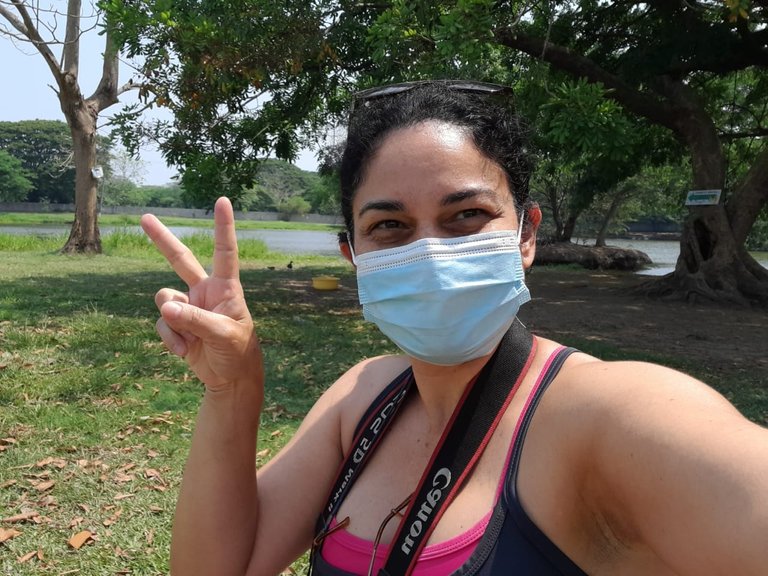 Todas las fotografías me pertenecen y fueron tomadas con smartphone A21s y cámara @canon mark 5d
Texto en Inglés traducido en DeepL Traductor.
Hello friends, at noon I went to a place where there is a beautiful artificial lagoon, which was built and connected to a river so that it would be integrated into the ecosystem of the place, it is within a subdivision giving it an excellent natural environment and a pleasant place for its residents.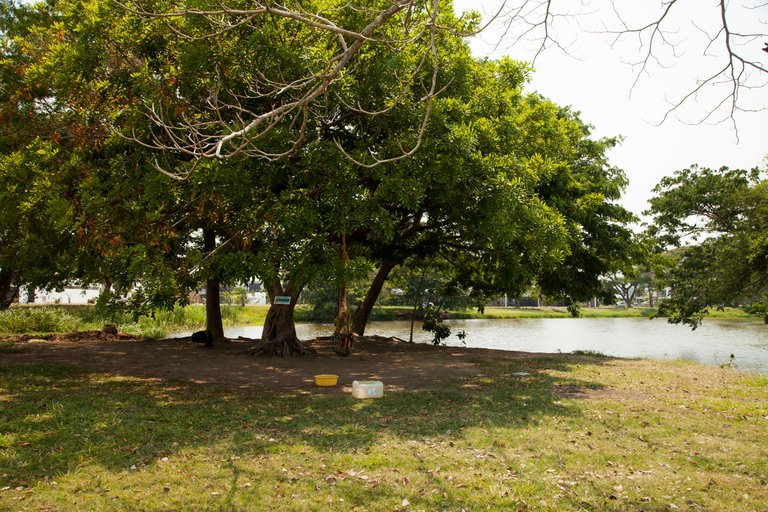 The biodiversity found there is extensive but today I focus on the iguanas, which seem so strange animals and when I see a big one I imagine how they would be in prehistoric times, they are a little scary, their tail is long and they are very fast but pacific.
In the middle of the day when the sun is strongest they come out to the shore and stay there for hours.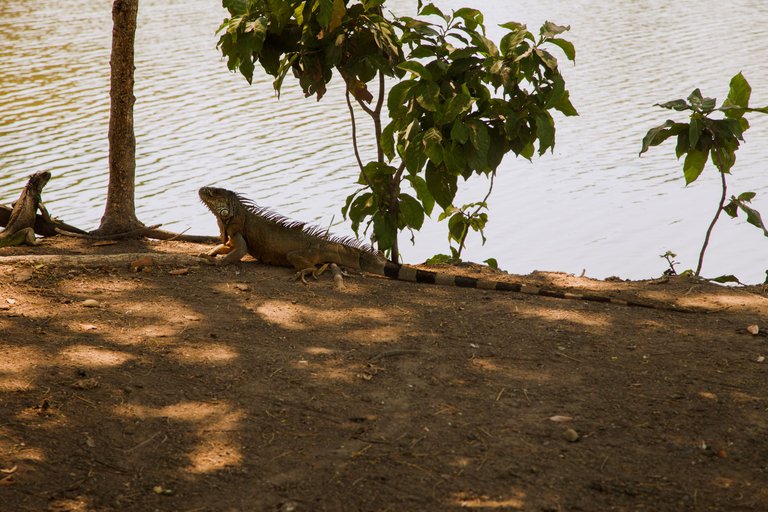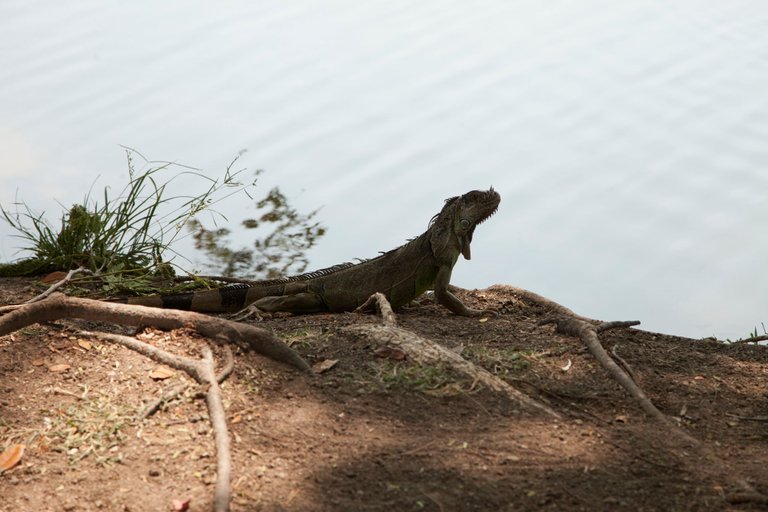 When they feel you approaching, they climb up the trees in a hurry.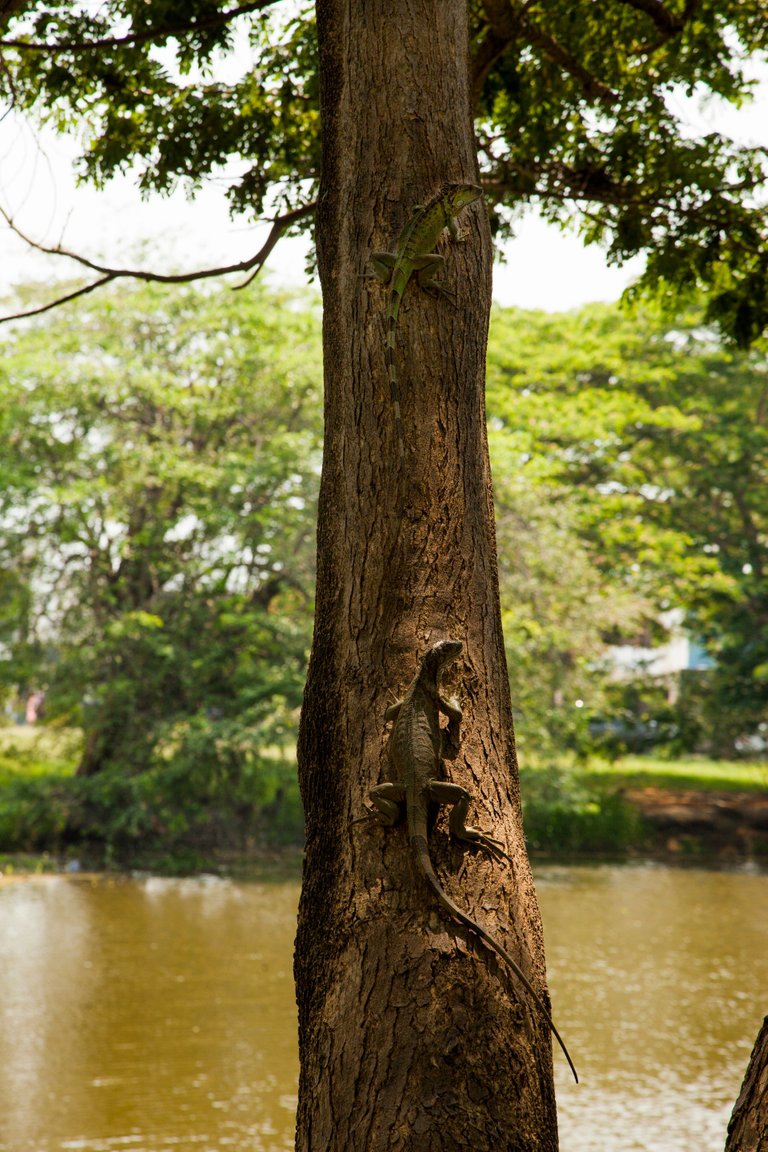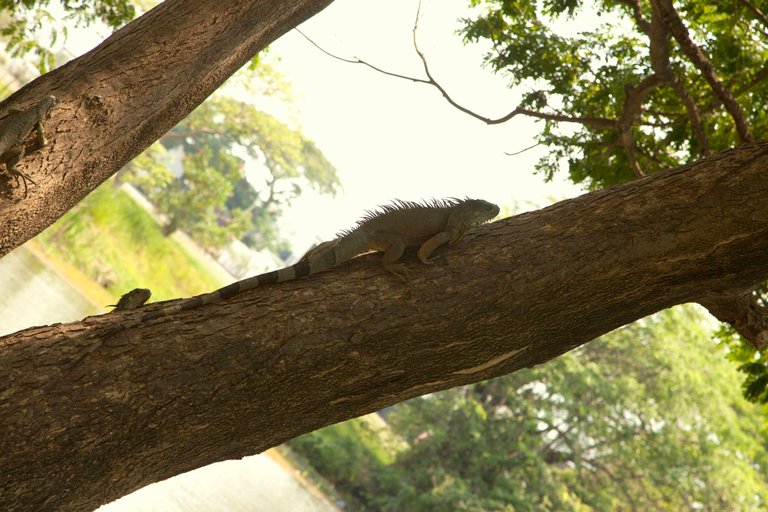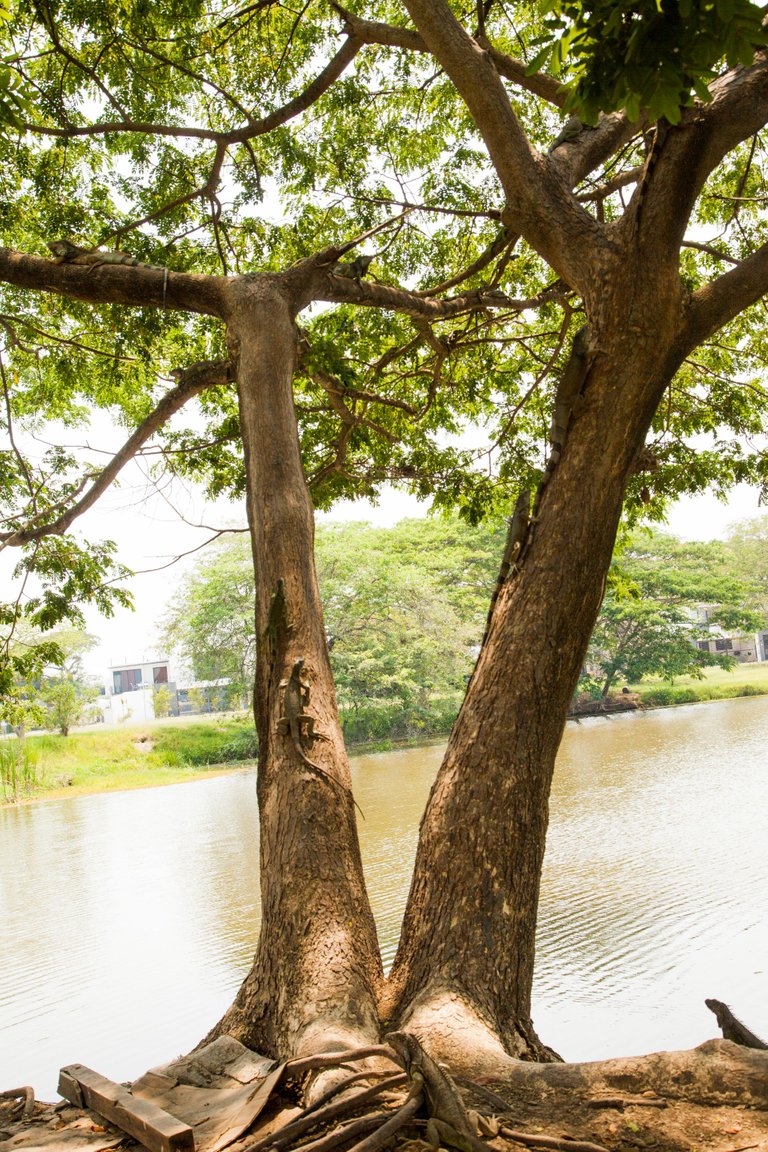 There were many on a single tree spread out among its branches.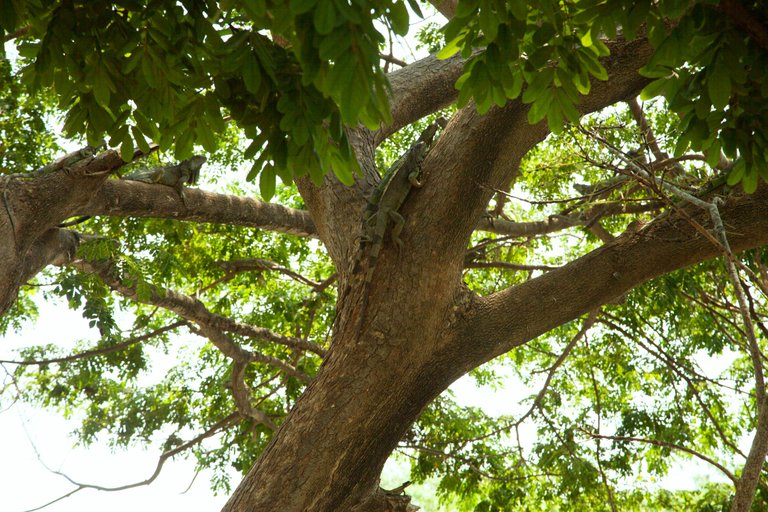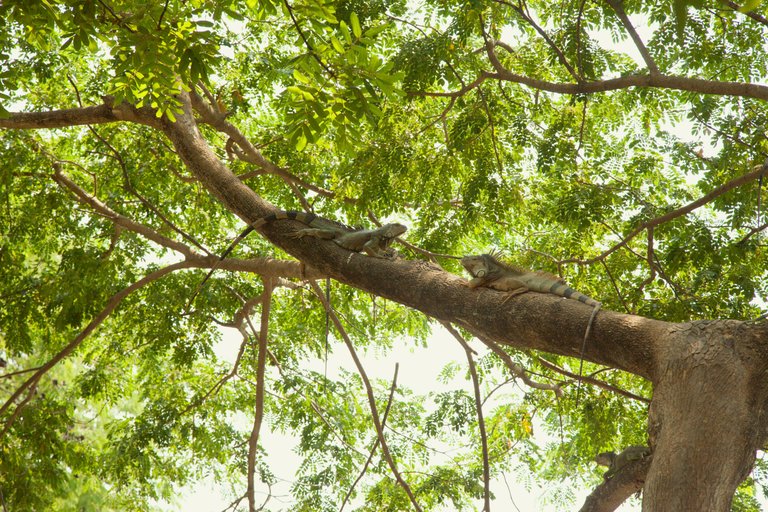 I decided to walk away and leave them alone because they might feel threatened by seeing me in their room.