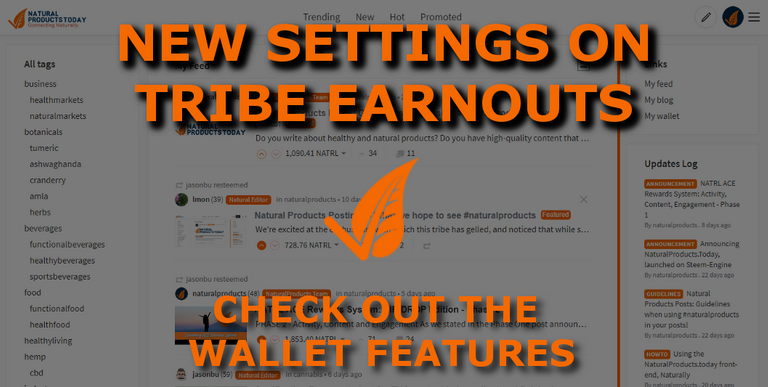 It's been quite an awesome week. We launched the A.C.E. rewards program for delegation along with the A.C.E. gamification for participation in the next Air Drop. It's going extremely well - we're seeing a ton of Activity, Content and Engagement, so keep it up. We're tracking over 200 community members! We'll do a quick up date this week.
For this update we wanted to let you know about a couple of cool changes.
Earn outs now stake 50% NATRL.
What does that mean? The platform now rewards earn outs with 50% liquid NATRL and 50% staked NATRL. You will now see the post rewards something like this:
Received 1.451967 NATRL from naturalproducts | Here are your claimed tokens! (1.451967 more NATRL were added to NATRL POWER)
Everyone should be used to this as it is very similar to how SteemIt works. This will effect both author and curators.
Super wallet
Check out the latest update to the wallet. You'll be able to see everything in one spot. Check your NATRL balance and at the same time see your STEEM balance. If you've hooked up SNAX you can also see your SNAX tokens. Best of all, you'll see all your SCOT tokens. If you click on the highlighted tokens you can even claim them right from your wallet.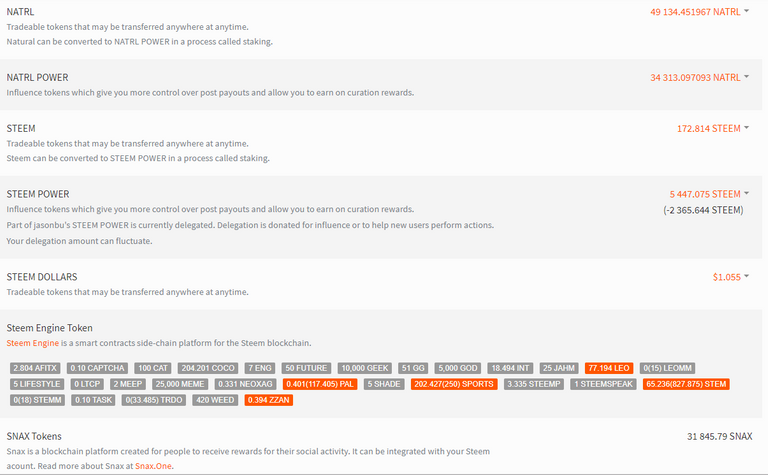 ---
Remember the ACE Rewards for delegation. Use the quick delegation links below to start delegating today!
30SP, 50SP, 100SP, 250SP, 500SP, 1000SP, 2000SP, 5000SP
Join #naturalproducts on https://www.naturalproducts.today!
---
Thank you for being part of the #naturalproducts community!

---
The NATRL token is a utility token specific to the NaturalProducts.Today site (based on Steem) used for curation, rewards, and contest promotion. The token price is market-driven and may never have any value.