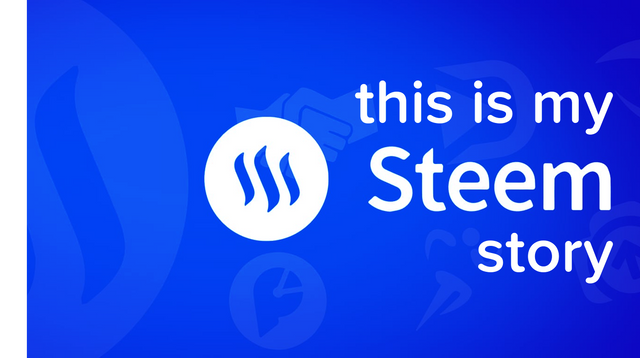 Recently I have felt a bit distressed with the situation that is happening in the steem blockchain.
It has been 2 years and almost 3 months since I started in this wonderful community where I have lived unique moments, situations that have served to form my character and strengthen my skills in literary matters as well as in areas of graphic design and audiovisual production.
All this story began with an invitation that led me to meet @cervantes, a community in which although I had some differences with its founders I could say that it was a great start in this blockchain, where I could learn and meet wonderful tools to grow.
After this I started the project @elarca together with a great team of people from different parts of Venezuela and the world, with the support of @eturnerx, @curie, @la-colmena, @isaria, @swelker101 as well as some other people who supported the project from the beginning.
After all this, the talent was flowing and our work became more enjoyable, curating artistic content from the Hispanic community, performing activities, designing, creating content as well as many other things.
This activity later made me collaborate in graphic matters with @c-squared through @carlgnash which in turn led me to learn about other projects and improve in my own field of graphic design for other communities.
This way the PAL community also comes into my life and with it work, friendships, entrepreneurship and space to diversify my language from Spanish to a little more fluent English appeared (I still remember that interview in the podcast of @pennsif where I was very nervous about not knowing the language well and introducing myself in front of more than 40 people including the witness of the blockchain).
This new environment opened doors to new ventures. I used to think that graphic design was a personal hobby but @aggroed was the first to show me that it wasn't. He approved my designs, I was able to work for him and several projects like @steem-engine and @splinterlands which later brought new people to be interested in my work and in turn new friendships: @khaleekazi, @gerber, @ackza, @lasseehlers, @r2cornell, @themarkymark, among others.
My personal environment improved, my confidence improved and my economic situation within a country in crisis also improved.
Then, a blackout happened in our country and many things started to go wrong for a few months. I felt bad, many of us went through work and saw how the community supported us, my refuge was steem, both emotionally and economically. We weren't just faces and publications, we were real people feeling what others feel and acting like what we are, community.
From there a new project was born: @aid.venezuela a light that supported diverse communities within Venezuela with the help of the trust of the organized steem community. People who, knowing what we lived through, gave all their support to provide food and medicine to vulnerable people. It was not just an online community but real people thanking and recognizing that it was steem and how it could help them.
The steem blockchain is not only a crypto currency, it goes much further and today I feel sad. Sad to see how a single person for their hunger for power has finished with so many things in so few days and how others sold out to cause the hard blow that the community received.
Steemit inc could have been the pioneer that this project existed in the first place, but a project does not survive without its people, without those who are there every day developing, investing, sharing, making community.
I thank all the people who have been present during these 2 years and those who have been even more developing in this space. Perhaps we have to start and begin in a new world from scratch, but I am grateful that many people are doing the right thing and leaving aside differences for the same objective: to preserve the decentralized community of steem.
Hive is the future, decentralization will prevail.
---