Hi Friends,
This post is an entry into the weekly contest of @socalsteemit where we show our California.
My wife and I were fortunate to have my in-laws come watch the kids for the day so my wife and I could get a date day. We decided to try something new, so we went to Burbank, CA for the Warner Bros Studio Tour.
The Warner Bros Studio Tour took us through various parts of their backlots where many tv shows and movies are filmed, both currently and in the past. The entertainment industry is really innovative, and we enjoyed getting a little history lesson as well as seeing some of our favorite things.
A few highlights included:
Sitting in Sheldon's spot and eating Chinese Food on the set of Big Bang Theory: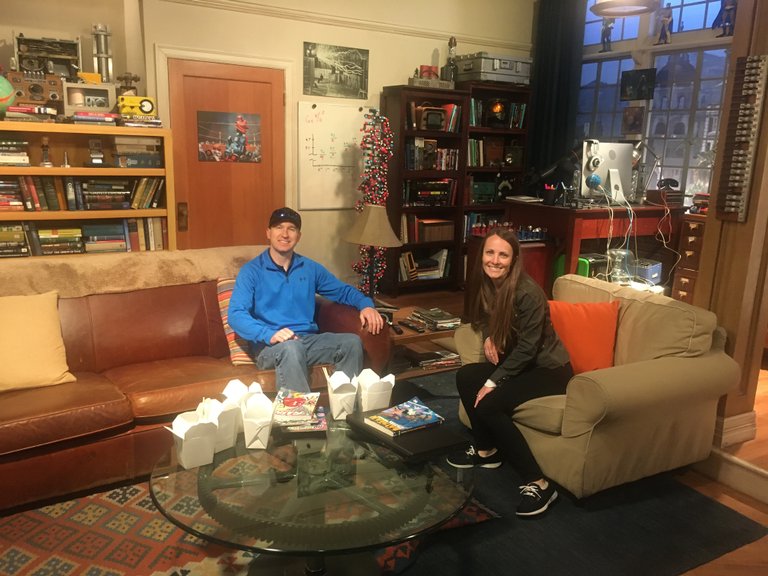 Have some coffee on the Central Perk Café's couch from the hit show, Friends: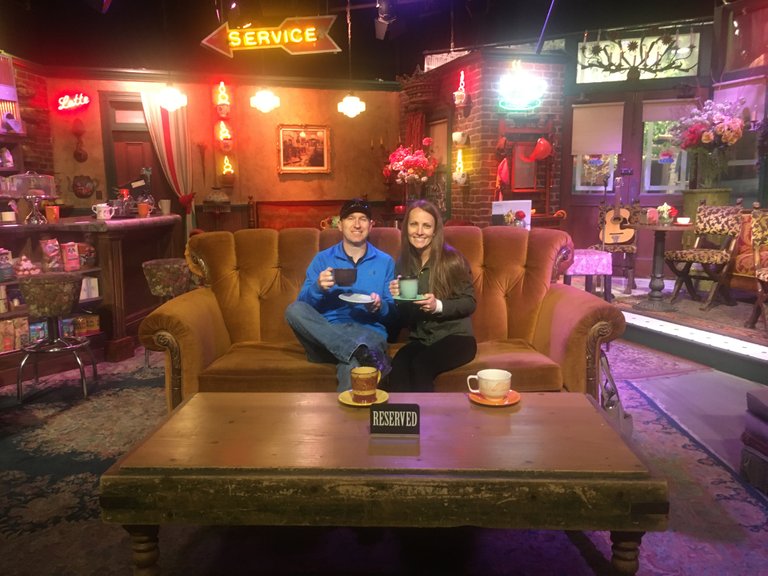 Getting to see the real life Batmobiles used in the filming of the Batman movies:
A great experience for sure and a lot of fun to have a date day!
Thanks for coming by and seeing a little slice of my California!
Brian