Hi Friends,
This post is an entry into the weekly contest of @thesocalhive where we show our California.
There is an area near where I live that has become a safe haven for a bunch of peacocks. These peacocks are a nuisance to the neighborhoods they have invaded as they are loud, aggressive and everywhere. These peacocks are protected though, so there isn't much the residents can do to chase them off.
During COVID-19, my daughter and I like to get out of the house and ride around in my truck, and one of her favorite spots to go is to see the peacocks. Here is a mom and a couple of baby peacocks that she really liked: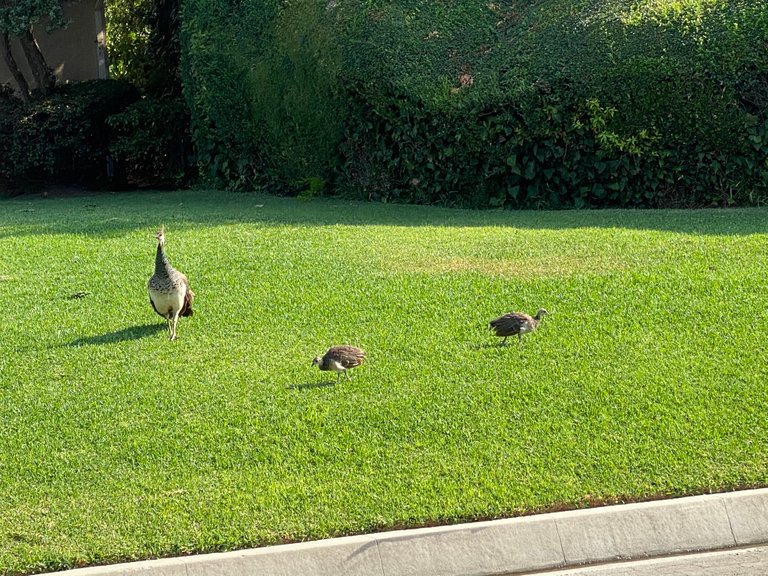 Life is still different here in Southern California, but we are still finding fun things to do.
Thanks for coming by and seeing a little piece of my California.
Brian