Hi Friends,
This post is an entry into the weekly contest of @socalsteemit where we show our California.
Living in Southern California can have its pros and cons, but a definite pro is that there are many options when it comes to culture, heritage and history. One such place that we recently visited was the Autry Museum of the American West.
The Autry Museum of the American West is located in Los Angeles, CA inside world famous Griffith Park. The museum was started in 1988 by the famous singer, actor and performer Gene Autry. As the name suggests, it is a homage and tribute to the American West with many exhibits, artifacts and interactive experiences.
One of the current exhibits is a Gold Exhibit, as the gold rush played an important part of the West. They also had a panning area for kids where they could learn and get some of their own gold! (the gold was really Pyrite but don't tell my kids!)
Here are a few pictures from a recent visit: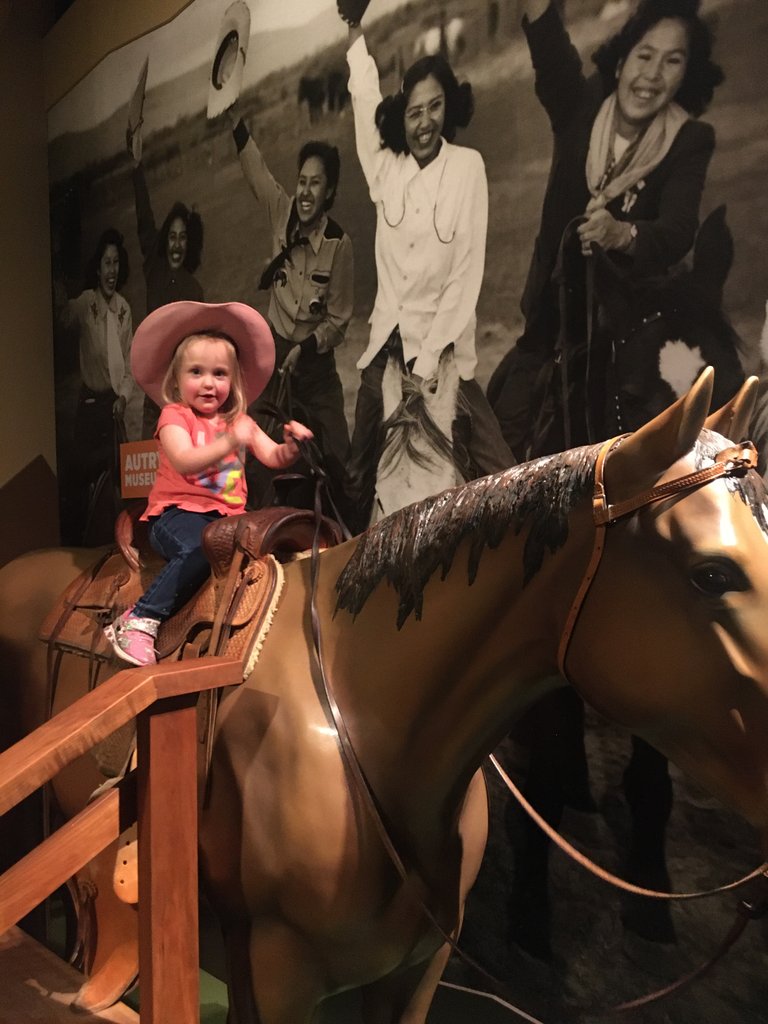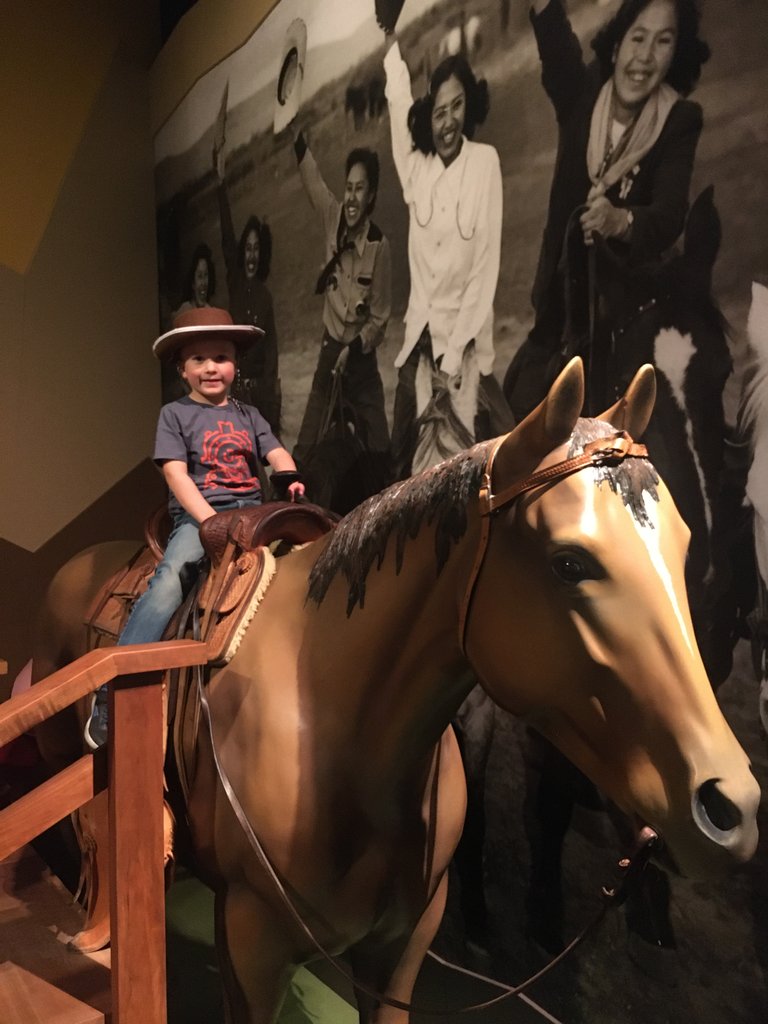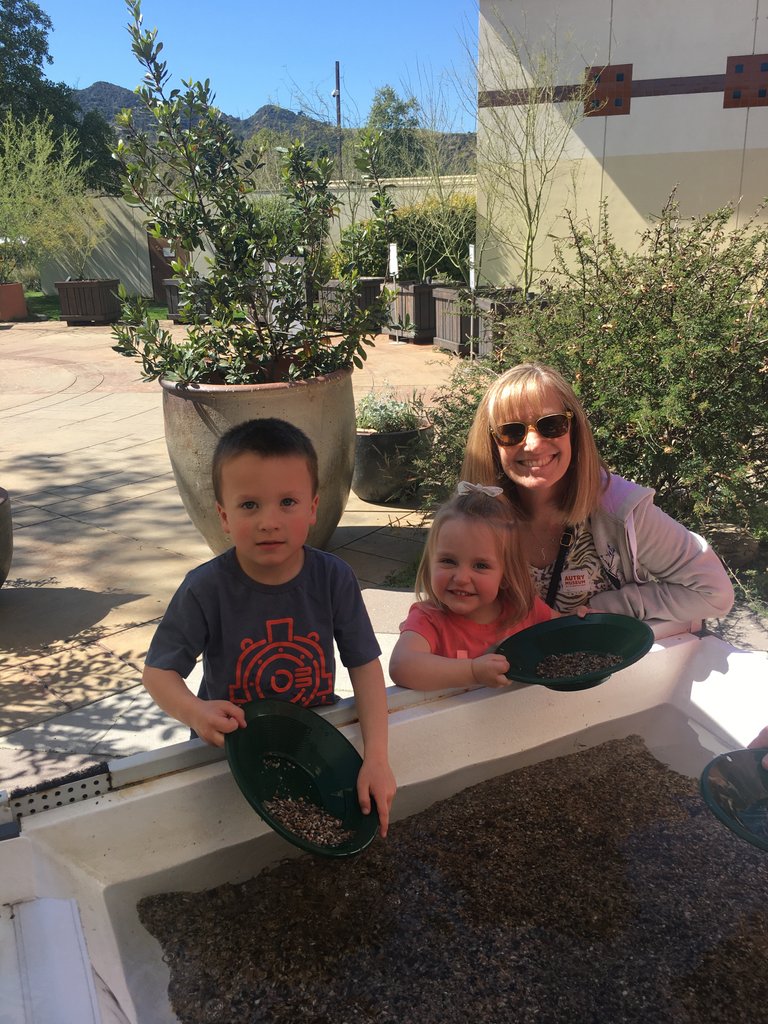 (kids pictured with grandma)
The Autry Museum of the American West is a fun and educational place to visit! Thanks for coming by and seeing a piece of my California!
Brian