ကမ္ဘာကြီးက အပြောင်းအလဲ အရွေ့တခုသို့
ဦးတည်နေသည်ဟု ခံစာရပါတယ်။
ကမ္ဘာကြီး၏ပြောင်းလဲမှုသည်
ကမ္ဘာကြီးပေါ်တွင်နေထိုင်ကြသော
လူသားအားလုံးတို့၏ အတွင်းသဏ္ဍန်
စိတ်၌ ဖြစ်ပေါ်နေသော အကြောင်းတရားများကြောင့်၊ အကျိုးဖြစ်ထွန်းလာပေတော့မည်။
တစ်ဦးနှင့်တစ်ဦး၊ တစ်မြို့နှင့်တစ်မြို့၊
တစ်နိုင်ငံနှင့်တစ်နိုင်ငံ အပြိုင်အဆိုင်
အနိုင်မခံအရှုံးမပေး ကောင်းသောယှဉ်ပြိုင်ခြင်းမှ
မကောင်းသော ယှဉ်ပြိုင်ခြင်းဘက်သို့
ပြောင်းလဲဦးတည်လာသည့်အခါ ကမ္ဘာကြီးက သတိပေးလာခဲ့သည်။
ကမ္ဘာကြီးက သတိပေးနေသည့် ကြားမှ
ဇွတ်တိုးပြိုင်ဆိုင်လာကြသည့်ခါ
မဖြစ်သင့်တာတွေ ဖြစ်ခဲ့ကြရသည်။
မလုပ်သင့်တာလုပ်ကြတော့
မသေသင့်ဘဲ သေခဲ့ကြရသည်။
မေတ္တာတရား၊ မေတ္တာတရားဖြင့်သာ
ကမ္ဘာကြီးကို ကာကွယ်နိုင်ကြပေ
တော့မည်။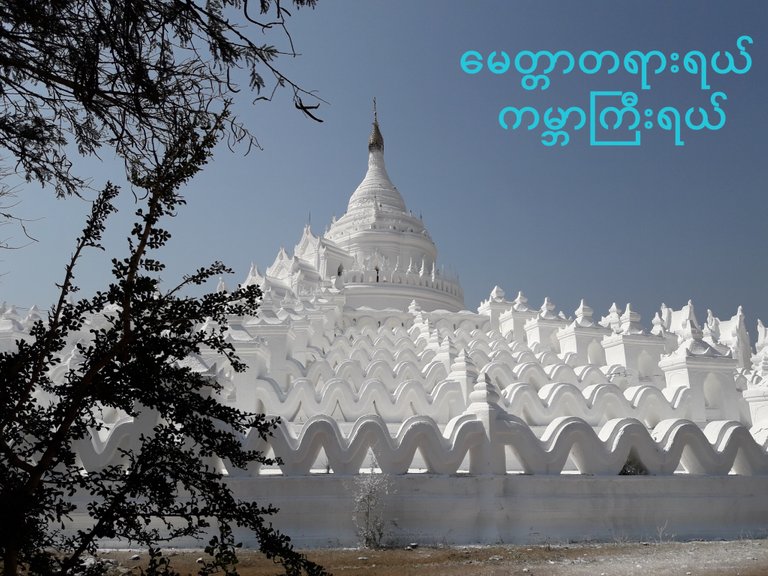 သတ္တဝါများစွာ ဘေးရန်ကွာ
ချမ်းသာကြပါစေ။
မေတ္တာရေချမ်း သွန်းကာဖြန်း
ငြိမ်းချမ်းကြပါစေ။
သက်ရှည်ကျန်းမာ စိတ်ချမ်းသာ
လိုရာဆန္ဒပြည့်ပါစေ။
The world is moving towards change
Feeling we have 'Run out of gas' emotionally.
The world is changing
Living on Earth
The inner self of all human beings
Due to mental factors. It will pay off.
With each other. City after city;
Competition from one country to another
From unbeatable competition
Towards bad competition
As the world changed, so did the world.
Despite the world's warnings
When they compete fiercely
Things that should not have happened.
Do what you should not do
They died undeservedly.
Love Only with love
They can protect the world
Coming soon
Many animals are safe
May they be rich.
Pour cold water on love
Peace be upon you.
Long life, health and happiness
May your desires be fulfilled.