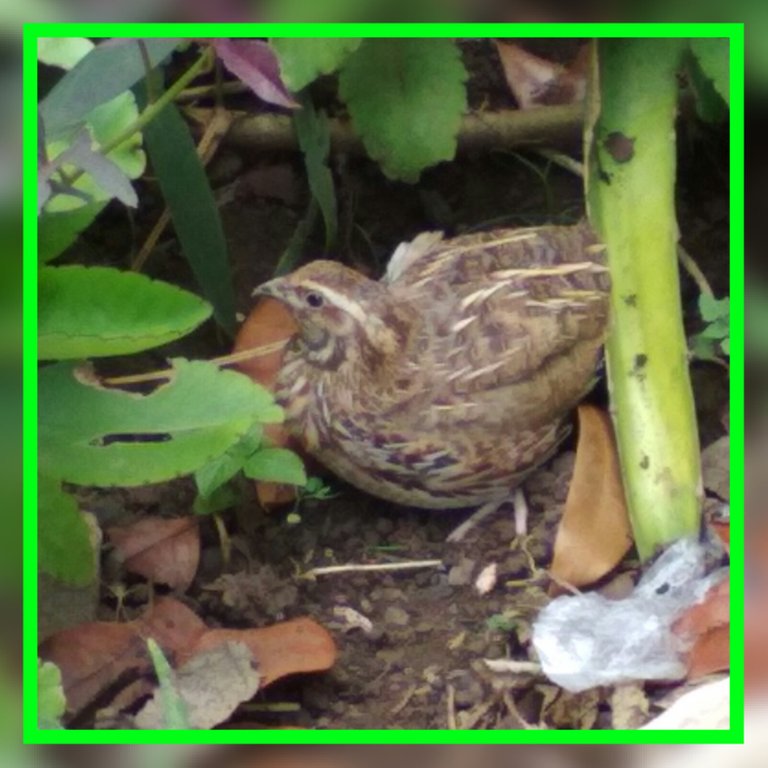 One day, Antonia saw birds caged along the pathway and you can just imagine the joy of seeing them there again. In contrast, her nanny sighed... She said: 'Oh my, there they are again!' it's because Antonia wanted to join in the raffles again with high hopes to get a quail as a reward. She gets excited every time she see them lay eggs. She enjoy frying quail's egg when they do playhouse in the neighborhood.
Time came when their laying season stopped due to old age. Our neighbor said that its meat was delicious and upon hearing it, Antonia shrieked in horror. It's better to let them go and fly away. Setting them free is a good reward after all those eggs they have contributed she said. Of course, I readily agreed to the idea.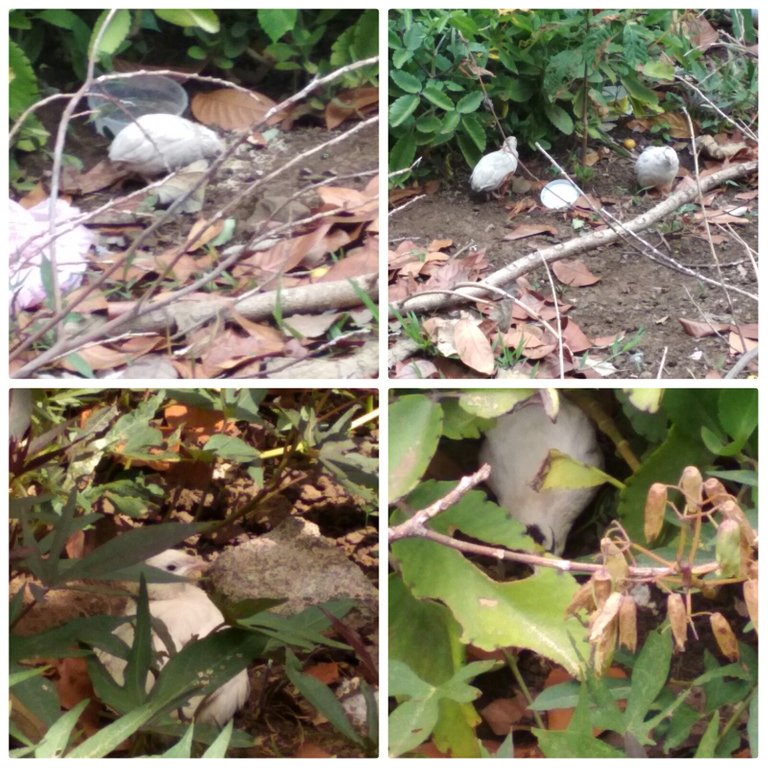 There... I've set them free. At first, they walked liked chickens and just hid under the shady plants. They were too heavy I guess so I fed them in small amounts only. I was worried that Mr. Cat might notice their existence.
At last they were able to fly three days after. I missed them whenever I looked at the vacant cage but my heart is filled with joy hearing their chirps above the trees early in the morning. They're alive and free. That's all that matters now.
Thank you for dropping by.
Photos taken using camera 360
---
You are welcome to #MyPeoplePhotography Challenge.
---
The Rules of MyAnimalPhotography Challenge
Use only your original photos!
Use the tag #MyAnimalPhotography
The title of your post must include MyAnimalPhotography
Recommendations (not mandatory)
In your post you can invite your friends, to join the Challenge to increase its popularity.
You can add descriptive text to the picture for better understanding.
The photos can be edit with program, add effects, and so on.
Everyone can participate in this Challenge!
---
There are anothers nice and fun Challenges from the series MySTARPhotography** you may be interested in:
MyDailyColor, MyNegativePhotography,
#MyAnimalPhotography, #MyInsectPhotography, #MyLandscapePhotography, #MyCityscapePhotography, #MyArchitecturePhotography, #MyStructurePhotography, #MyMacroPhotography, #MyFlowerPhotography, #MyNaturePhotography, #MyObjectPhotography, #MyToyPhotography, #MyArtPhotography, #MySplashPhotography, #MyMonochromePhotography, #MyPanoramicPhotography, #MyPeoplePhotography, #MyFoodPhotography, #MyMobilePhotography, #MySportPhotography, #MyRandomPhotography,
#MyNaturalGarden, #MyNaturalProduct
In additional #MyStarVideo