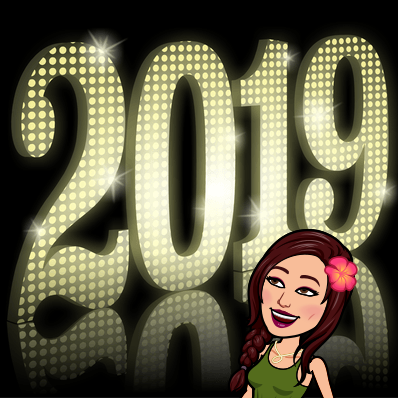 Time to reflect on the year 2019
Just like last year, Eric created this contest again for us to reflect on the past year. The first thing I thought was: "Oh, yes I remember this one from last year." Last year I was pretty last minute to submit my entry (19 mins left on the clock haha), but I wasn't feeling too well at the time. I took a moment to read through the things I wrote about last year and will reflect on a few things in this post as well. This way I can also compare last year and the previous one.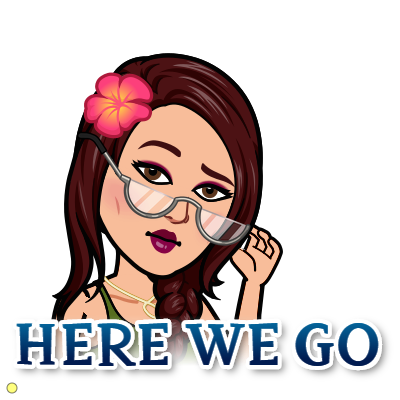 ---
The absolute no 1 achievement: I finally quit smoking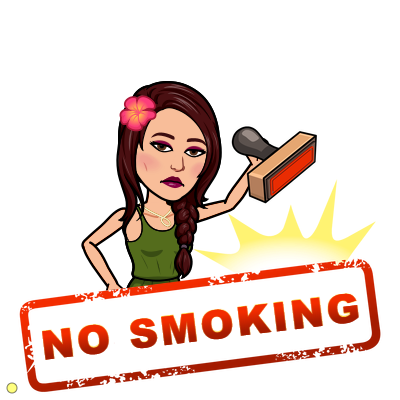 Where I wanted to quit smoking for a while, I never had the determination to actually do so. Although I was well aware that it had become nothing more than a nasty habit which actually pissed me off when I HAD to stand outside in the rain or burning heat to fill my lungs with the nasty smoke, I still couldn't quit. Until my daughter got ill for the first time since she started preschool, passing it on to me days late, something changed. I decided I don't need it, and this is it. I told my boyfriend I quit, and so I did.
I never touched a cigarette again, and I never even doubted to smoke one again. It wasn't a struggle at all this time, because trust me when I say, that I've had a quitting attempt when I was younger which didn't go this smoothly lol. This time I was so determined that it was decided at that moment, and I never looked back. I'm so happy that my boyfriend followed my example only weeks later. I believe it took him 3 more weeks to actually quit, but I'm proud of him that he did.
---
---
Getting daughter potty trained within 5 days before attending preschool felt like quite the achievement
We had tried several times to get her out of the diapers, without any success. Summer was coming to an end and slowly I started to get a bit desperate as I knew she would be starting preschool at the start of September. I was told that they don't change diapers at the nursery. When all attempts failed, I thought that I should just bring her and pick her up after a few hours, so I would change her at home and then in the meanwhile she could see other children go to the toilet to gain interest. This was actually the trick with my oldest daughter, the second week at preschool she told me no more diapers and that was it.
Unfortunately, this was not allowed I heard at the parent meeting the week before school started. Because of regulations from the government, diapers aren't allowed in the building. So I told my daughter that evening, you can only go to preschool if you don't wear the diaper. Apparently she was looking forward to it, because the next day we only used them at night, and only a few accidents happened. Within those few days, she was potty trained.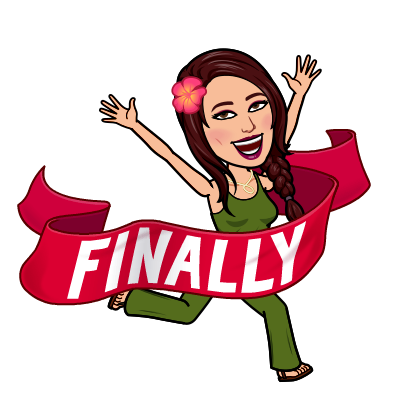 That felt like such a relief, and I was so happy that we got that over with. No more diapers here! Yay, the little girl is growing up fast!
---
Another achievement that had been pressing on our shoulders for quite a while
Again, it has to do with our daughter. As most of you know, we moved to Spain when she was only 3 months old. So she has never really known "Dutch" bedtimes for little children because there was no way we could get her to go to sleep in Spain with that heat at 7pm. And that was normal, all families were out late, and so it grew on us as well. It never changed when we moved here, which was of course, quite normal during the hot summer months, but in winter not so. I longed for the evenings to myself, and a child that goes to sleep at 7 pm, like my two oldest children did at the time. When boyfriend was in Holland for business, I decided enough is enough, we are going to get this done, and she is going to get in the routine so she's a happy camper when she wakes up after a good sleep. Without too much effort she learned how to go to bed at 7 and usually falls asleep not long after. What a joy!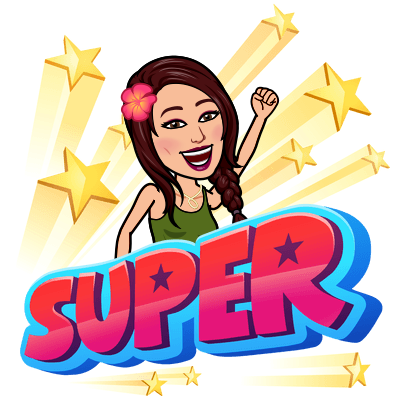 ---
I finally took the step to start working on the review project
I also wrote about this before, but let me explain that it felt like such a huge step to get this going for a long time, simply because I didn't feel too happy here. A lot of external factors made me not start it for a while. Until a few months ago, and so far I've done some nice collaborations. Like, did you know that I got 2 free VIP tickets for Andrea Bocelli recently? Row 3 seats, baby! I must say that I'm pretty proud of getting that done within a few collaborations. Curious about the review? You can read it here.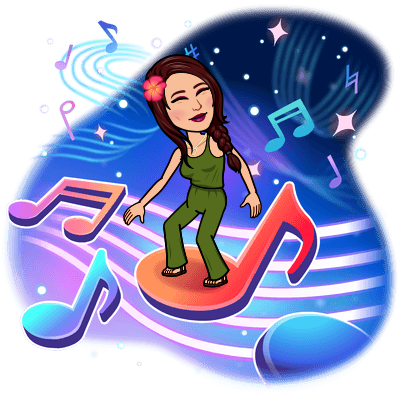 At this moment I'm only doing some preparations to start contacting businesses again to review in January and I plan on taking the project to the next level next year.
---
Let's talk about failures
Steemfest
The thing that I may feel bummed about the most must be not getting to Steemfest this year. I was super excited to meet a lot of Steemians, especially my sister from another mother @misslasvegas! It took me a while to accept that due to other priorities for the family it wasn't going to happen. Even though I had the full support of my boyfriend who truly supported me to get there this year. Thankfully, there's always next year.
Finding a good school
I was wrongly informed by the pediatrician about the procedure to get a child registered at preschool on time. At that point, the whole thing of getting myself health insurance was super overwhelming as it took almost 1,5 years as well. Meaning that I got to a point where I was super frustrated about everything here and actually pissed as well because of the fact that I got sent from office to office without any result. Therefore I just assumed I was rightfully informed not to worry and get this preschool done by June. Boy, I was so wrong. Just a week before this school closed for the summer holidays I finally found a public school that registered my daughter and I could rest in peace?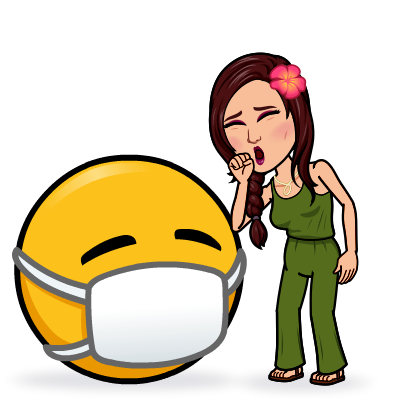 Not so much, it has been nothing but trouble since she attended there in early September. The poor girl has been ill numerous times, first, of course, assuming that her resistance needed to get used to being around many other people constantly, hoping this would be fine after a few rounds of flu and other viral infections. My poor child hasn't attended more than (almost!) 3 weeks straight without any interruptions since early September. I even told the school that I didn't want to bring any virus to school when we both got ill as well last week, so kept her home a few extra days. Then just a few days in, and there we are again, fever and probably not suited to go to school tomorrow. I can't control the hygiene there and it feels like the biggest failure of this year, not doing enough research myself to get her into a better school. Of course, these things can't be foreseen, but because it's been one constant series of ill-vents (pun intended lol) I feel responsible and blame myself for putting her in this situation. My heart cries when I see her like this.
Not artsy enough
Probably this doesn't sound like a real failure to most people, but it was a thing I promised myself last year: making more time to be creative. Create some art, may it be a drawing or painting or something else artsy, all good. As long as I was going to allow myself some more time to do so. But I didn't. There, I said it, I failed. On the upside, the times that I did spend time on it, I did it either to create something for my daughter like this
or to be creative with my daughter.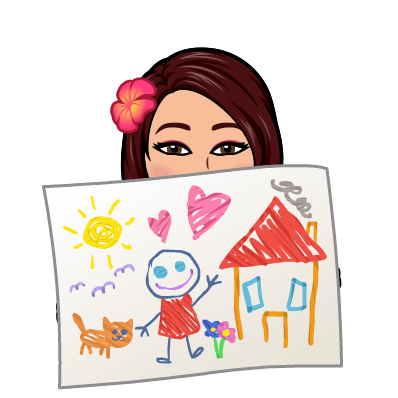 She's making me a proud mommy when she is drawing stuff nowadays, the progress she's making is amazing. Loving that! So if only for her sake, I should kick myself in the butt to be more creative.
---
Conclusion
In the end, after reading this post again, I think I didn't do that bad. It all could have been much worse, but on the other hand, it also could have been much better. I mean, there were no exceptional outstanding achievements, and I hope that this will be different in 2020. I also realized that I shouldn't be too hard on myself sometimes, as I can't control certain things that get in the way of my own personal goals and especially the deadlines I pin on them. In the end, it's me that I have to deal with. I think I should start picking up those daily meditation sessions again to clear my mind. I sort of forgot about that, apparently, I just needed a reminder to start doing that again.