Yes it's been a while :) but you know I love to simmer things slowly... how are things going? I just entered Spooktober with a swarm of earthquakes last night :), pretty intense
2020 is being a super challenging year for many, me included but still around (and in touch with my fellow friends via discord and twitter) Still I am happy to share this new video and song.
A Mermaid song: Surrender
Well I'm here to present a new official single and music video, this time I've changed my beloved woods for the ocean. I was born in an island and thus I grew up by the sea. Now I live inland, and though I love ponds and rivers and have become pretty much a fresh water nymph, from time to time I feel a great yearning to see the big blue. This longing resulted in this short and sweet "Ocean's lullaby" called Surrender which is about returning to sea, where a mermaid truly belongs. A mermaid song... a longing to return to the Ocean's embrace, safe from winds and storms, down below. It's not about giving up it's about "letting go" burdens and be cradled by the gentle waves but it has very "siren call" undertones.
If you use Spotify I'm grateful if you add it to your playlists
https://open.spotify.com/track/08isUWPUBh060e45LSXFqy
If someone wants to support me by purchasing the song it's available on bandcamp, tomorrow It's Bandcamp Friday and they pay fully to the artists. So here you can find my discography.
https://priscillahernandez.bandcamp.com
There is al so a zip with all the promotional pictures taken for the release all together so you can use them as desktop if you wish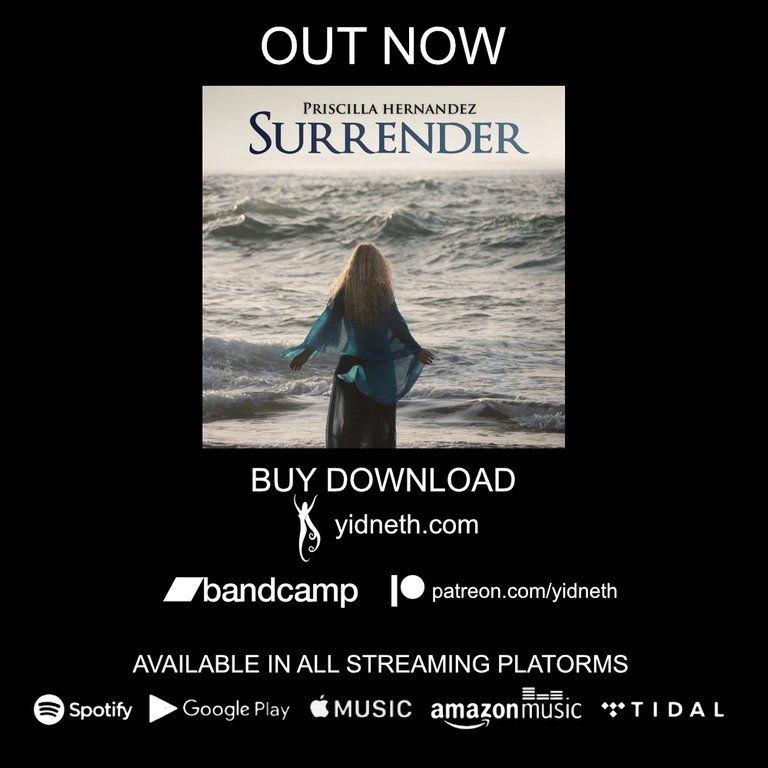 If you use Spotify I'm grateful if you add it to your playlists
https://open.spotify.com/track/08isUWPUBh060e45LSXFqy
Surrender (Lyrics)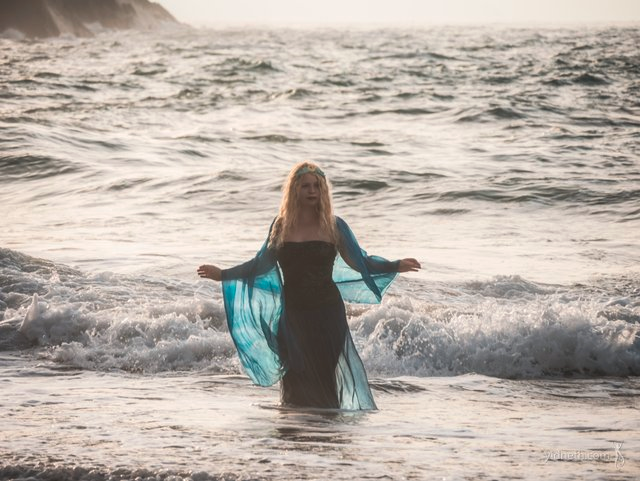 Come to me
I'll hold you so close
I won't let you go
Surrender
Come to me
What comes noone knows
Our fates always flow
Surrender
Surrender
Let go
Remember these words
So tender
Surrender
Come to me
The winds and the storms
can't reach you below
Surrender
Surrender
Let go
Come to me
I'll hold you so close
I won't let you go
Surrender
Find the rat (Fufunchi)
Of course like in every one of my videos there is a ratty to be found :) I guess those who know me around here knows that this has been an ongoing game for the last couple of years and of course even at the beach there is a "fufunchi" to be found. :) If you do just leave a comment, don't post the time signature for others to play :)
Music and Lyrics by Priscilla Hernandez @yidneth All Rights Reserved
Filmed and edited by @yidneth and @hedac
Location: Zumaia, Spain
some pictures taken during the making of