This is a little tribute to Curt Smith, one of the members of Tears for Fears, a band that was a major influence in my my own music. I'm usually compared to Enya but I grew up listening to TFF and I admire both Curt and Roland for their solo works as well. This song belongs to Curt Smith's solo album "Deceptively Heavy"
I've been a devoted follower of this band in their past, recent and even in the solo works of their band members Curt Smith and Roland Orzábal. The band is still there but they both have also some lovely and amazing solo work out there So here is a little snippet/tribute of the song "My point being" featured in last Curt's solo album "Deceptively Heavy". I recorded this on 2013, my father had just died and he left with many questions I wanted to ask him, wondering if he truly cared for me and my siblings, and this song was on repeat back then. I shared the audio version and Curt was kind enough to retweet, but I have re-recorded and remastered now in 2020, added some low whistle at the end and new harmonies, and this time it will have a little video to go along with (stay tuned) and in this post some snippets. I only cover a little part and not the entire song which is longer and I only do this as shout outs to my influences. As you know I recently made a cover of "Mad world" and "Swords and Knives" both are on my youtube channel and the downloads here on patreon (check on "downloads" hashtag) I wanted to share this humble and almost minimal (barely a few notes in piano and three vocal lines very much improvised)
Stay tuned for a video version, I filmed it last week while I was on a walk to the ruins nearby, I was alone and recorded with my phone handheld, so the footage is shaky but once aged I think it worked well and moody as the song is.
Lyrics (Excerpt)
I did not cover the song entirely just a fragment of it and these are the words:
Grace falls
Bitter luck
Next time
Games we play
Pride, ascension, murder
Line, correction, farther away
My point being all is rust
All is riot, always was
My point being words are wasted on us
The song is not an official release but I've added it for patrons only here:
For patrons (all tiers) download of my tribute is here
https://www.patreon.com/posts/38333765
Thanks very much for every pledge (it includes a couple of fellows here too and I appreciate it, my computer broke during lockdown and I was able to replace the parts thanks to this)
As always, find "fufunchis (the ratties)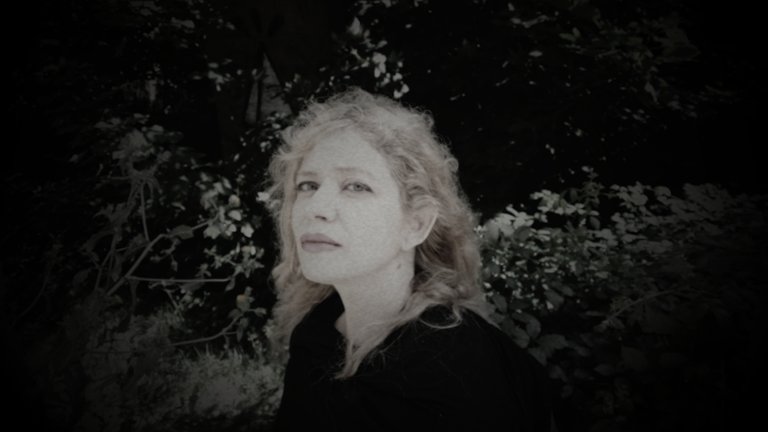 As in each one of my videos there some rats hidden, in this one you can find three (Tuula, Ritva and Taika). Tuula is hard to find, the other two are rather obvious, hope you found some in my previous videos too... did you? They're always the guest "hidden" featured starlets in each one of them (kind of an Easter Eggs game)
I'm going to do what I never do, I'm going to "give away" one because Tuula is really difficult to spot (she moves fast) in this one.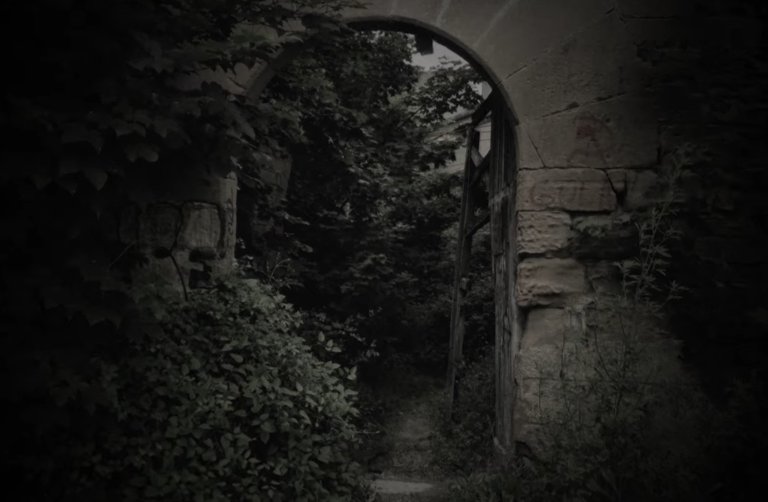 But you have other two ratties to spot on the video.
Trick. You need to watch on PC full screen most likely to find them
A steep walk uphill into the ruins: Filming location
Guendulain used to be a prosperous village but now it's abandoned, there are some ugly graffiti that have devoided some parts of the romanticism it should have but now the plants have grown so lush that it also looks like a decadent fairytale. Located in Navarra, Spain on a deviation from Saint James Way, I visited alone last week and recorded the entire video with my phone handheld, not even a tripod.
On the way up I halted at the pond and took a snack, I chatted a bit online with my friend @paintingangels and then went on to the bandoned village, I was not even determined to record anything, it just happened.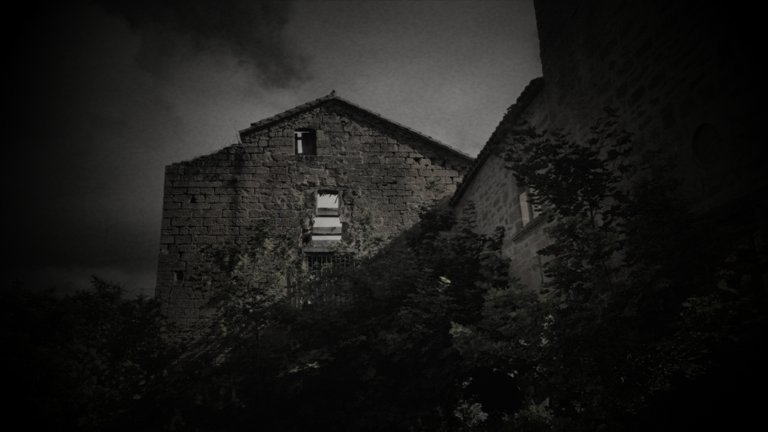 Walking among the ruins made me feel melancholic and I had been crying that day for many reasons, also my guitar had broken so I was upset, but I think the raw honesty of the video, very different to my usual kinda of worked here.
It's been a village since the XII village but has not had population since the seventies. The "palace" was built at the end of the Middle Ages and now it's like a "ghost" of what it once was.
Here a colour photography, taken by my partner @hedac on a less moody day... with the right light it almost look beautiful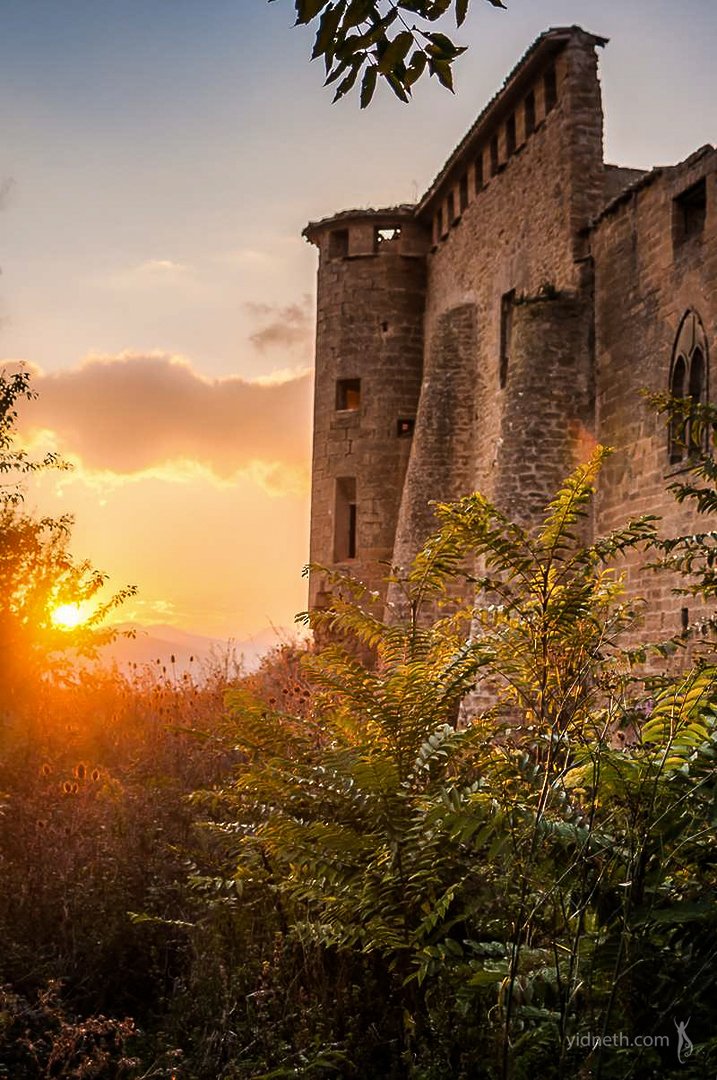 Above: Guendulain at Sunset (picture taken by
@hedac
used with permission)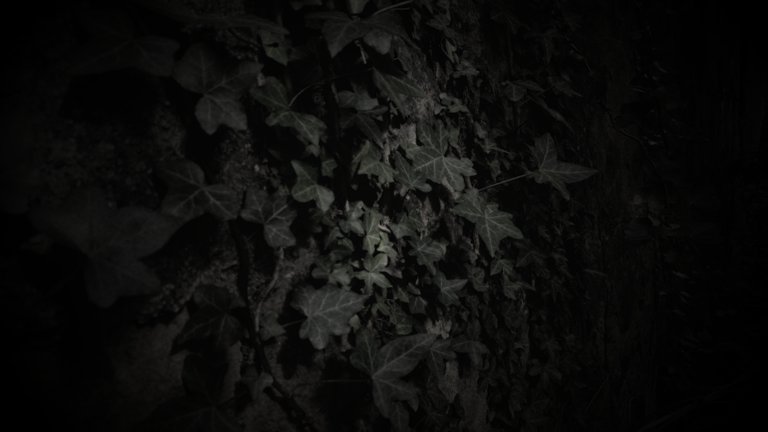 Another picture of Guendulain a couple of years ago, the silhouette of the abandoned village against a sunflowers field.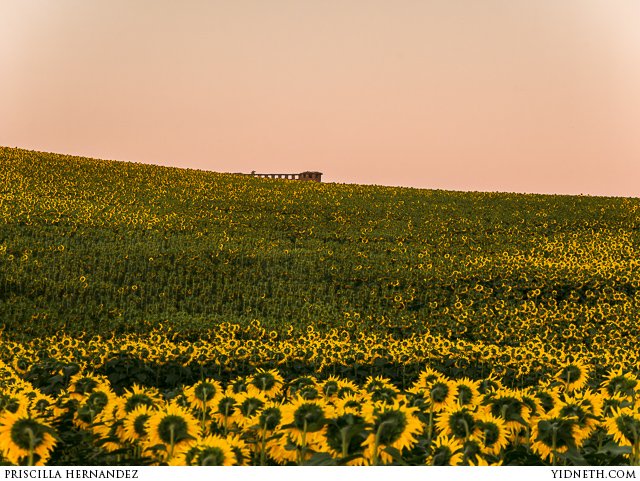 pd. I'm a bit confused as I only post like once a week about how to hashtag anymore, still not used to the communities thing but feel free to enlighten me. Blessings!
Thank you Curt
So dear Curt, I really hope you don't mind, this little tribute has been made as a TFF fan I've been all my life, but also as an admirer of your own solo work too. It's just a small improvisation but I hope you get to listen to it and like it. Thank you deeply.
pd. Curt was kind enough to like the tweet when I announced it completely making my day. So grateful.
Please do listen to the original full song as performed by him and buy My point being from Curt Smith'ss bandcamp (or itunes) here and there you can read the lyrics too
Bandcamp link for this song made by Curt so you can listen to it and purchase it.
http://curtsmith.bandcamp.com/track/my-point-being
and you can also network with Curt in his twitter
And of course his official site
And link to the album where this song belongs
How to support my work
Of course above all you can vote and provide feedback to encourage. You can also follow me on my network at:
Follow me at:
Donations: http://paypal.me/yidneth
Patreon: http://patreon.com/yidneth
Shop (including physical products): https://priscillahernandez.com/shop
Official site: http://yidneth.com
Instagram: http://instagram.com/yidneth
Twitter: http://twitter.com/yidneth
Facebook: http://facebook.com/yidneth
❤ SUPPORT:
Donations: http://paypal.me/yidneth
Patreon: http://patreon.com/yidneth
And well until next! :). Thanks always!
(c) All arrangements and pictures by Priscilla Hernandez @yidneth except Guendulain's castle by @hedac used with permission. Original song by Curt Smith.