So here it is our Spooky Special for Halloween 2019 and my new song (more a musical poem: Life and Decay
As I have been doing for the past few years I share an eerie special release. October is that moody month.. mist and fog, chilly air, leaves swirling down leaving naked branches... all the green colours of summer fading into the stark cold. As the song itself wants to portray... it's all a circle. And even when we are gone, we'll have a purpose.
Spooked already? Click here to watch!
This is a poem I wrote last week that has been put into music for this Halloween Special. As you know for the last few years I have done en "eerie one" during the Spooky Season. In this one I wanted to portray the importance of "Death" as an important part of Nature and in constant balance with Life. So yes, it's dark and eerie but also means that in Nature everything flows.
Last year I made a post about this eerie place "El Parque de los Desvelados" and all I had was this little idea for a song. I filmed part of the footage then but we filmed more to make a full video as you see it now. The song was done this October 2019 so it's also brand new.
If you want to support you can get it free for patrons at
https://patreon.com/yidneth
or buy the download from bandcamp (name your price) You can stream it entirely as you can from youtube
https://priscillahernandez.bandcamp.com/track/life-and-decay
https://steemit.com/photography/@yidneth/el-parque-de-los-desvelados-the-sleepless-park-an-eerie-abandoned-park-devoted-to-death-blog-and-photoshoot
All that is gone
All that remains
All that decays
Into dust once again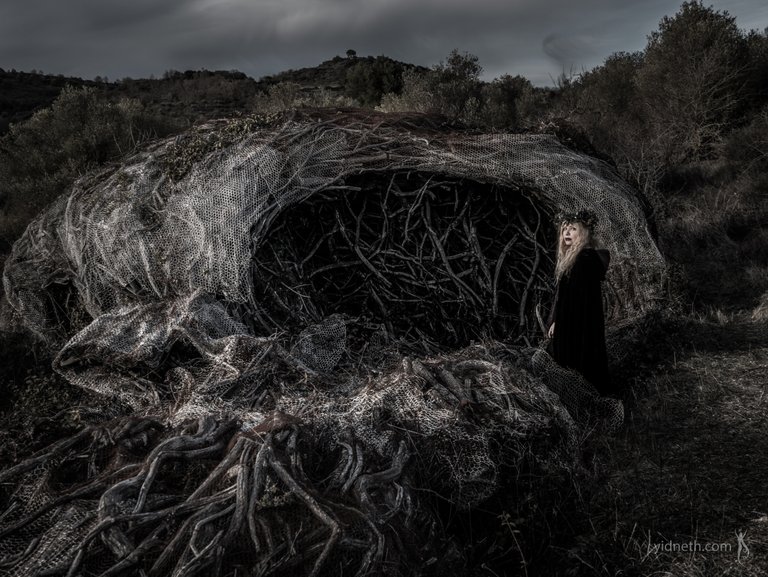 I didn't use these words per se but a couple of weeks ago I spontaneously wrote a full poem based on this idea. I used my former footage and new one to build a musical poem, and I've just shared it as a song. It's not really a fully structured song as it has no chorus, I'd say it's more a lullaby, yet an eerie one...
LIFE AND DECAY (Poem/Lyrics)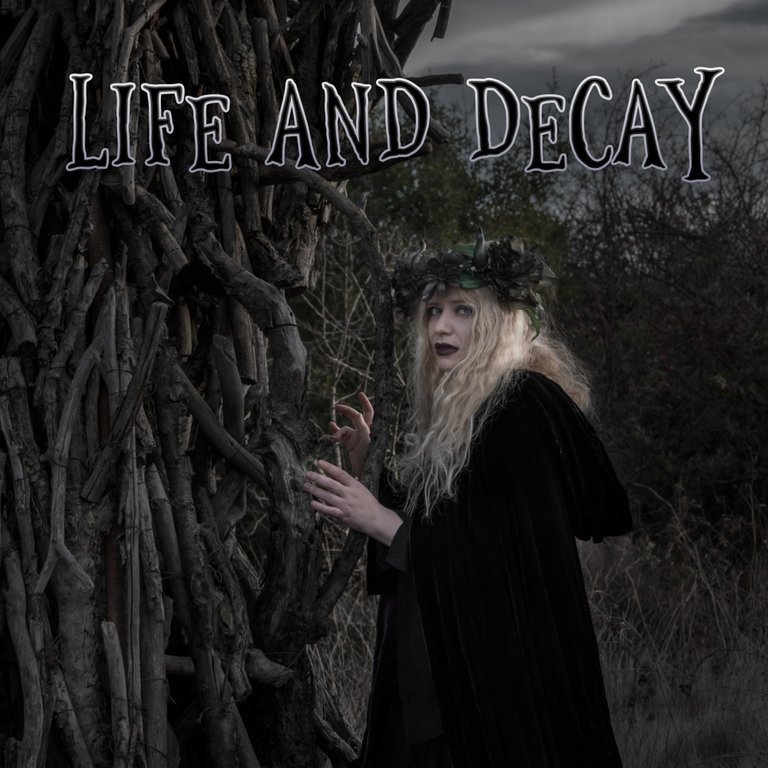 All we held dear
is long time gone
All that we were
dust and pale bone
the place we lay
lost and forlorn
There's nothing left
no names to mourn
It never ends
Life and Decay
But once a year
when days are dim
and candles light
sinister grins
The veil is thin
The veil is torn
We rise and pray
to be reborn
We're bound to play
this endless game
Life and Decay
Let's play a game: FIND 3 RATS IN THE VIDEO!!
As always I hide one rat (My fufunchis) in most of my videos... But in this one there are 3!! Tuula, Ritva and Taika (all of them) make a cameo... they're well hidden! but let's see if you can find them! Are you up for the challenge? For that you may need to watch full screen. Tell me in the comments how many you can spot, maybe don't post the time signature so others can play ;-)
Kudos to @jayna and @vortac for finding ratties in previous ones :)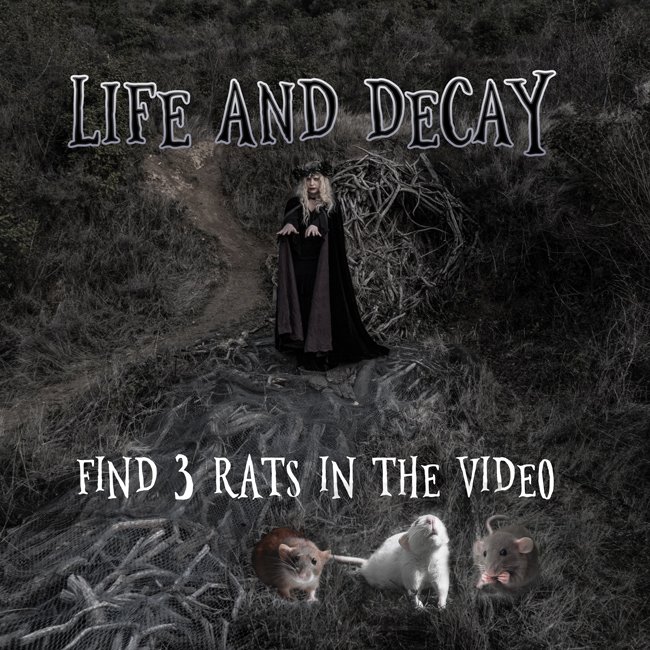 Halloween / Samhain is approaching
The veil is thin.... The veil is torn...!
Halloween (in my country Spain "la noche de todos los santos", "el día de los muertos" in Mexico). In Spain we don't dress in costumes or light "Jack o'Lanterns", people just take the day off to visit and remember their departed ones.
Samhain is the celebration of Samhain a Gaelic festival marking the end of the harvest season halfway through Autumn between the Equinnox and Solstice. Now the dark half of the year beings. Days are short and dim. Nights long and cold.
But even the cold stark Winter is needed for seeds to re-awaken and grow and bloom next Spring...
All is Balance!
Dust to Dust
but until then...
LIVE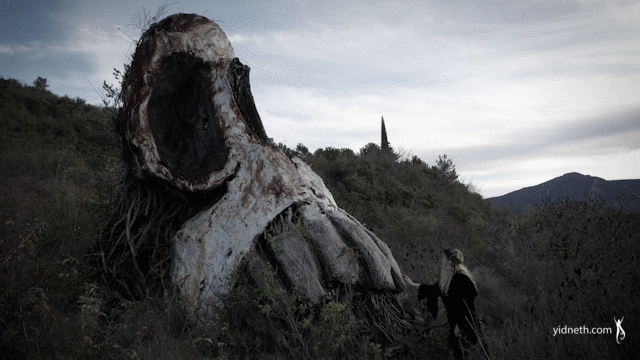 My Network
Networks

Priscilla Hernandez
singer-songwriter & illustrator
http://yidneth.com