Last 6th of July we lost one of the greatest film composers of all time, and this is my simple yet heartfelt good-bye note. I recorded it live on my keyboard and just added a bass flute and some backing vocals on a second take. So most of it is performed live and from memory, as It is the main theme of a series I loved as a child and still hummed the song to this day. But I wanted to delve in my nostalgia and sing it as I remembered it.
Good bye Maestro!
Do you like Ennio Morricone's music? what was your favourite score?
Here my take on "Saharan Dream"
Lyrics
Ooh to dream a dream or two.
Ooh and to believe in you.
Saharan winds to bring me wings to fly
so far away so far so high.
Saharan mystery
will charm the words
that mark the history
of wars and world
I'll cross the night
and come to you.
You'll take me to heights
beyond the blue,
the blue of a sweet Saharan dream.
Ooh so far across the dune
Ooh Saharan dream of you.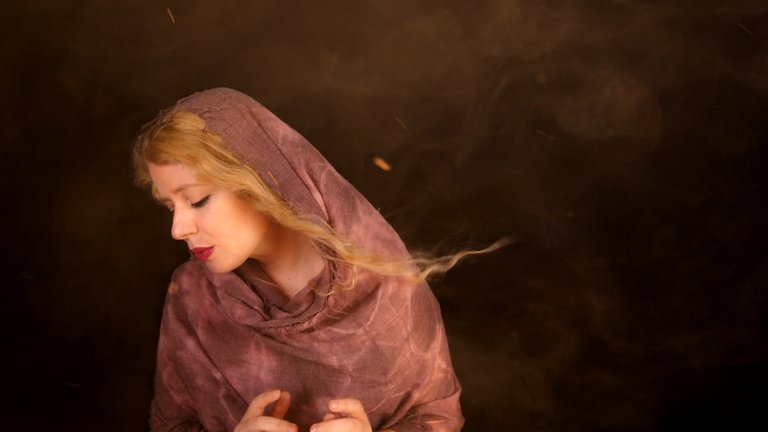 My take on "Saharan Dream" (voice/keyboard recorded LIVE) We lost famous film composer Ennio Morricone in July 2020 :( As you all know I grew up listening and collecting soundtracks which was a great influence in my music, and here goes one of the most iconic, so I felt like recording a little and almost improvised take on this song remember. Voice and keyboard recorded "live" Saharan Dream is the main theme of score for the 80s Sci-Fi adventures television mini series "Secret of the Sahara" that included an international cast starring Michael York and Andie MacDowell. The opening credits always haunted me and I loved the series as a child the music always stayed with me. So even if it's not the "most known" theme from Ennio Morricone I just performed this live and unedited on my keyboard and later on I added a low whistle to mimic the bass flute that I remember. I played it from memory, also as an exercise of playing it the "way I remembered the song" as a child. With this little and simple video I just wanted to say thank you and good bye. One of the main influences in my music is film music, and he was of the greatest. So humbly, thanks. And if you don't know the original series and music go and have a look. This is just a tribute.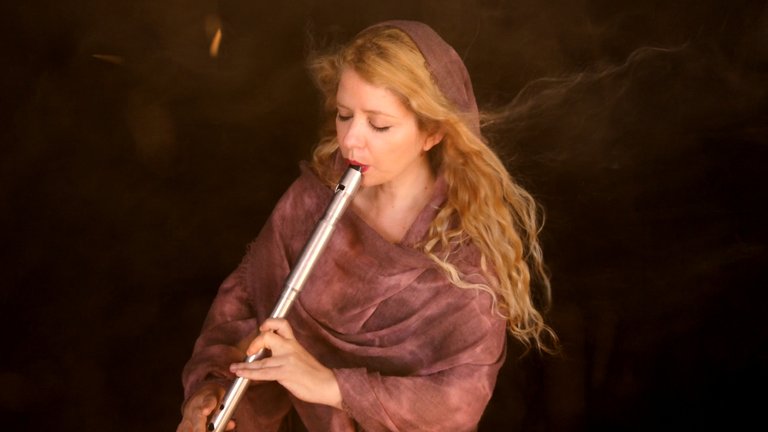 Find the rat (fufunchis)
🐀 As in EVERY video I hide my "fufunchis". In this one you will find Tuula Please let me know in the comments if you find them, do not spoil the game with time stamps. In this case it's very easy and only one so you cannot miss her this time.
CREDITS
Original theme composed by Ennio Morricone (1987)
Fan tribute by Priscilla Hernandez: Voice, keyboard, low whistle All footage from the desert in this video was cc00 licensed footage. I usually record my own outdoors videos but unfortunately I have never been into Sahara, though I was born in the Canary Islands and I remember the haze and sand coming from it.
---
PRISCILLA HERNANDEZ NETWORK
Official site: http://yidneth.com
Bandcamp: https://priscillahernandez.bandcamp.com
Spotify: https://open.spotify.com/artist/4VYQX...
Instagram: http://instagram.com/yidneth
Twitter: http://twitter.com/yidneth
Facebook: http://facebook.com/yidneth
SUPPORT MY WORK so I can continue creating
You can simply vote, share or comment here to encourage
Also:
✅ Patreon: https://patreon.com/yidneth
✅ Donations: http://paypal.me/yidneth