Hey what's up lovely people!? How's it going?!


Today, I'm going to introduce a Philippine idol group which I have been admiring for almost two months now. As some of you might already know, I am a fangirl, but mostly for Japanese idol groups and perhaps some K-pop idol groups.

However, I have never been a fan of any group from my own country. Yes, I love a lot of Filipino singers... but when it comes to male idol group, I can't really categorize any of them as one. Well, it all changed when I discovered SB19. :)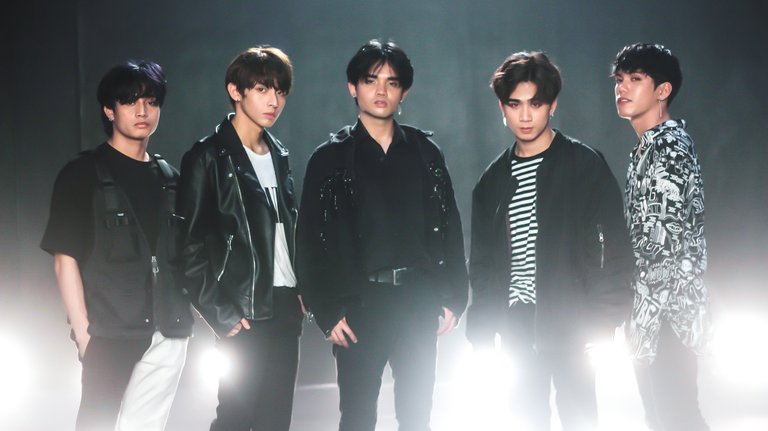 PHOTO SOURCE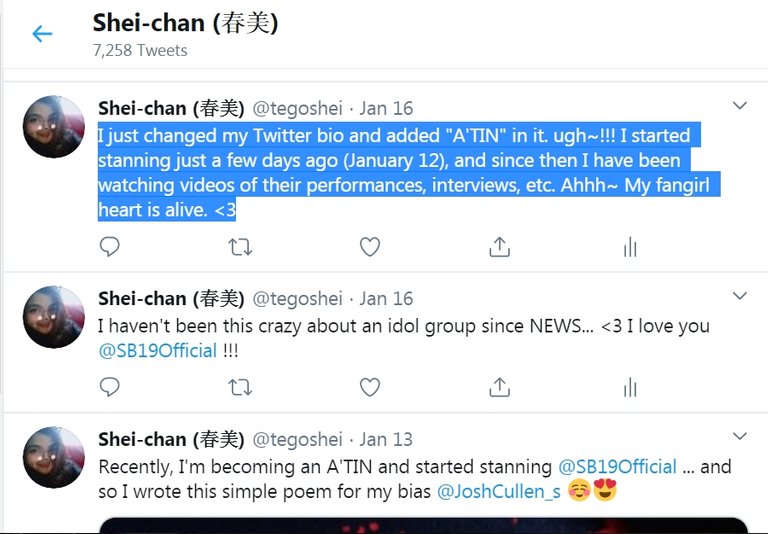 Yep, fresh as it is... I started stanning them last January 12. And since then, I have been following their activities and achievements. When choosing an idol group to stan, I usually look for talent and their impact on me whenever I see them perform... and SB19 really reached my standards.
They're great at dancing!!!!
VIDEO SOURCE
Just look at how synchronized they are! Of course, they won't achieve that great performance by talent alone. They all have worked hard. They even said that they practice their dance around a thousand times! Well, despite being a Filipino idol group, they belong to a Korean Company/Agency that's why their trainings are rigorous. The boys are so goal-oriented, thus they were able to survive the harsh trainings. Well, you can also see how they enjoy performing. :)
Well, there sure are a lot of great dancers in the Philippines... however, as an idol group, they should also know how to sing.
Are SB19 members good at singing?
VIDEO SOURCE
I'll let you judge. :) Here's one of their songs they performed in the WISH bus. And yeah, this one is LIVE. :)
I'm just so happy to see them singing a slow love song. One thing's for sure, I love their harmonization. They have some song covers which they sang LIVE as well, but I chose to share this one as it's their original song. <3
Let's Get to Know the Members of SB19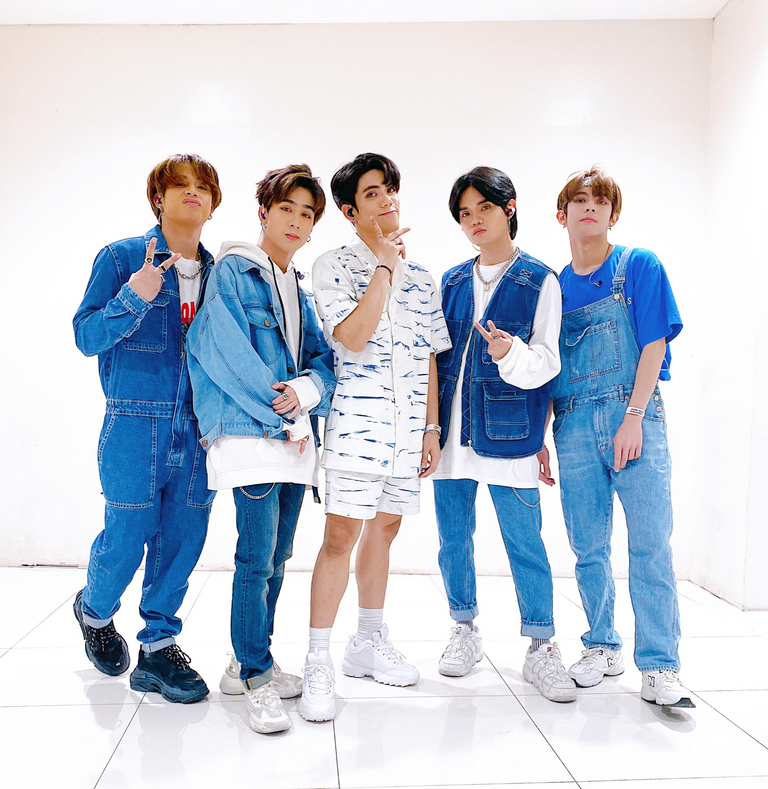 IMAGE SOURCE
Let me introduce them starting from left to right. Disclaimer: This info is based on my observation and knowledge through their interviews and vlogs.
Ken : He is the group's main dancer, but I also like his very low (bass) voice when singing. He's kind of mysterious and doesn't talk that much, but when he does he always makes sense. He can be funny and savage at times, too. He's the ultimate chicKEN.


Josh : He's the rapper of the group and is known to be the most "charismatic" member. Well, I won't argue with that. He's actually my bias in the group because of his crazy personality and charm. However, admittedly, he isn't that good at singing. Welp, he's a great rapper! He has the potential and can continue to grow in the years to come. (I don't know whether his height will grow, too, though. lol)


Stell : SB19's angelic voice and a great choreographer. He's such a talented person! At first, he wasn't that attractive for me... but as time pass by, his talent and determination is making him more and more attractive. I so love his voice, though. It's indeed angelic!


Sejun : He is SB19's leader and also the other lead vocal and rapper. I personally think he's a hopeless romantic type of person. He loves writing and making songs. He also leads in arranging their songs. And just like Stell, he's getting more and more attractive as time passes by.


Justin : The group's maknae (youngest member). I think he's also the "visual" of the group. He looks so cute! He's sometimes cheesy, though... but in an adorable way. Ohh... Justin is also an artist! I have seen some of his paintings and drawings/doodles on his instagram. They're really good! I admire him not only as an idol, but also as an artist. <3
Let's Stream their Latest Song and Music Video
VIDEO SOURCE
Recently, this song has been a mainstay in the Billboard Social 50. If I'm not mistaken, they're in the top 20. I am really proud of these boys. I hope they stay grounded, but keep soaring high in reaching their dreams and in spreading positivity.
I want the whole world to know more about them! YES, the Philippines has an idol group we can be proud of. Hopefully, there would be more in the years to come. But one thing's for sure, SB19 has put up a high standard for them to follow or even surpass.
I hope you enjoyed this post. If you enjoyed their videos, feel free to stream their videos on YouTube or their songs in Spotify. They deserve it!
Thanks again and may you have a great one! (^^,)/ <3