www.wav-legion.com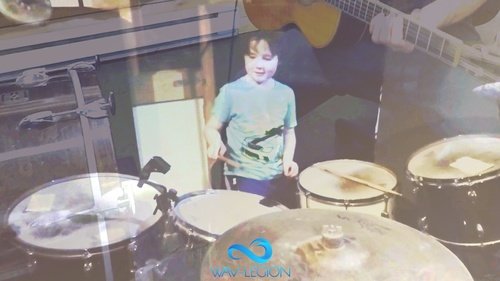 Wav-Legion tackles in on some Southern Rock Country vibes for our latest release Small Victories. 
Wav-Legion is a multi-genre fusion Music Duo with Canadian Producer/Musician wav-Dr. and I, California Singer-Songwriter Shavon "Bonnie Legion".  
It has been an incredible year so far for the Wav-Legion project.   wav-Dr. @wav-dr and myself are near 5 albums deep having created almost 100 original songs in various sound styles and genres over the past 12 months.    Those who have been following closely know this connection was made in November of last year and its been one hell of an experimental sound journey.    
Currently, the good Dr. and I are neck-deep in our latest album release which is all Acoustic.    We are enjoying pushing out sounds fusions into simple guitar and vocals only.    For our latest piece Small Victories wav-Dr. introduced some Kick Drum that he plays live with the track.   
For the music video, we wanted you guys to have some fun with us and have included footage of our greatest Small Victories our Children.    Much thanks to Ty, Lucy, and Peter for allowing us to feature their awesome journey with us through sound.    My kids and wav-Dr. son Ty have been surrounded around music there entire lives and all three are showing great interest and skills in making music themselves one day.   My daughter lucy is already writing her own songs and playing way better than I did at her age.   She is progressing fast and I think you guys are gonna start seeing some of those songs going up in the next year.    
It's a hard road being a music artist these days, you gotta push and give with everything you got and be determined to not give up.  We face many moments where it seems we have failed and have learned over time that as we push on its the small victories that are helping us climb every slowly higher and higher and closer and closer to realizing our dreams.    For wav-Dr. and myself the dreams is the Stage and the security to pursue our sounds for the rest of our lives.   
Join Wav-Legion in celebrating some of our Small Victories