Music is something that the majority of people turn to during hard times. Knowing this, the staff of @theterminal is hosting a concert today. This concert is open to the public. Come and listen to some music today and catch you some groovy vibes! We could all use having our spirits uplifted!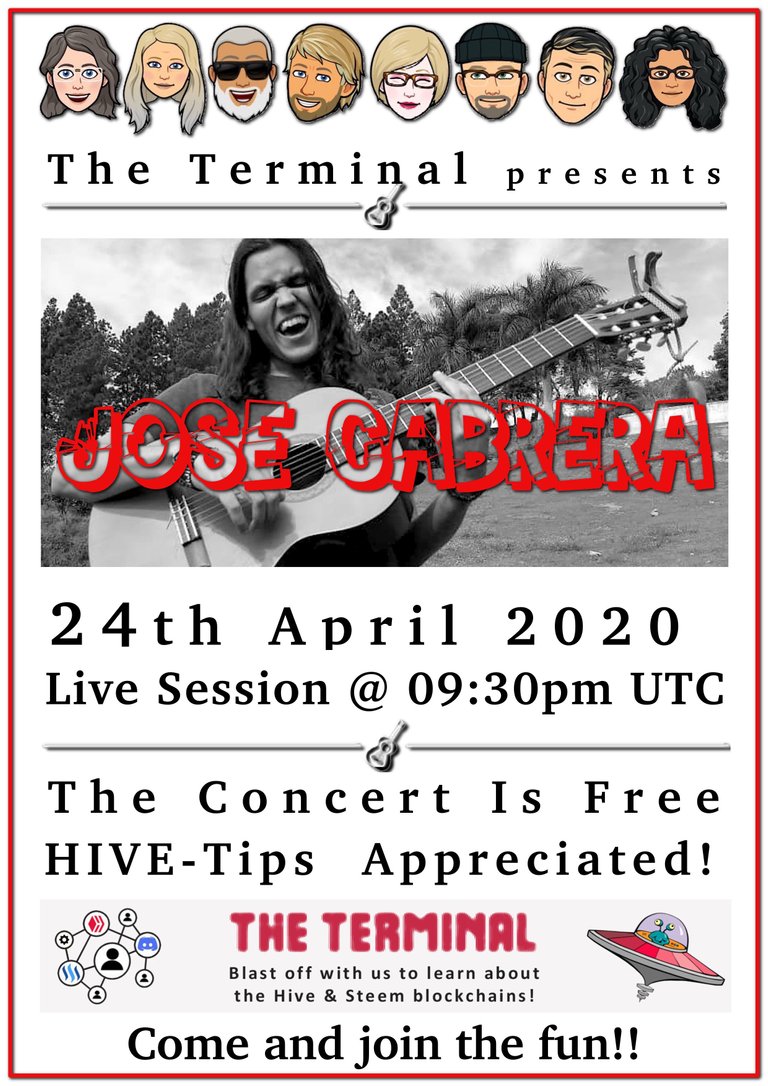 ---
Are you familiar with
@josecabrerav
and his music? If not, I will share with you just a little sample here...
---
Will you not come and listen to one of the very talented musicians of the HIVE? I assure you that you will not be disappointed! We hope to see you in a few hours.