If you're a musician, producer, composer or in the music industry, you've probably had to send files, emails, voice notes and whatnot back and forth between team members, clients, and session musicians. If you've done this before, you've probably also run into something along the lines of
Hey, I'm not digging the drum fill close to the beginning. Do you think you could switch it
out for that other one on the end of the previous version? also could you resend version 3.0? my download link expired.
I ran into Pibox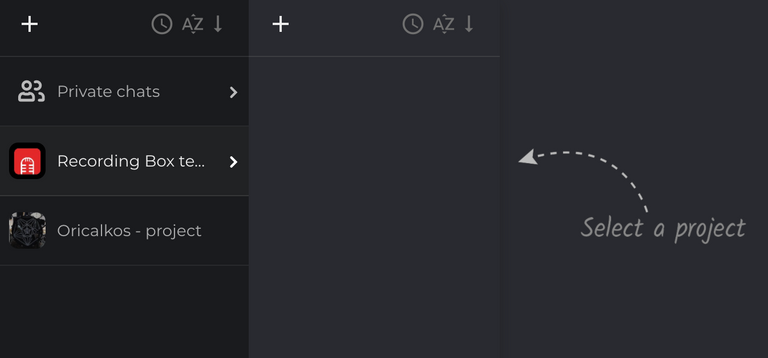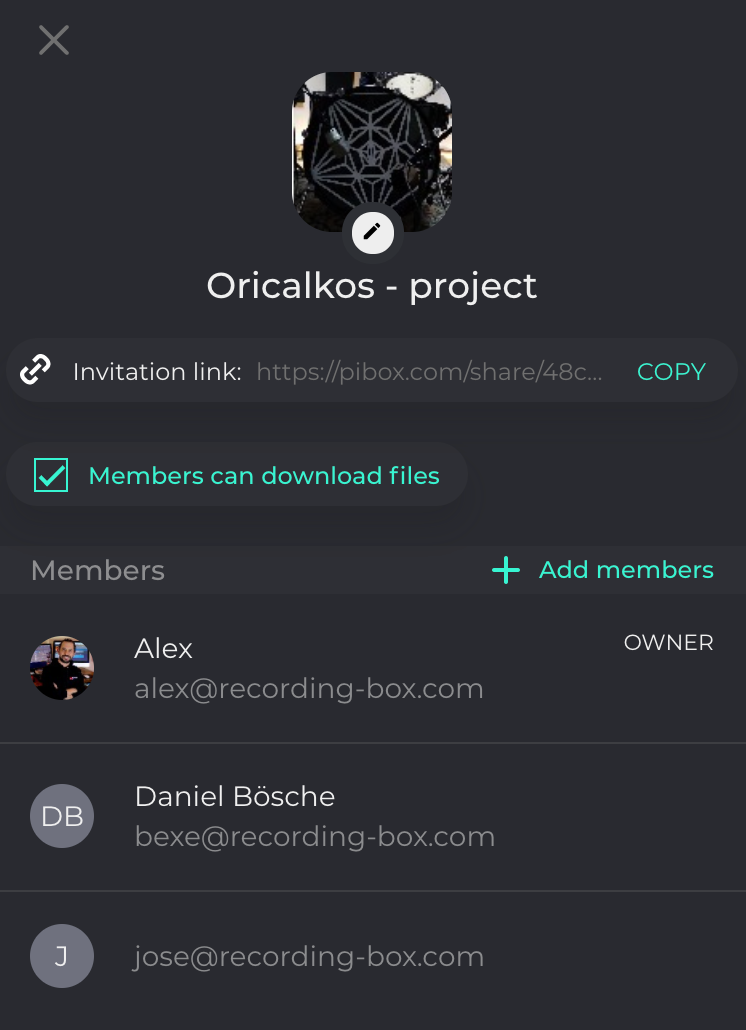 Pibox lets you create group chats like you would on something like Discord, You can have separate channels for your team and for every project you're working on.
You can upload stems, or multiple track versions and stream them from your desktop or mobile; no download needed.
you can give dowload permissions to certain team members or clients.
---
This part here is really cool and useful. It has this waveform view where you can actually highlight a section of the track, loop it, and leave a comment or assign a task.
Team-member icons are customizable and you can like and change the status of tasks or the track version to in progress , pending review or done.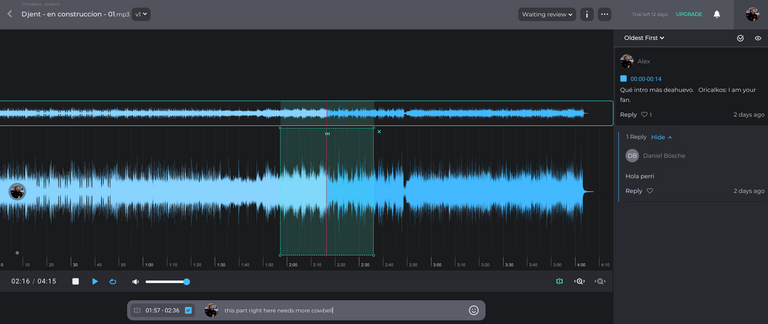 I've only started using Pibox and am still in the 15 day trial period. But it's been pretty useful so far and if you're willing to pay the price, it seems to have custom integrations as well.
all in all worth checking out