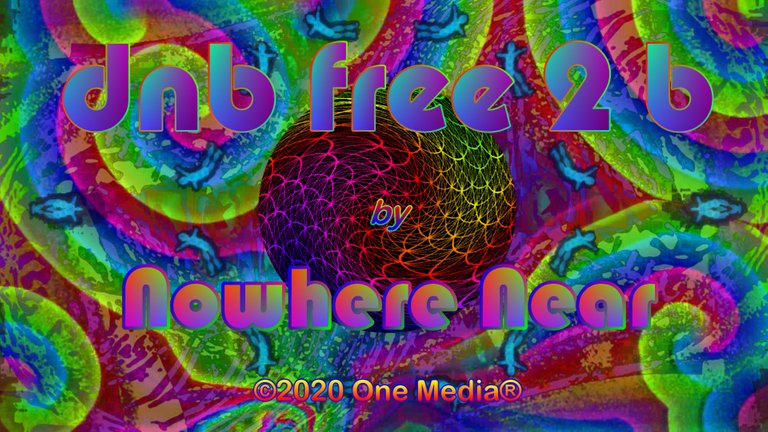 One Media®
presents
'dnb free 2 b'
a music video from an upcoming album,
'DnB Free 2'
by
Nowhere Near
'dnb free 2 b' is the second tune recorded for an upcoming album, 'DnB Free 2' , the sequel to the first Drum-and-Bass album, 'DnB Free' by Nowhere Near, this latest forthcoming album itself is a sequel going deeper and harder into developing themes explored on the first album, essentially an extended jam, featuring rhythmic sensibilities best befitting a Jungle, NeuroFunk, Progressive, or Liquid, Drum-and-Bass Electronic Dance Music style along with instrumental soloing reminiscent of Free Jazz.
This Progressive Jungle Drum-and-Bass NeuroFunk meets Free Jazz fourteen and a half minute arrangement was recorded, edited, and mixed-down on Saturday Night/Sunday Morning 2019 May 26.
Music Visualization rendered 26 January, 2020 and edited 5 February, 2020 by One Media® .
► Listen (Only) to 'dnb free 2 b' on Musicoin
► Watch (backup copy) of 'dnb free 2 b' on YouTube
You can watch the music video of the entire first DnB Free album immersed in relaxing music visualization
► Watch the album music video, DnB Free by Nowhere Near on BitChute in HD
► Watch the album music video, DnB Free by Nowhere Near on YouTube in HD
Happy listening!
Zig
©2020 One Media®