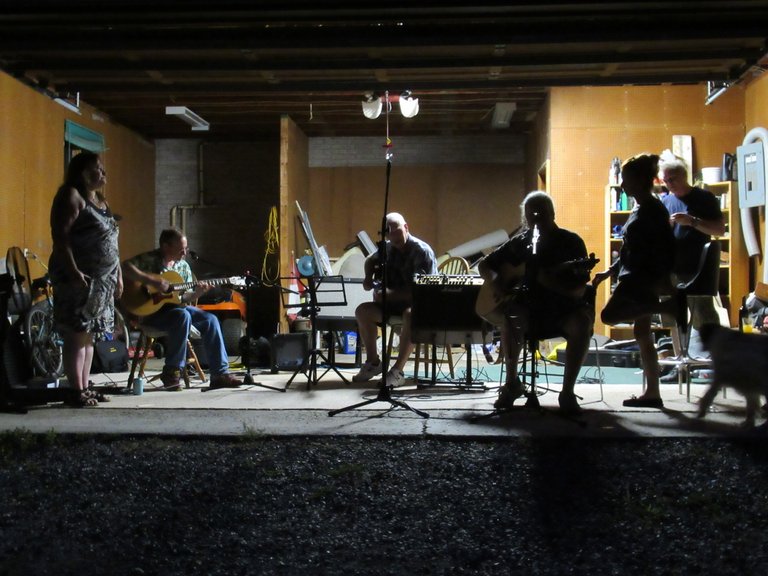 We were expecting rain and there was a little, but they moved the musicians into the double car garage and the show went on. The threat of rain still kept some people away. This is my first of two outdoor jams in two weeks and it's a birthday party. I love visiting these places outside the city and far enough away from neighbours that a little noise isn't a problem.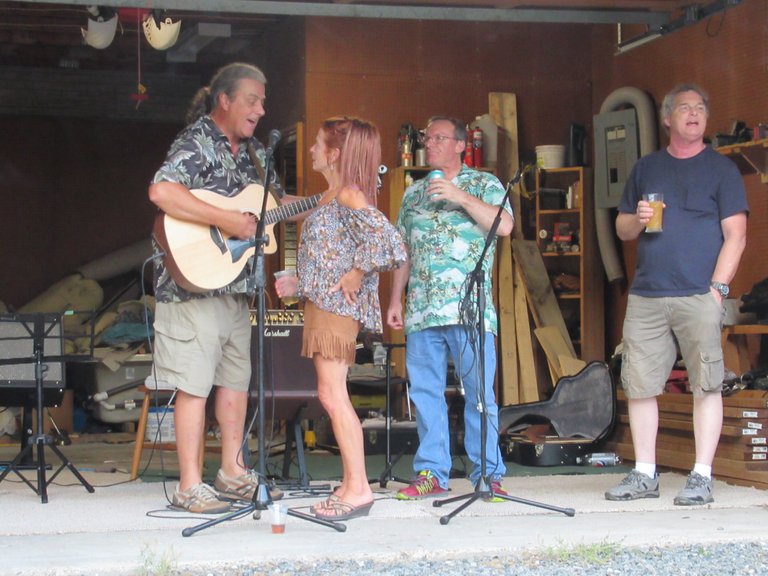 People had been dropping in and out throughout the day. There was a big semicircle of chairs facing the garage and one of two buffet tables nearby packed with food from the birthday girl's choice of theme, Italian.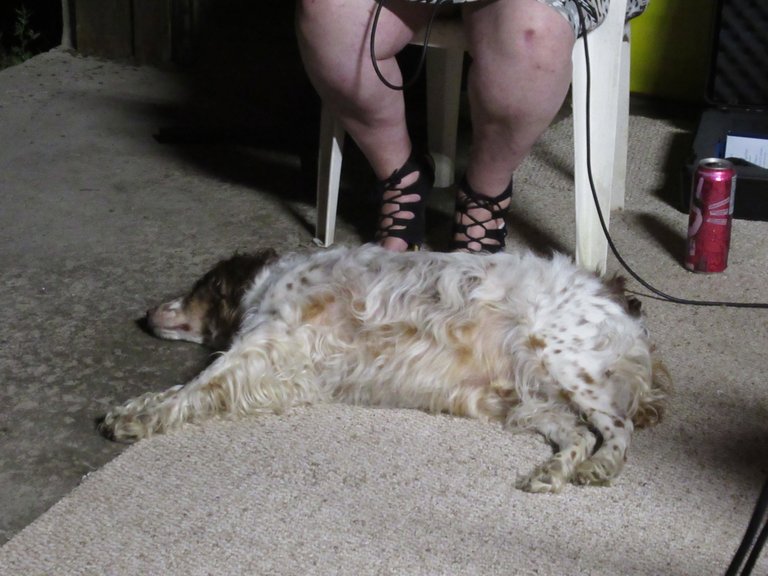 No outdoor jam is complete without at least one furry friend, clearly not bothered by the music. His name is Leo and he was a rescue dog.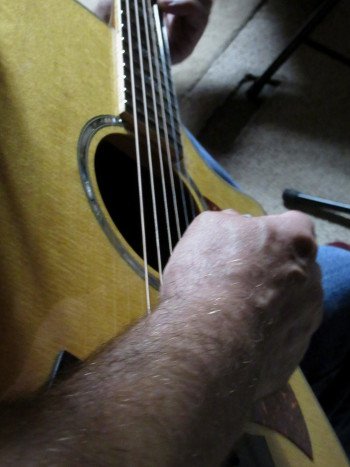 This is my obligatory artsy photo.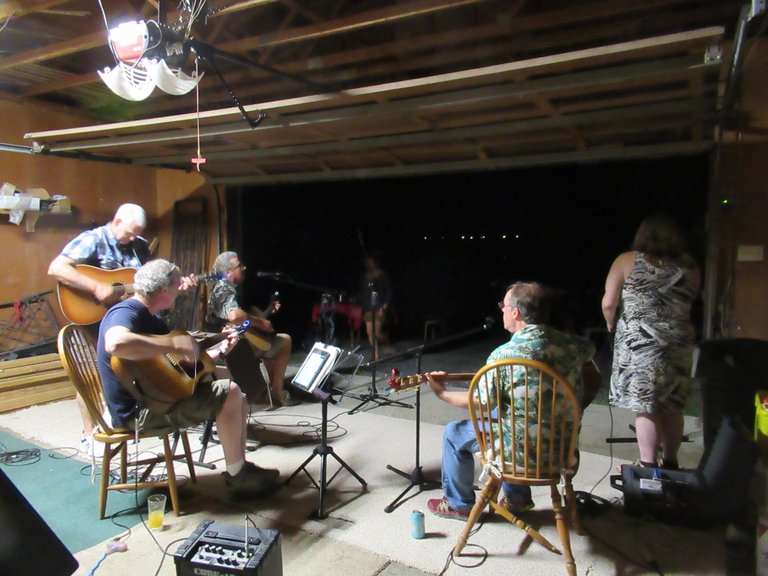 As it got darker, I moved inside with the musicians. I didn't know more than a handful of people at this jam when I arrived and I didn't sing at it. Still, I was a little startled when someone recognized me from singing at the Gastropub last month. (I better get used to the recognition if I'm going to be a star! lol) And although I didn't mention it on Steemit, I have now sung for a 3rd time at that Gastropub and I'm working on my next song for early September.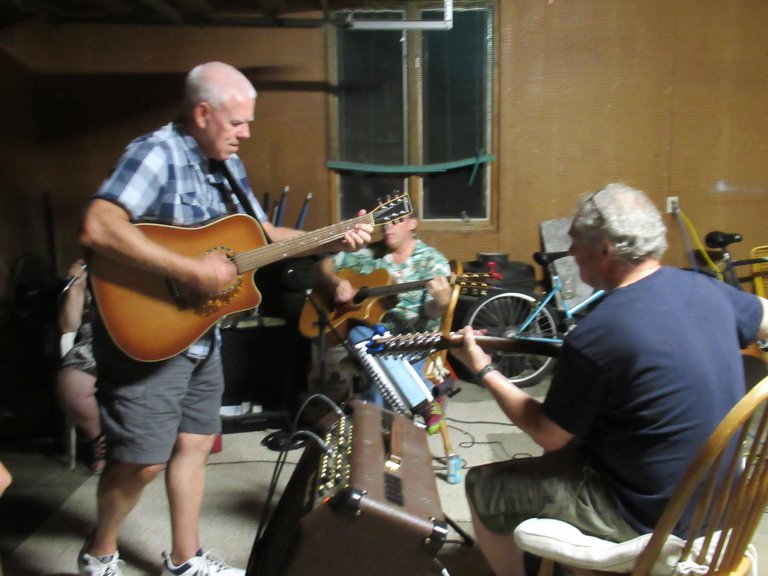 Coming and going, there were probably 25 people I saw.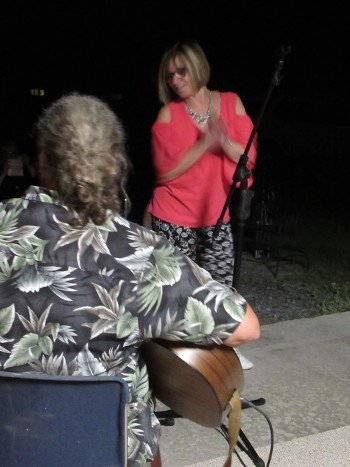 Of course there was dancing.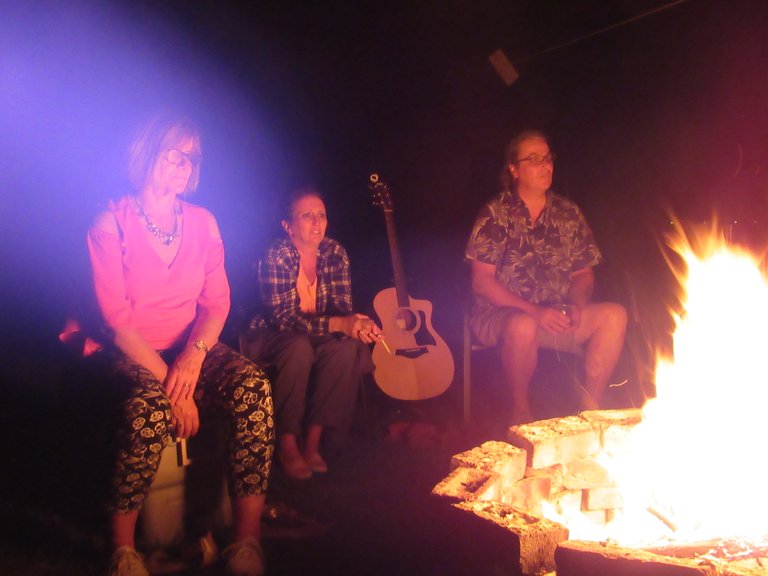 At some point, the fire was lit and the diehards hung around it for awhile. Someone had the bright idea of bringing out slabs of veal parmigiana leftover from dinner and we held them in our hands and gobbled them down. By then, the clouds were gone and stars sparkled in the night sky.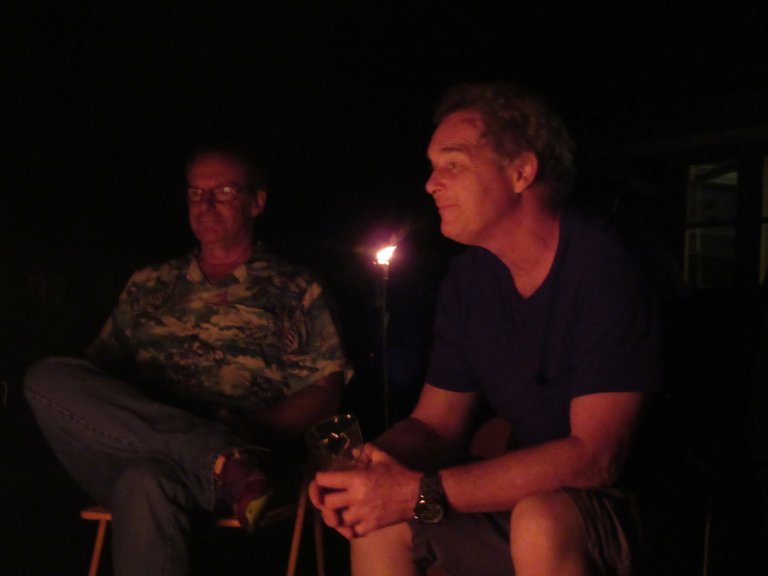 There is something mesmerizing about fires.

References
Singing at the Open Mic
The Birthday Jam
My 2019 Music Goal, Part IV - My 1st Groupie!
My 2019 Music Goal, Part III
My 2019 Music Goal, Part II
My 2019 Music Goal, Part I
Images
Photos from my Canon SX620 HS.


Enjoy!
@kansuze