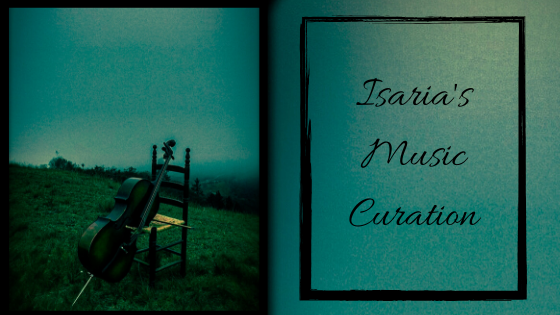 Isaria's Weekly Music Curation // Minnow Support/Palnet/Creative Coin/Sonic Groove Community Curation! // 250 Sonic Groove Prize!
As part of the Minnow Support Community Curation initiative, each week I curate 5 music posts using the @msp-music and @msp-curation accounts!
Each musician will also receive 50 Sonic Groove Tokens.
I'm going to be focusing on Palnet, Creative Coin, and Sonic Groove posts so be sure to use the palnet, creativecoin, and sonicgroove tags so you can get those tokens!!!
You can find out more about Palcoin Here!
You can find out more about Creative Coin Here!
You can find out more about Sonic Groove Here!
The @msp-curation account has 53,937 SP
The @msp-music account has 8,577 SP
This week I've selected the following excellent musicians:
@jubei333, @ylich, @edmundocentenor, @elisonr13, and @lk666

5 Awesome Musicians!!
Sonic Groove Live Week 10 - The Real Old Mountain Dew (Traditional Irish Drinking Song ) @jubei333

Sonic Groove Live Week 10 - Linda Ilusión (Cover)
@ylich

Sonic Groove live music contest, week 10 Tormento de Tosti/Mazzola por @edmundocentenor

Pequeño Gesto De Amor (Original)
@elisonr13

Sonic Groove Live Week 10 - A Cover Of H.I.M. "Bury Me Deep Inside Your Heart" Featuring Carmilla Murphy
@lk666

I hope you can take the time to listen to these talented Steemians and give them some upvote/resteem love!
Please consider delegating to the @msp-music account. You will not only be helping the members of our creative community, but you will also receive automatic upvotes on your posts as well!


When you delegate to Msp-music you will receive automatic upvotes from the @msp-music account.
If you delegate more than 100 SP you will receive automatic upvotes from the Msp-lovebot account as well!
The delegation/upvote percentages are as follows:
51-100 SP is a 10% vote
101-250 SP is a 15% vote
251-500 SP is a 20% vote
501-1000 SP is a 30% vote
1000-2500 SP is a 35% vote
2500-5000 SP is a 40% vote
Anything higher than 5000 SP is a 50% vote
The Msp-Music account currently has 9,577 SP.
The Msp-Lovebot account currently has 15,430 SP.
Click Here to delegate!

Come join us in the Minnow Support Project Palnet Discord! It's a great way to make friends, have fun, and gain followers!
Minnow Support Palnet Discord