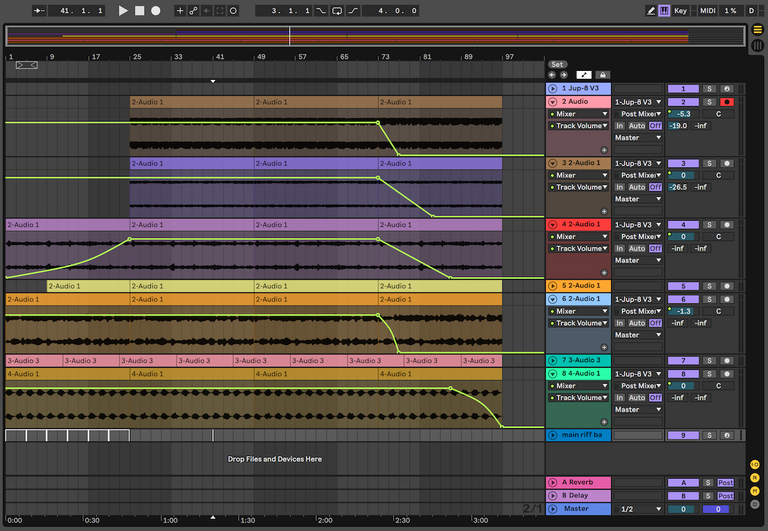 Last night, I revisited two of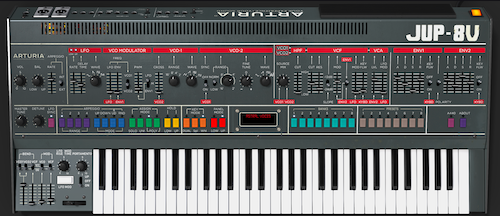 Arturia JUP-8V UI
the Arturia synth demos I downloaded a while back. I haven't used them much recently, and realized I definitely should be more, cause they have some incredible sounds, and the realistic UI's make them so fun and simple to edit and play around with. Since they're demos, I can't save any of those changes, and I'm limited to 20 minutes before needing to reload the VST, so I have to always make sure to record directly into an audio track, or bounce midi tracks down. In 'real' songs, I'm going to try and use these more, after writing a section or two. Since the time limit is a bit short, I see myself mostly using them for things that I have already envisioned, or sounds I've already imagined, then searching the VSTs to find something comprobable or better.
---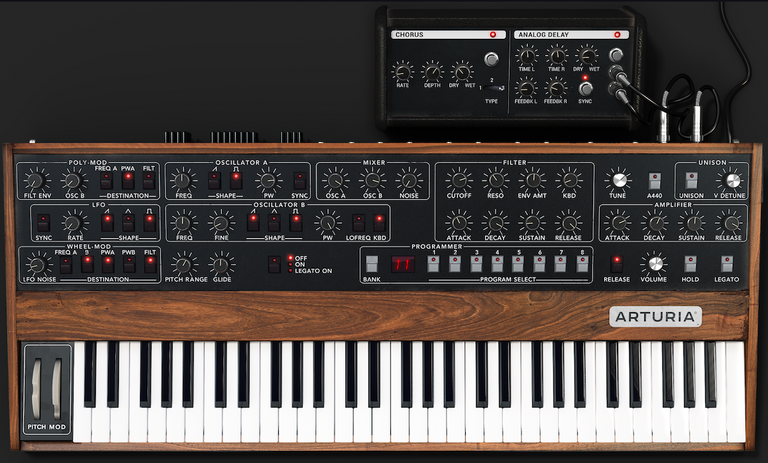 Prophet V UI w/ Effects Pedal
---
---
I used both the Prophet V and the Jup-8V demos here,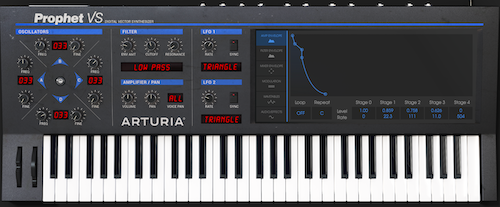 Prophet VS UI
though I think the Jupiter only shows up in one track. Since they're all audio clips, there isn't any piano roll notation I can take screenshots of. I figured you guys might be interested in seeing the UI's for these VSTs, as they're so well-done. One day, I'd like to make the $400/500 investment in the whole Arturia package (which includes something like 15 synths, so it's well worth the price), cause I'd love to be able to use these without limit, and really explore what they offer. There is something very satisfying and easy to follow when you can see a physical object, and the knobs and displays... it really helps to keep track of all the various parameters, which in other synths are just numbers, which can get a bit confusing.
Hope you like the sounds! I'll try and use these in a song for tomorrow, so stay tuned!
---
---
---


⚔️ JOIN THE OFFICIAL SPLINTERLANDS TELEGRAM ⚔️