A jaunty toe-tappin' debut for Dean Owens and The Southerners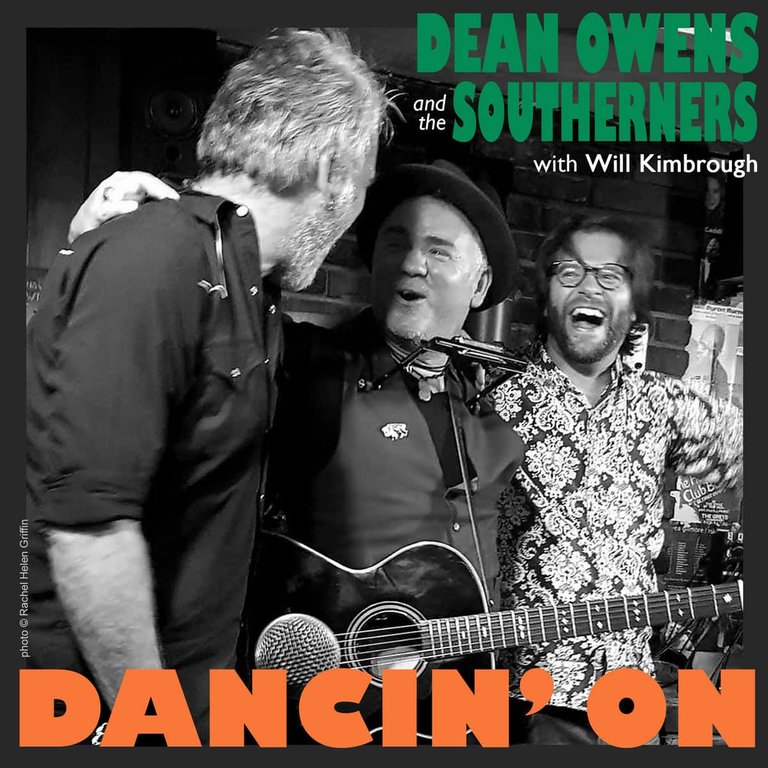 The Song
There's something about Dean Owens & The Southerners first recording, 'Dancing On', I find endearing right from the counting in. It has a jaunty, catchy beat and a heartwarming story behind it as well. It was inspired by Dean Owen's mum and dad (who celebrated their 60th wedding anniversary last year) and a place called the Dockers Club (Leith, Scotland). He and the Southerners played the first gig of The Man From Leith tour there in March 2020.
The lyrics paint the story of Saturday's spent at the local with friends, and the fondness of a son for his parent's love and shared history. Add to this music that is reminiscent of pub rock, and the whole envelopes the listener like a warm familiar hug. It's incredibly danceable, and who doesn't love a little dance (even round the lounge room !) . This feel good little cracker been stuck in my head since the first listen, which is not a bad thing for your debut single I think!
Dean and his manager add that 'Dancing' On' is a good deal cheerier than his normal style. I've listened to him a lot over the past few days and his music is certainly hard to define. Definite Americana, folk and celtic influences with a little bit of rock thrown in as well. He is certainly comfortable with crossing seamlessly from lively rock to haunting ballads with a fair smattering of dark melancholy for good measure.
Each of the musicians featured on this song plays their parts flawlessly. Guests Amy Geddes, sparkles on fiddle and harmonies, while Will Kimbrough adds his particular magic to the talented Southerners Trio.
Do give 'Dancing' On' a listen below and let yourself get swept up in the joy!
---
---
---
---