Surely it has to be David Bowie. Especially with the beautiful gift he left us the day before he parted this world. But that would be too obvious. And ★ (Blackstar) is probably too young too. Plus, it was an emotional love.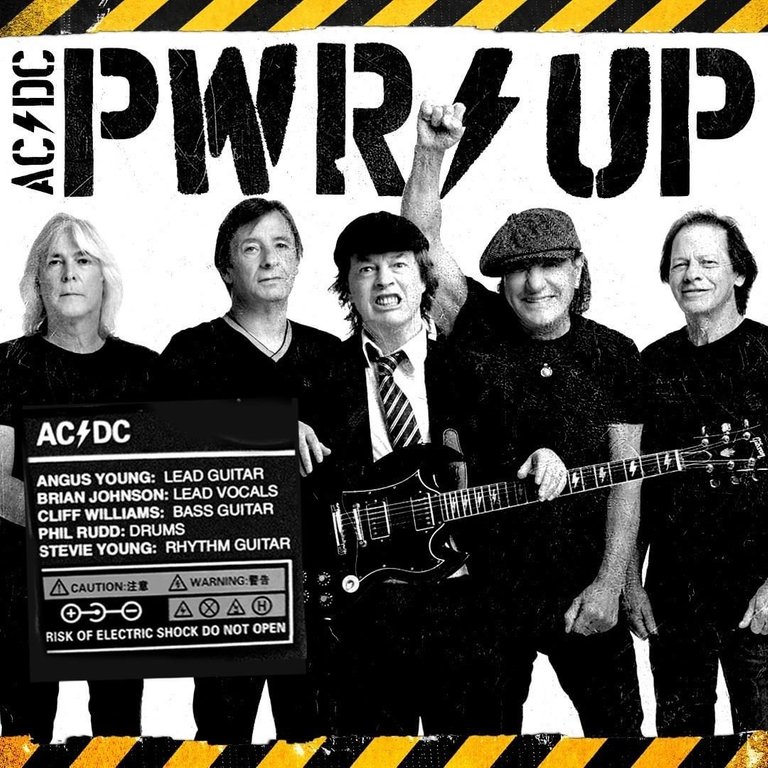 It definitely isn't Nirvana and I wouldn't confess my liking for RHCP on the blockchain just as I wouldn't admit to love Adele's Live Concert at the Royal Albert Hall. Although having grown up as an adolescent through the grunge era and subsequent sounds, Blood Sugar Sex Magik is a strong contender which still gets its regular airtime here at Mayhem HQ.
Luckily, it isn't about singles or single tracks as my eclectic different music periods would result in me having to admit to liking Van Halen, AC↯DC, and way too much Glam Rock from that era too. No one knows how my love for them developed or why. Especially not because many of that music are rather recent "discoveries" to me. Except probably for AC↯DC who know Rock 'n Roll rather well.
I probably should be cultivating my metalhead image more. But my preference for Five Finger Death Punch, and their often split personality albums could show a slightly darker me than I am willing to share. It would, inevitable, also lead to a huge amount of Industrial and Goth music. Things no one who hasn't seen my Hive banner would expect.
The Background
Why am I going through music artists here? As links previously shared show it isn't too uncommon a thing for me to talk music on Hive, yet I rarely do so.
It all started some days ago when @nathen007 tagged me in one of those daisy-chain alike initiatives reminiscent of the personal blogging world in 2003-05 when everyone was part of "traffic rings" and proudly displayed their membership with ribbons on their blog. A thing I have consistently rejected participating to — both the ribbons and the chain-initiatives.
Yet, some initiatives are fun and this Music Writing Challenge — initially started by @slobberchops — appealed to me. Plus slobberchops' entry was a Sisters of Mercy one. How could one not join?
Especially because I love music. In fact, music — as a listener — is the most important and ever-present thing in my life.
Where Things Get Hard
After having been invited to join because, apparently, I'm an enigmatic character [bullcoughshitcough], it didn't take me long to know which was the album which this entry to the daisy chain would revolve around. There truly was only one choice.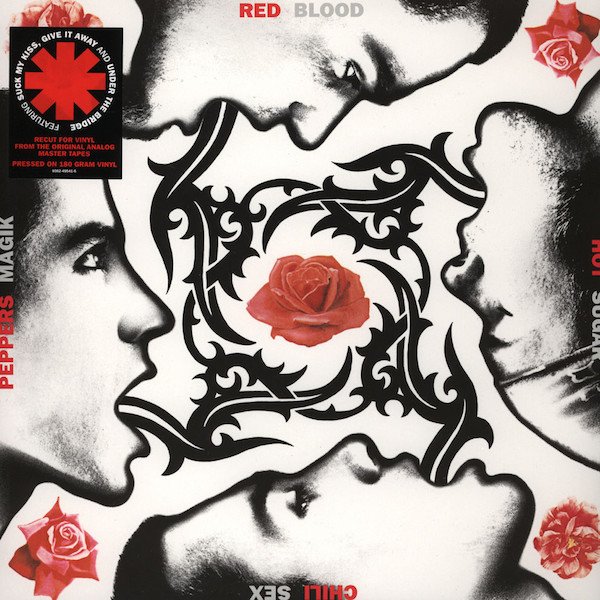 It wasn't RHCP's Blood Sugar Sex Magik and neither is it FFDP's excellent The Wrong Side or Heaven which opens with a collab with Judas Priest's Rob Halford. Nor is it the gorgeously poetic Vespertine by Björk.
Maybe the true confession would be Prince. But I would struggle with which album to chose and would probably opt for 4ever, which is a "Best of" compilation and thus probably doesn't count.
It is a shagging album though. But it doesn't contain any of Prince's dirty songs. Little MF.
It's also a great album to test new headphones with. Headphones, those huge things, not earphones or in-ears.
Part of the challenge is to tell the background story how one discovered that album — or at least the artist. This is where things get hard. While I have been able to narrow it down to a period in time, and country, I was in then, I haven't been able to further narrow it down to which of both towns I lived in that country. Or the exact discovery of the discovery. Days of thinking, trying to remember still leads to the same result: a blank.
It was whether that shag fling which lasted more than one night or that shag fling which also lasted more than one night. Neither turned into a genuine relationship though but the next shag fling did.
While she wasn't too big a fan of the album, she never minded it. Even not in the bedroom. Definitely not in the bedroom. Which isn't to say we listened to only one album in the background or that I am going to share my preferred sex music playlists with you.
I was in Germany. Totally unbeknownst to me I discovered a new music genre in my life which would quickly become one of the most prolific ones in my listening habits and still is to this day.
That much that according to my last.fm profile to which I have been scrobbling my listening ON/OFF since 2006 — and which has recorded more than 314,00 scrobbles — two of its main artists represent the tracks I've listened most to.
Despite both bands having only few albums, they even feature in my Top 10 most listened artists. With one band definitely being underrepresented because I didn't always have a connected bedroom.
---
A Crib in the Attic: Mezzanine
As already said, I don't know what lead to discovering the amazing Mezzanine by Massive Attack, or Portishead and Tricky. To this day I can even not remember whether I was in a specific emotional state which could have lead to the darker explorations of Tricky or Beth Gibbons. But all three artists — and trip-hop — took me by surprise and became a mainstay in my life.
But I do know that Mezzanine is without a doubt one of the best shagging albums ever. From Angel to Man Next Door, over Inertia Creeps to Exchange the album is a total win from first to last second.
More so, it's one of those albums which are perfect, meaning they can be played for almost any occasion and mood. Just like Pearl Jam's Ten and The Cure's Kiss Me Kiss Me Kiss Me.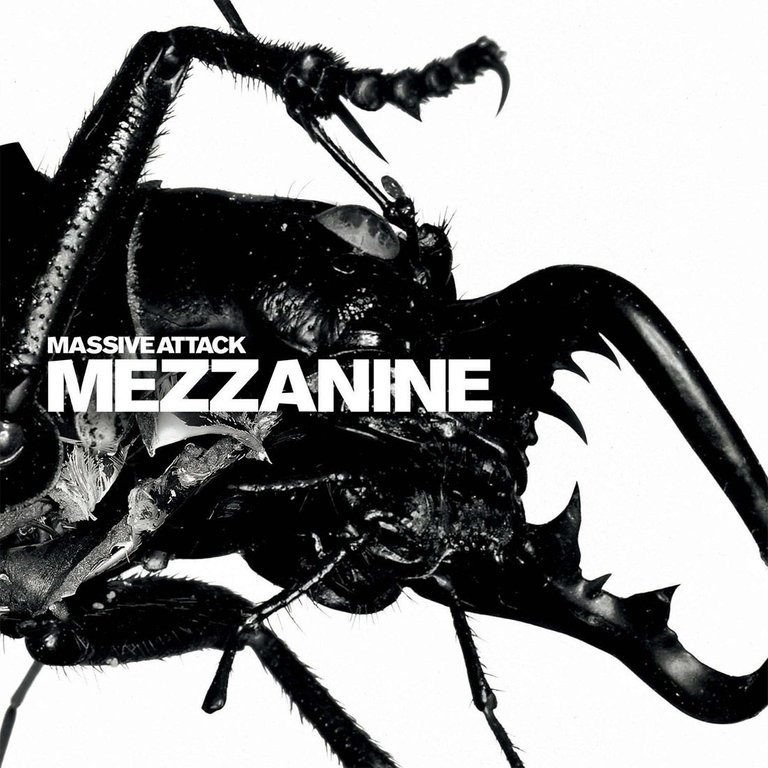 Mezzanine, by Massive Attack on Spotify
The Nitty-Gritty
To keep the chain daisied up, this is where I am supposed to copy and paste a list of rules such as posting your entry to the Music community and a whole 'nother list of rules — which would make it obvious I didn't fully follow the rules myself (Black Milk is probably the chosen track) — you can find them in slobberchops' post.
I am also supposed to tag at least three more people. While I would love to know what @tarazkp listens to, I fear the man is way too busy thinking to actually sit down to actively listen to a whole album. Another candidate, @fredrikaa is most likely wallowing the end of the nice outdoor drinking weather in Scandinavia and @blocktrades most definitely has a no time for this type of posts.
Thus I will resist tagging anyone, that also because historically I myself tend to ignore that type of daisy chain letter tags. But feel free to tag yourself and keep the links flowing. ;)