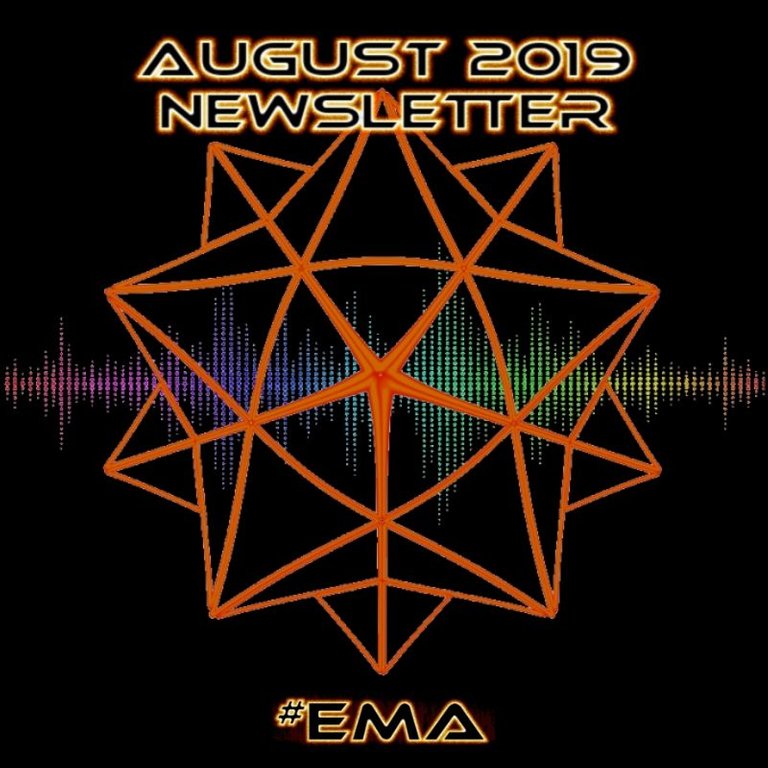 Hello everyone and welcome to the Electronic Music Alliance - August 2019 Newsletter!
It hasn't just been the weather that's hotted up over the last month as we have also been stoking the fire in the engine of our EMA Mothership and gone at it full throttle! In this edition, we have a special in depth look at life with one of our "High Flying" members, Miss eFeMBy, but first, let's see how things have gone with the EMAlien community.
EMA Community
For those of us who love our numbers, let's do our usual look back at the stats from the last month. It's been another incredible recruitment effort as we have welcomed in even more talented electronic music producers. Those engineers need to be called in again to make some more major upgrades to the EMA Mothership as we are getting dangerously close to the big 100!
98 members in our Discord (up by 12 since last month),
2,138 followers on Twitter (up by 207 since last month),
118 followers on our Facebook page (up by 1 since last month),
51 curated playlists from members (up by 6 since last month)
We're so grateful to all the support from all of you EMAmazing followers who listen in and support our weekly playlists and so happy to be welcoming more EMAliens in to the Mothership too as we are going from strength to strength each month! We're happy to share our community and friendship with you!
Weekly Playlists
We like keeping things as fresh as possible in EMA by having our weekly playlists featuring tracks no older than 3 months from our members. To help rotate the latest beats, we've also added the Apple Music and Hearthis platforms to our rotation so there's no shortage of places where you can find our music! We're going to be updating our playlist and newsletter schedule from next month so it will look like this now:
Spotify: 1st-8th of each month
Soundcloud: 9th-16th of each month
YouTube: 16th-23rd of each month
Newsletter: 24th-end of the month.
Meanwhile, enjoy our latest curation of electronic music from EMA Co-Founder DaveyHub with his awesome selection called "Music from the Mothership Vol 01" here.
Electronic Alliance Records
Our community run label - Electronic Alliance Records - has continued the momentum this month with 14 releases coming out for you to wrap your EARs around (badum tschh). Make sure you follow us on our Beatport page to keep in the loop about the latest releases. Here's what happened this month: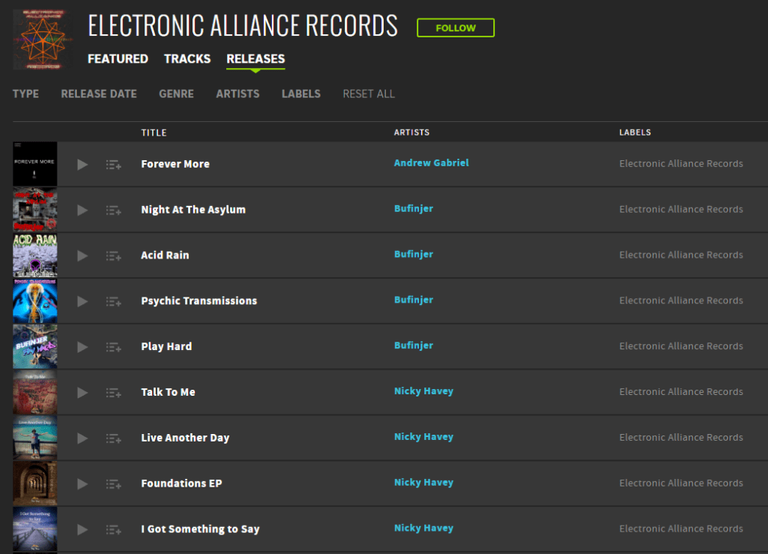 Featured Artist - Miss eFeMBy
​At long last, we managed to synchronise our watches with one of our passionate and energetic "High Flyers" in our Discord and have a chat about all things Miss eFeMBy! In this part of the newsletter, we get to find out a little more about this talented DJ and producer from Germany as EMA Co-Founder Nicky Havey caught up with her.
Hello Miss eFeMBy! Thanks for joining me today, it's great to speak with you! So, the first question is, "Who is eFeMBy??" Haha! Tell us a little bit about yourself, how you got involved with music? Influences, roots etc?
Hi Nicky! Thanks for having me on! Efemby is Denise from Germany aka Feel My Bass. I got the name when I was 16 from a friend. We were hanging around at his house and I said "I want to be a DJ" he said "OK we need a name! You do Techno, how about "Feel My Bass"? Then we came to the letters eFeMBy and we used "y" instead of "I" as it looks nicer!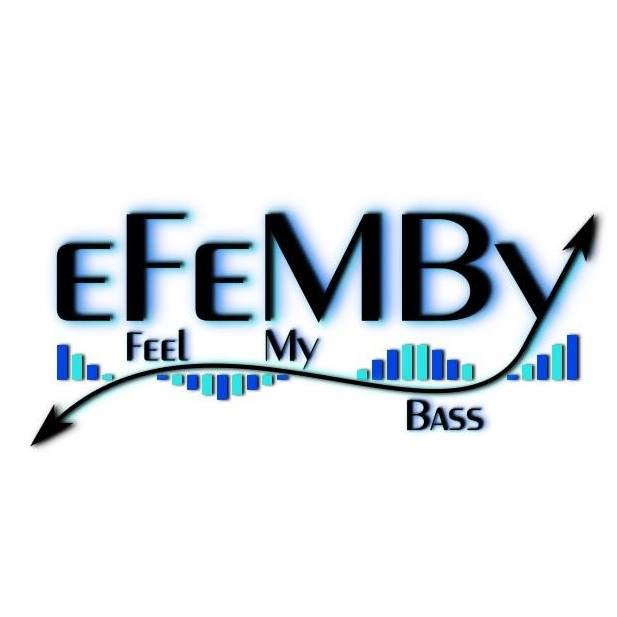 I did Hard Techno and Trance from the beginning and practiced at my friend's house, spinning vinyls and recorded it on tapes, so I only used the hardware and now I use digital too but only for my Techno Diaries radio show as it's easier to prepare. I used the first Tractor Scratch (One) when it came out from Native Instruments and played with Timecode on vinyl at nightclubs with the laptop as it was a lot easier than carrying all my vinyl collection!

I started playing nightclubs when I was 18 as I had a few connections and had 2 gigs a week as a resident DJ on Friday and Saturday nights with some guest gigs for one or two hours. 
Wow, that's a pretty awesome history! How has it all influenced the kind of music you're producing now?
When I prepare the Techno Diaries shows, I think my music is similar to what I put in there but I haven't made music for long so I'm still finding out what my sound is and playing around with the production software I use. I'd like to make the darker sounds of Techno but I'm pushing a little bit out of my comfort zone with remixing Skaarl's & Winkandwoo's Daybreak track that isn't Techno. I'd like to try producing Drum & Bass one day too!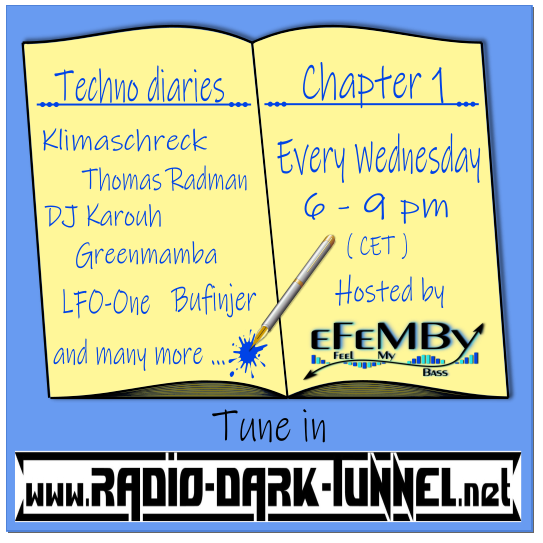 Drum & FMBass? I'd LOVE to hear that being a DnB head and I'm sure others would too! Looks like you've got a LOT of stuff going on. Have you got any releases coming up or already out?
"Spring Feelings" is already out. Then I'm just waiting for the remix from Bufinjer and Rico of "Crazy Head" (I already have one from Skaarl, E.N.D. and D-Vine) and would love to have it as a full EP released on Electronic Alliance Records. Skaarl sent stems of "South of the City" and I want to remix that too. I want to enter the "Love or Lost remix contest" as well from the Deep Down Dirty label as the winner will get a DDD release. I get a lot of my Techno Diaries tracks from DDD as they send me unreleased music which I love!

Yes the DDD crew are a great bunch and Maya is a very supportive label owner as well - had the pleasure of meeting her. Well, it sounds like there's plenty keeping you busy and we can't wait to release your music on EAR - some pretty great collabs going on! So, the big question here - how did you hear about EMA and EAR?!
I had a collab with Bonnie & wavDr and DaveyHub saw I was working with them and asked if I wanted to be involved with EMA. I got the questions from DaveyHub about joining EMA and I answered "yes" to all of the questions but I actually answered every one individually so Davey had a huge essay to read when he heard back from me!
Haha! Well, I know he read EVERY word of it! We're so happy you joined EMA and look forward to releasing many more tracks and enjoying more of your Techno Diaries shows!

You can all follow eFeMBy at the links below via Twitter, Mixcloud, Radio Dark Tunnel and Soundcloud - why not have a listen to one of her Techno Diaries shows whilst you're at it too!



We hope you have enjoyed this month's newsletter, let us know in the comments below and catch you soon for the next one!
Yours
EMA
​
(Bufinjer, DaveyHub & Nicky Havey)






---
Posted from my blog with SteemPress : https://nickyhavey.co.uk/2019/08/electronic-music-alliance-august-2019-newsletter/
---
These posts are copied over from the main EMA website here