Welcome
Hello everyone and welcome to the Electronic Music Alliance - June 2019 Newsletter!
It's Nicky Havey here, back from my 3 month travelling bonanza in Australia and New Zealand and just about recovered from the 30 hour flight back to bring you June's newsletter! ​Sorry for the few days delay but we have got some great things coming! Thanks to Bufinjer and DaveyHub for keeping the playlists and Twitter pages going. Speaking of which, let's see the state of play from last month and how the community is doing!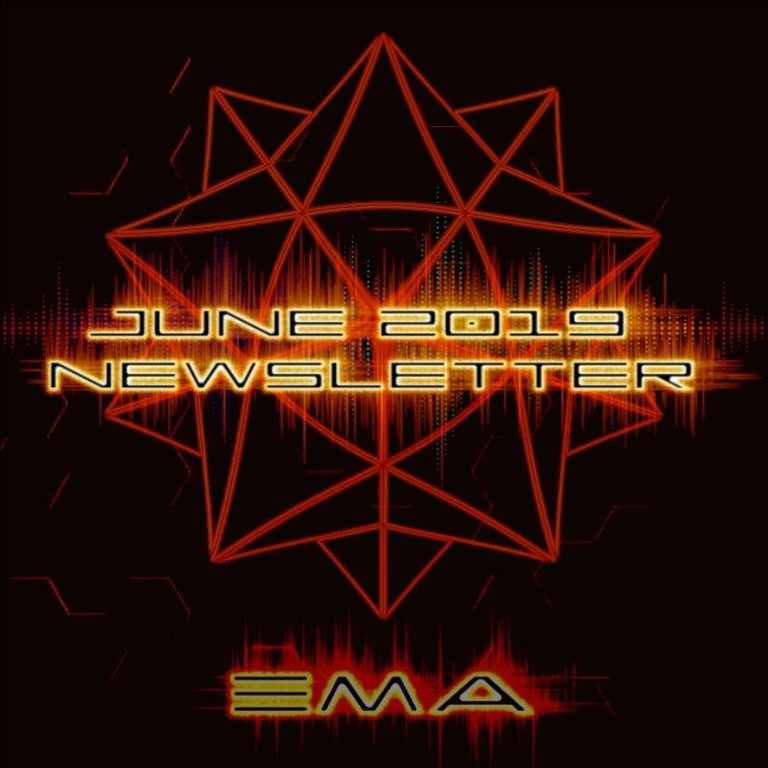 EMA Community
For the stats fans amongst you as we have a quick look at how our EMAlien family has grown since the last month (and whether or not we need to upgrade our EMA Spaceship and get a bigger capacity one!) Since the last update, here are some facts and figures for you:
76 members in our Discord (up by 9 since last month),
1,931 followers on Twitter (up by 233 since last month),
113 followers on our Facebook page (up by 10 since last month),
40 curated playlists from members (up by 6 since last month).
So as you can see, things are going from strength to strength as we welcome in more awesome electronic music producers and a big thanks to all of YOU awesome followers who listen in and support our weekly playlists! We're happy to share our community and friendship with you!
Weekly Playlists
We do like to keep things as fresh as possible by having our weekly playlists featuring tracks no older than 3 months from our members. Now we've added Apple Music and Hearthis platforms to the rotation, there's certainly no shortage of places where you can find our music! Here is the schedule of our playlists with the latest one here:
Spotify: 1st-8th of each month
Soundcloud: 9th-16th of each month
Choon: 17th-23rd of each month
YouTube: 24th-end of each month
Electronic Alliance Records
Our community run label - Electronic Alliance Records - has started to ramp up the activity this month with 5 releases from 8 artists coming out for you to wrap your EARs around (see what I did there?). Make sure you follow us on our Beatport page to keep in the loop about the latest releases. Here's what happened this month: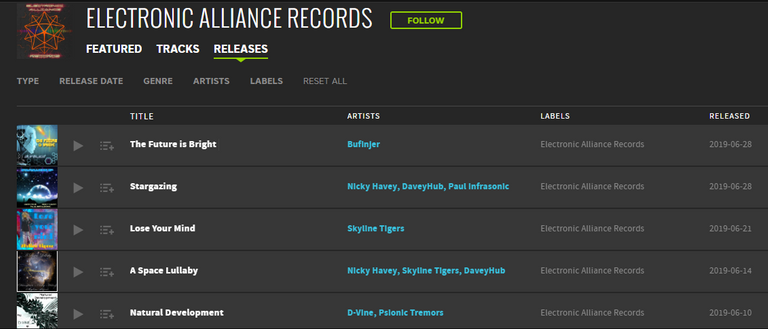 Featured Artist
We'll be bringing this section of the newsletter back in to effect in the next newsletter where'll be finding out a little more about one of our members but we won't reveal who that is until next time so watch this space!
EMA Returns to Spotlight On The Artist
We're very excited to be having another EMA special on Spotlight On The Artist on 5th July where Nicky will be bringing with him 4 EMAliens to talk about their music influences, tunes and any upcoming releases as well. Of course a huge thanks to MSP Waves, D-Vine and Onemedia for having us on. Be sure to join in the frolics and listen in here at 18:00-20:00 UTC on Friday 5th July!
We hope you have enjoyed this month's newsletter, let us know in the comments below and catch you soon for the next one!
Yours
EMA
​
(Bufinjer, DaveyHub & Nicky Havey)